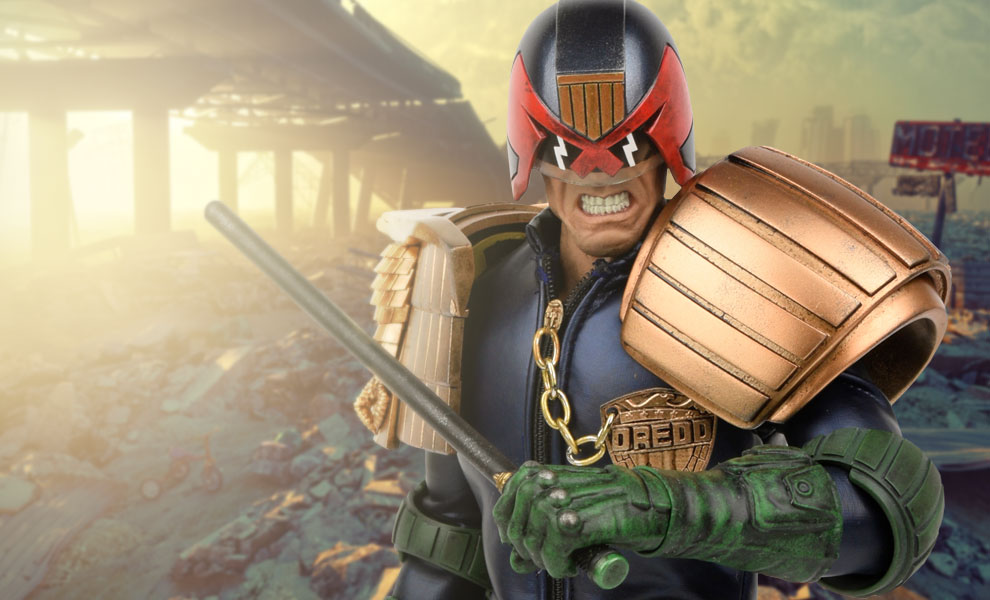 Even though Karl Urban has redeemed the character to the mainstream with his portrayal of Judge Dredd in the latest film, there's still work to do to improve the character's rep after that Stallone movie. Thankfully, ThreeA are making killer collectibles and this one of the Judge can only improve his status among fans.
In celebration of the character's 40th anniversary, this sixth scale figure stands at 12.3 inches tall and comes with two swappable faces (both equally menacing), four sets of interchangeable hands so you can pose him with his trusty Lawgiver pistol, Stub gun or Daystick, in addition to a removable cloak and hood.
Expected to ship in the later part of 2017, you can pre-order this awesome figure at Sideshow.com.