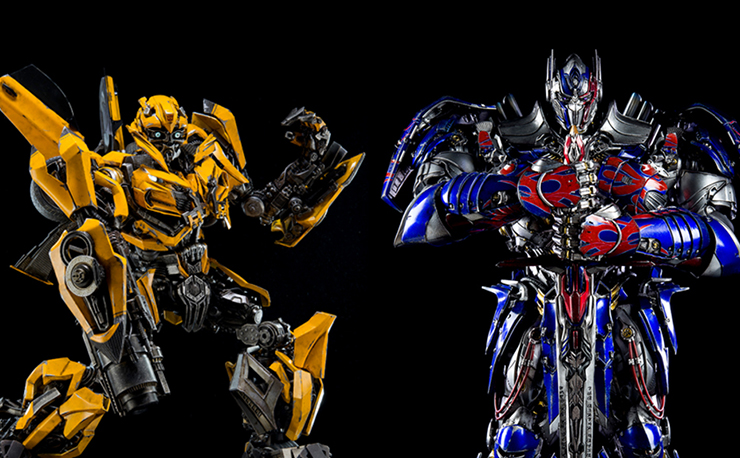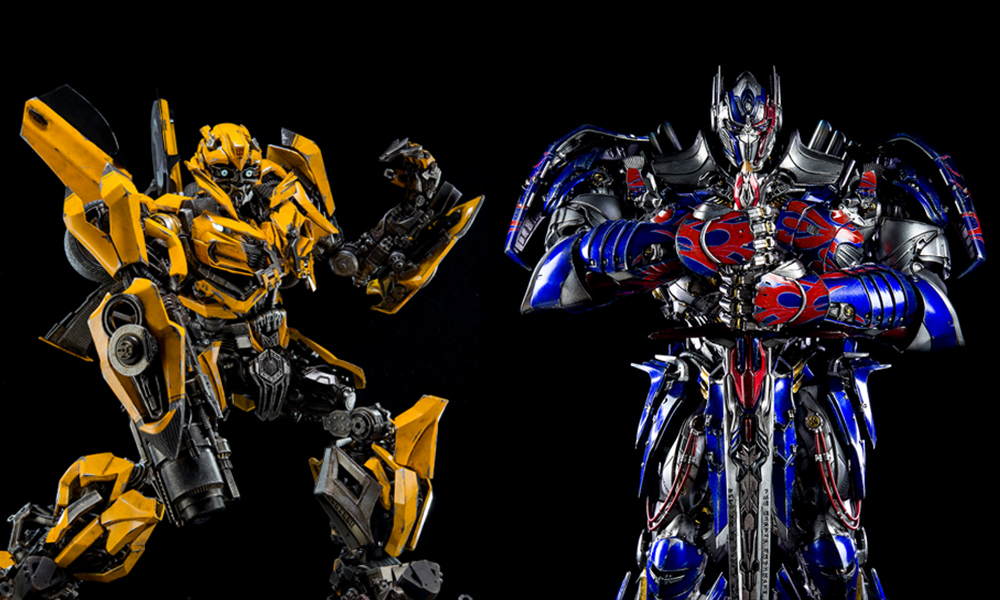 Michael Bay caps off his 10-year run as Transformers director with today's big screen release of Transformers: The Last Knight. While the franchise has been around for quite some time on the big screen, the unbelievable box office numbers of each film proves that the fandom still wants to see their favorite giant robots clash on film. ThreeA Toys is fully on board with The Last Knight, and their first wave of figures based on the new film look like the perfect addition to any Transformers collection.
This first group includes figures of Optimus Prime, Bumblebee, and Autobot Sqweeks. Optimus stands at a huge 19" tall and features an astounding 99 points of articulation. The eyes illuminate via LED lights and it comes with an interchangeable battle mask, Cybertronian Sword, Blaster Shield and a Detachable Wrist Blade. Bumblebee stands at 15" tall, has 78 points of articulation, light-up LED lights in the eyes and headlights, a pair of detachable wings, a battle mask and a Cybertronian Hammer. Autobot Sqweeks has 26 points of articulation within its 8" tall frame and looks adorable.
Pre-orders are expected to pop-up soon, so go check out the film that's out now and make sure to come back to AFD for all the info and the links you need to make sure you don't miss out.
Update: You can now pre-order all three Wave One Transformers: The Last Knight Action Figures by ThreeA Toys including Optimus Prime, Bumblebee and Autobot Sqweeks through the links below.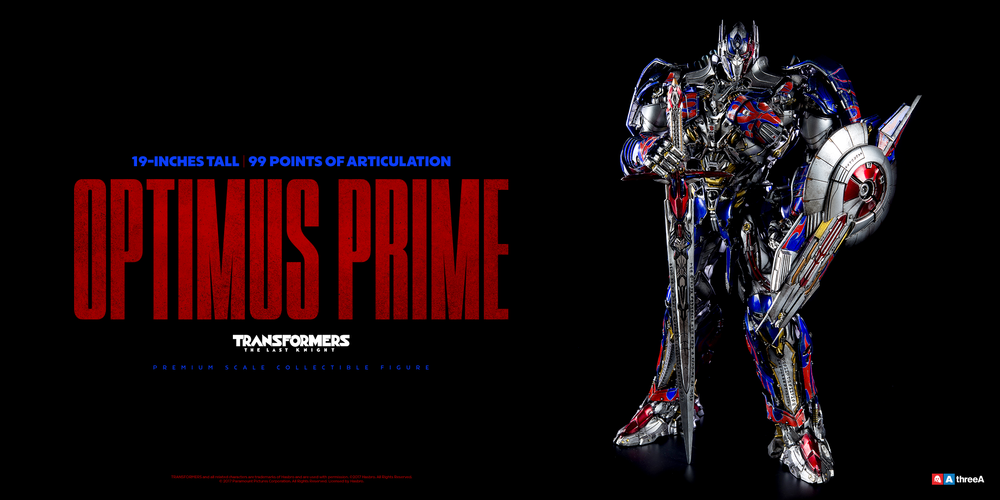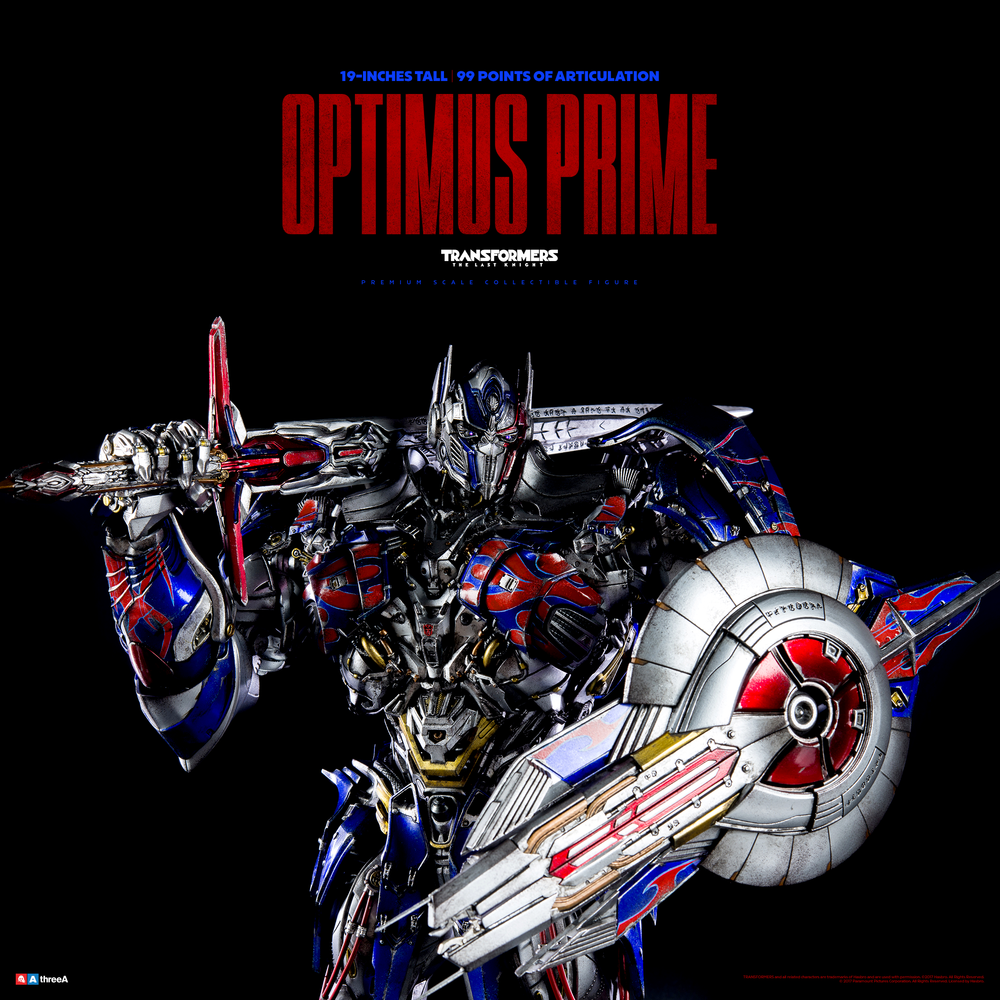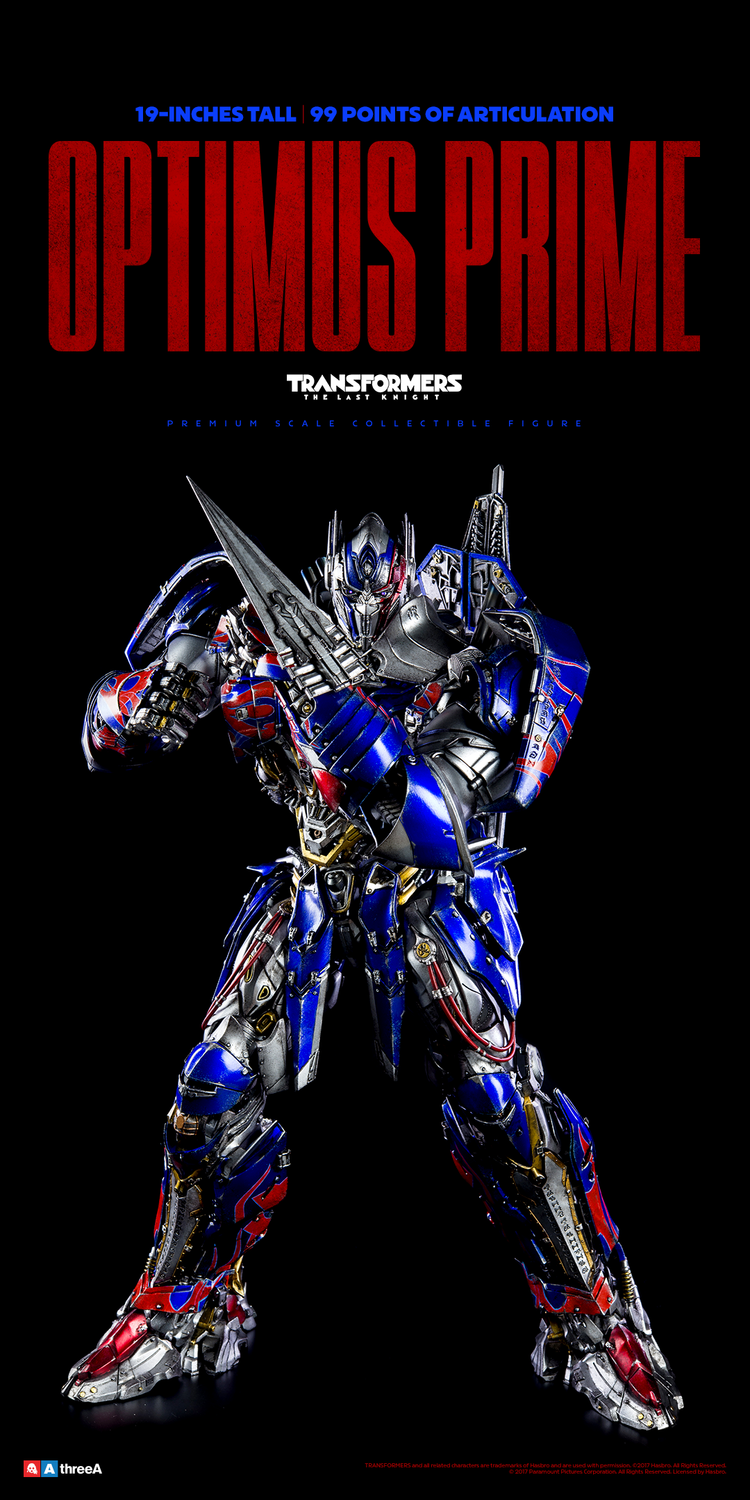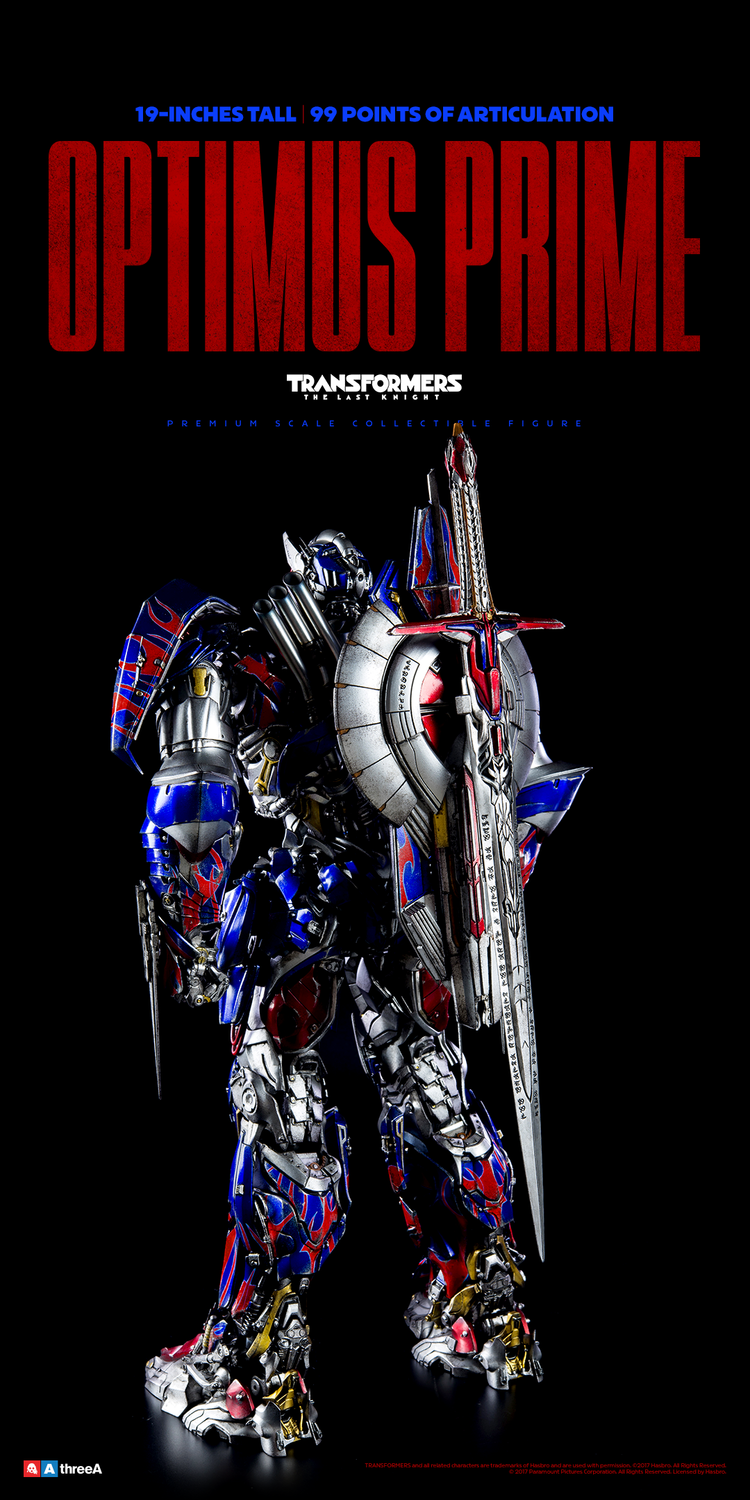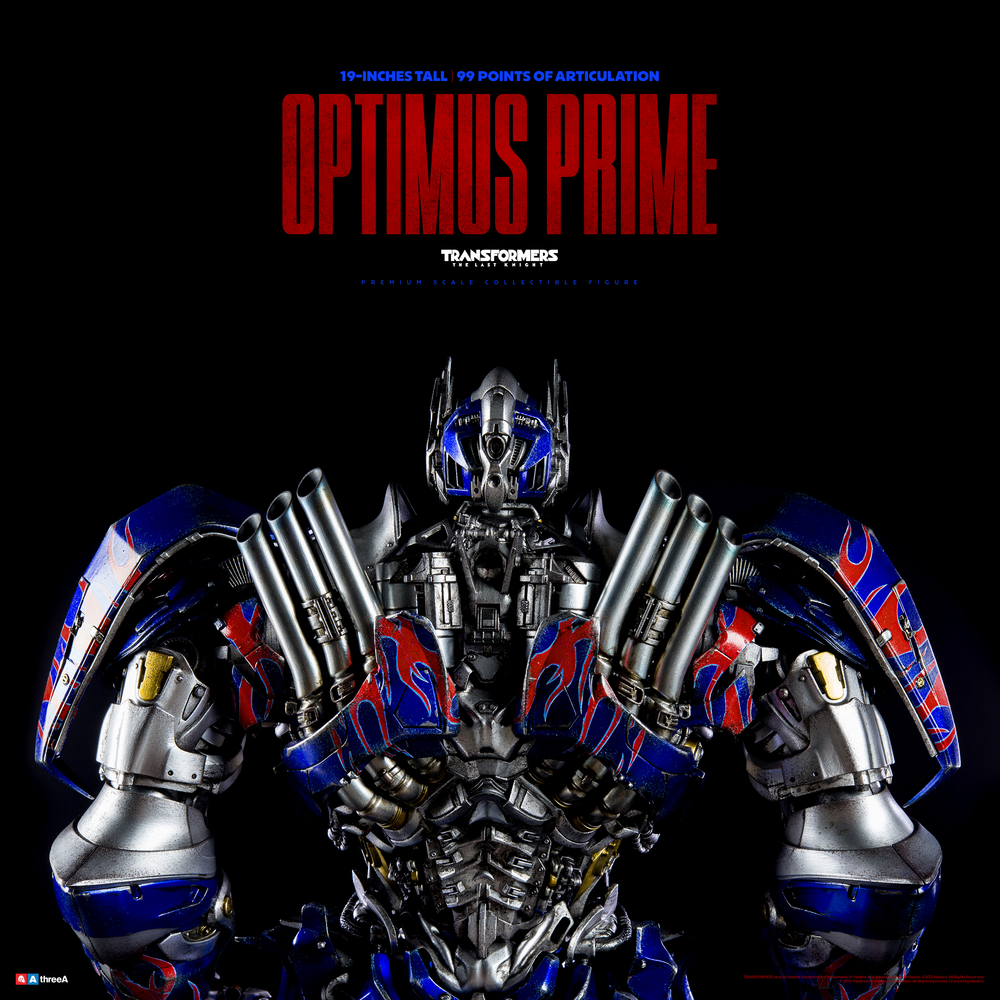 Transformers: The Last Knight Optimus Prime Action Figure – BUY NOW
---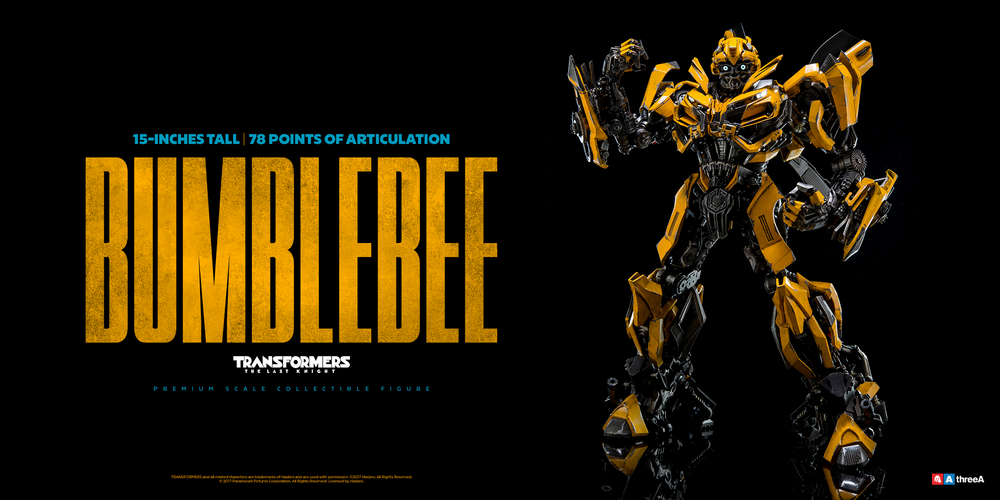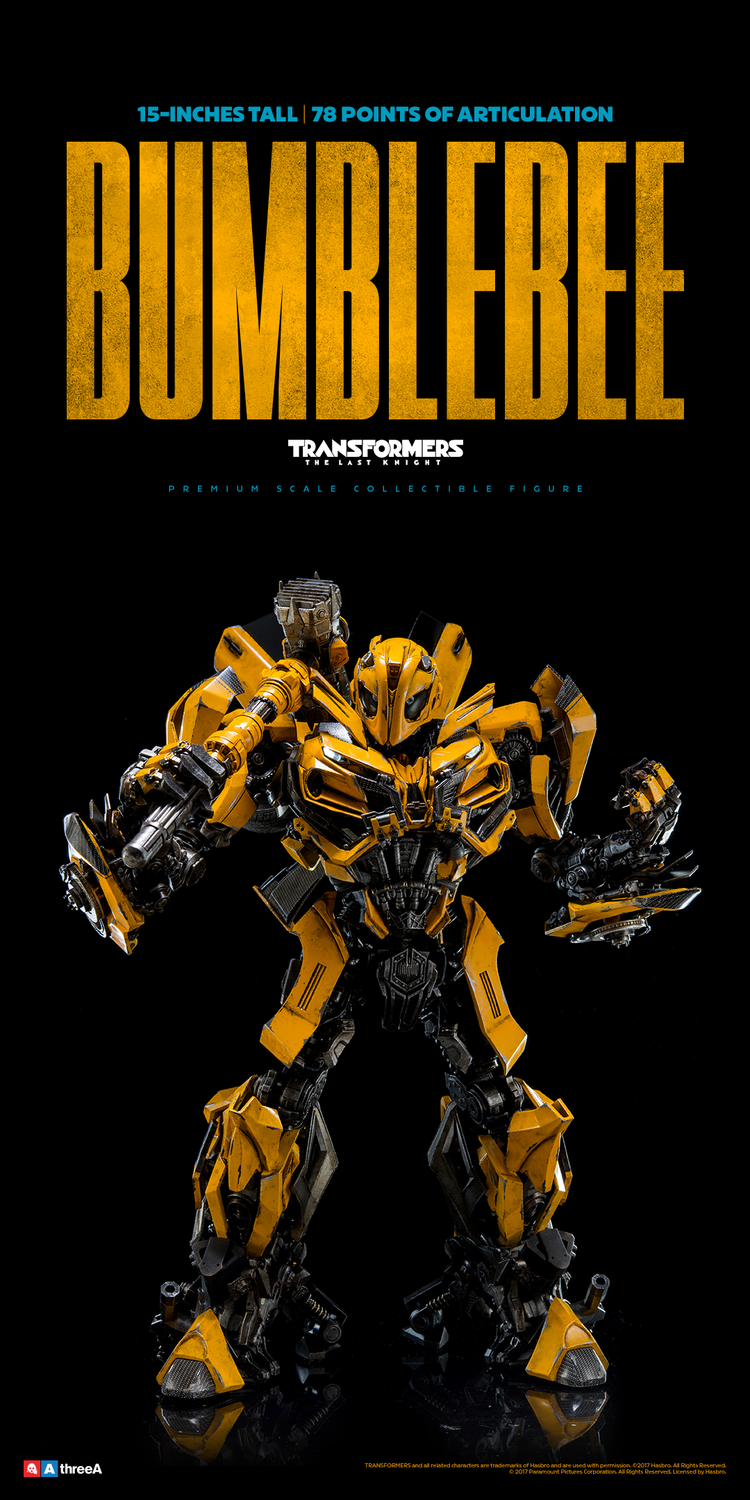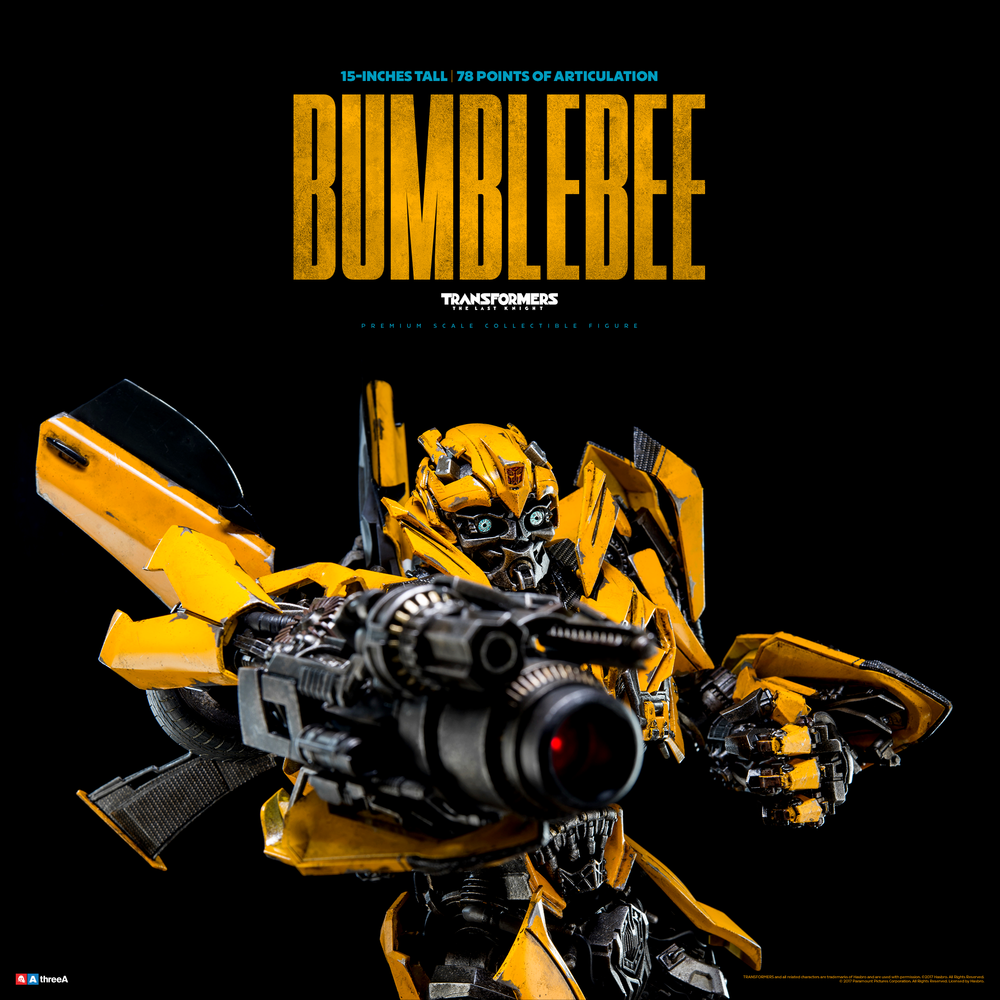 Transformers: The Last Knight Bumblebee Action Figure – BUY NOW
---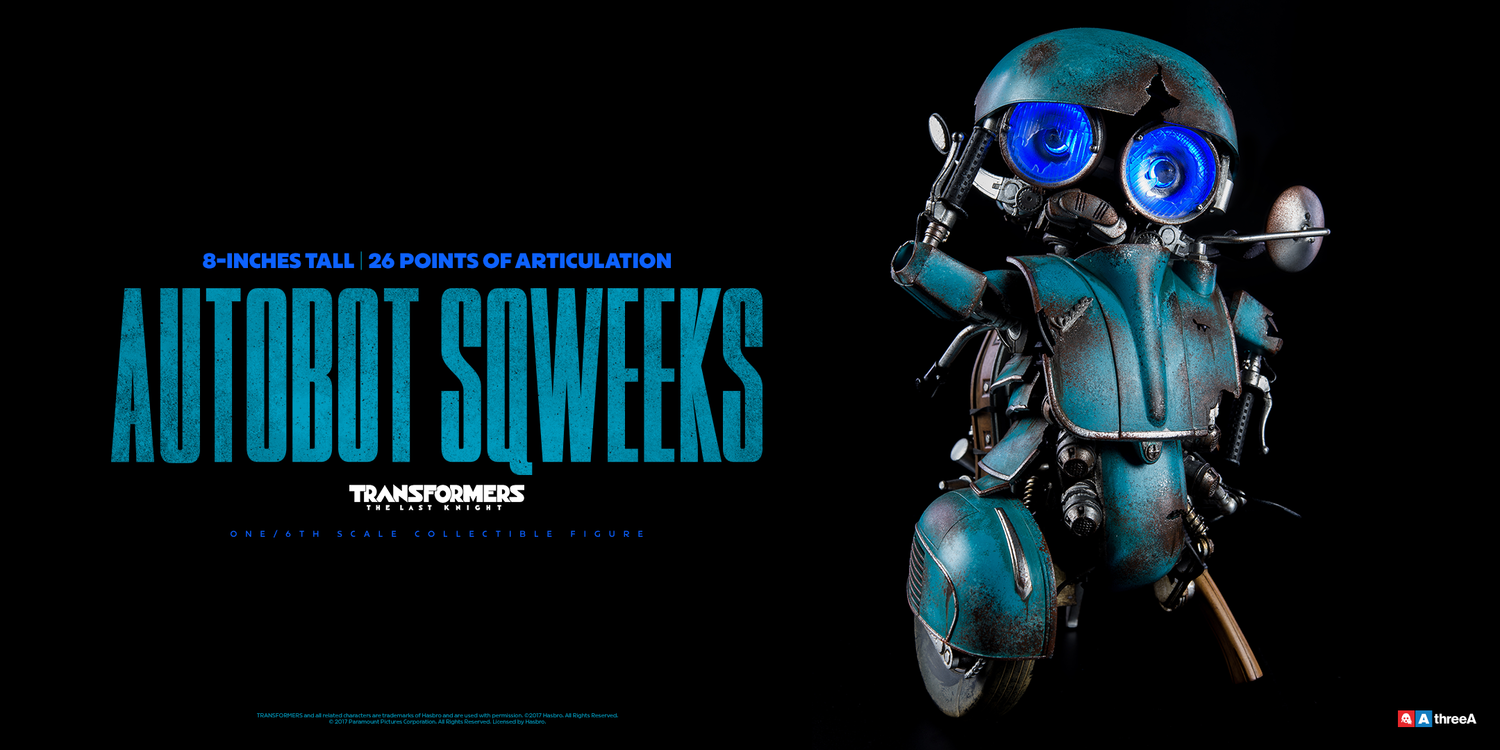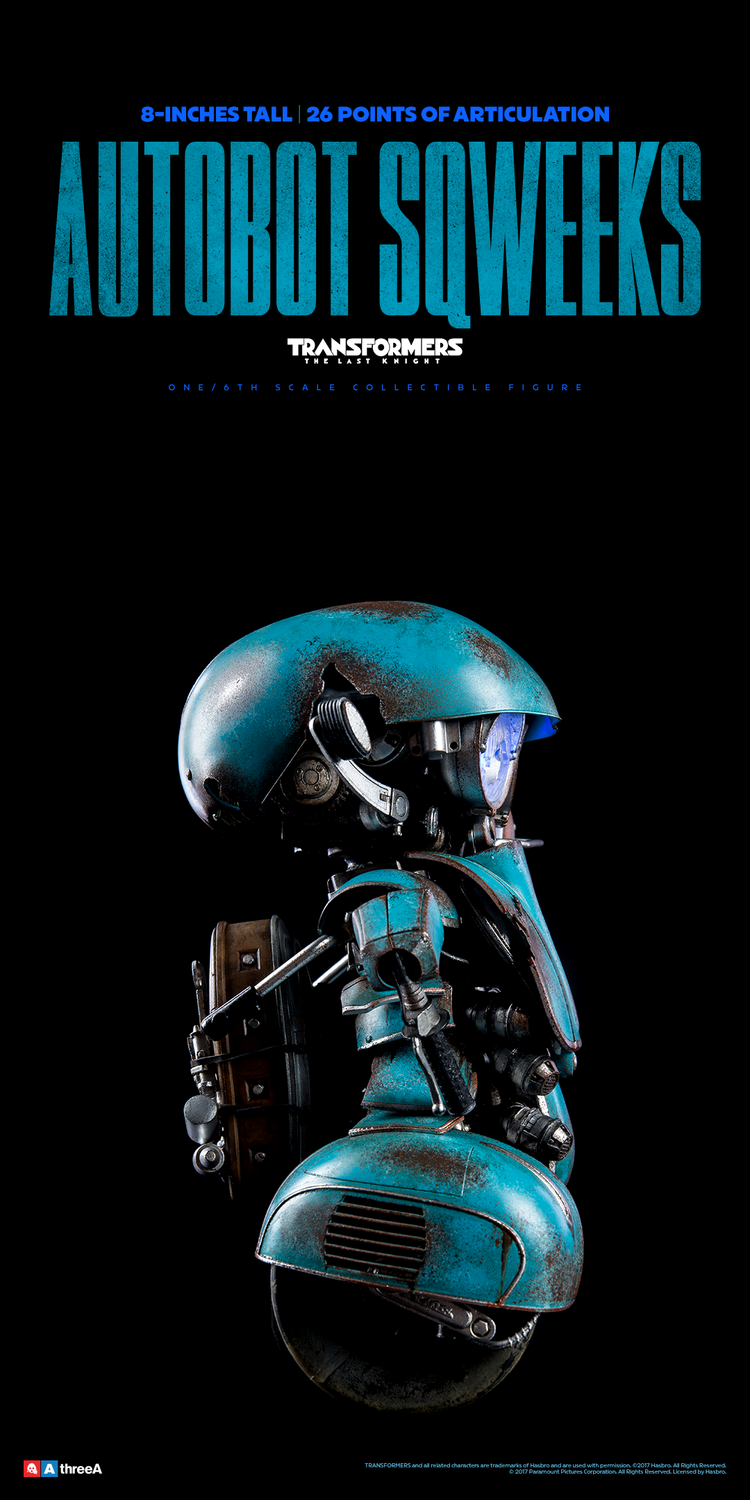 Transformers: The Last Knight Autobot Sqweeks Action Figure – BUY NOW