In spirit of the weekend, and reflecting on those good ol' Saturday mornings when cartoons ruled, we're taking it back to the best animated shows ever with these "Everything I Need to Know" T-Shirts from 80sTees.
Paying tribute to the iconic cartoons that consumed us way back when, and till this day remain favorites of kids and adults alike, these retro cartoon T-Shirts from 80sTees feature words designed to look like the logos from your favorite animated tv shows. While one tee is inspired by Teenage Mutant Ninja Turtles, G.I. Joe, Transformers, ThunderCats and Masters of the Universe, the other tee revisits cartoons like Strawberry Shortcake, Jem and the Holograms, My Little Pony, Care Bears, Rainbow Brite and She-Ra. If you grew up in the 80's glued to your television set watching these goodies, or are still a fan of these cartoons today, you need these tees in your life. Because after all, isn't knowing half the battle?
You can scoop up both styles below, or click here to shop all 80s Cartoons T-Shirts at 80sTees.com.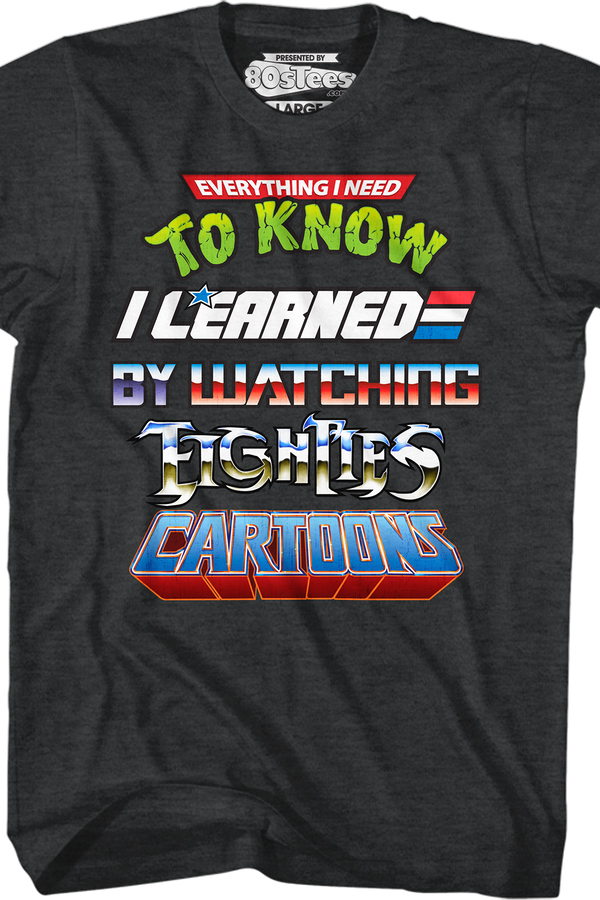 Everything I Need to Know 80s Cartoons T-Shirt (Men's)
---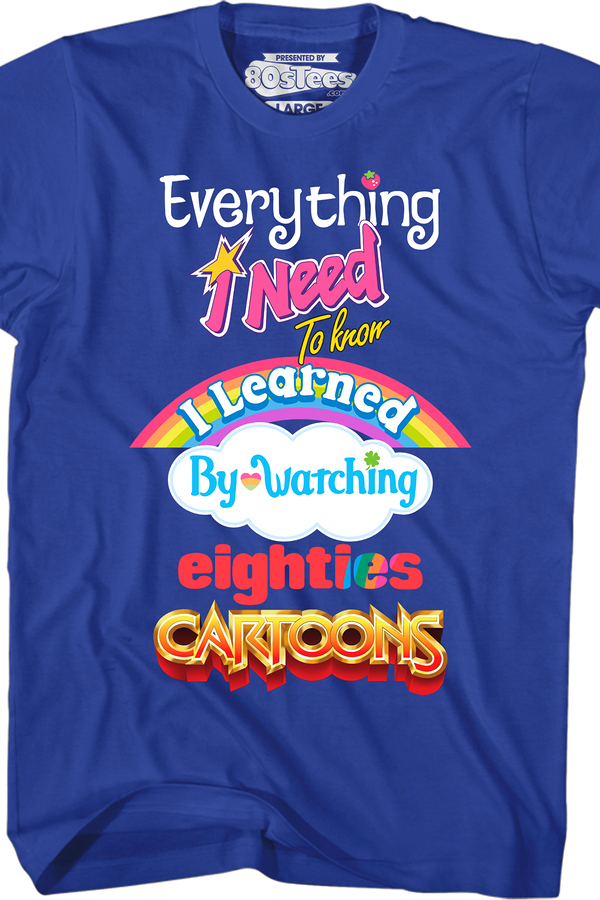 Everything I Need to Know 80s Cartoons T-Shirt (Men's)
---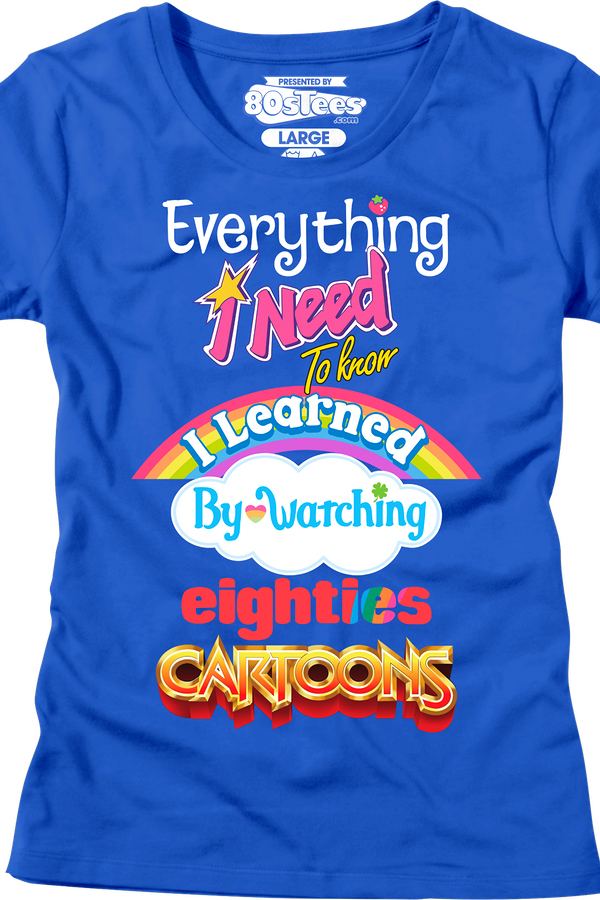 Everything I Need to Know 80s Cartoons T-Shirt (Junior)