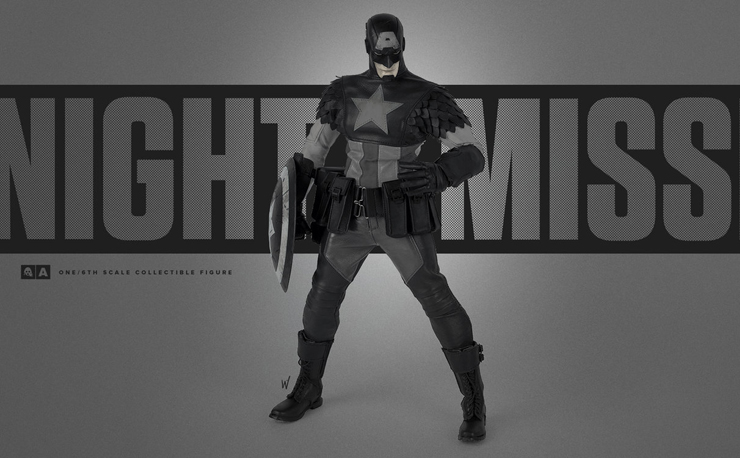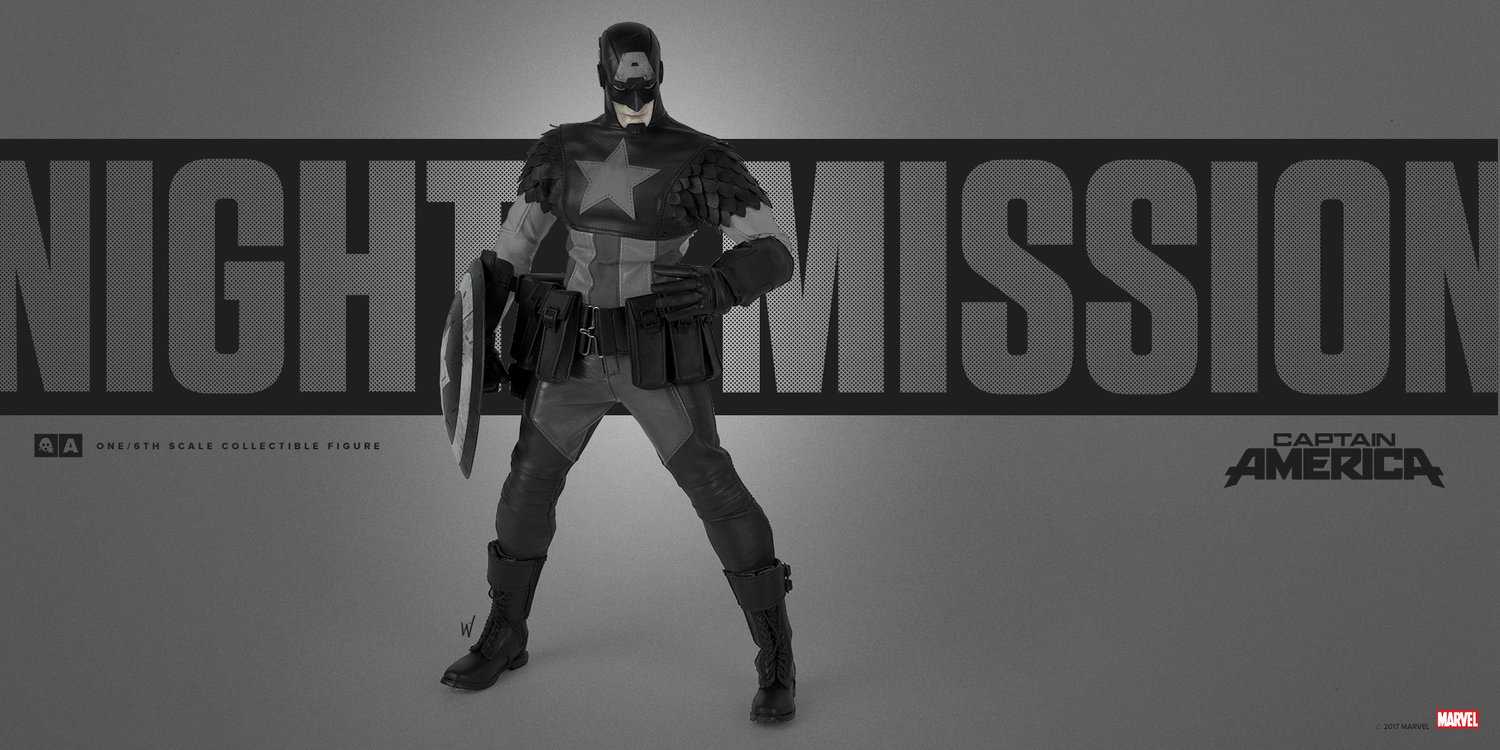 Back with a blacked-out update in the Sentinel of Liberty, ThreeA and Marvel once again mix it up with this Captain America Night Mission 1:6 Scale Figure that's now up for pre-order.
Following up on the classic colored blue, white and red Cap that artist Ashley Wood whipped up earlier this year (releasing in January 2018), this Night Mission Captain America goes dark with a few shades of grey in place of Cap's traditional patriotic tones, standing 12.7-Inches (32.3cm) tall, with 30 points of articulation, plus geared up in tailored fabric clothing for realistic effect. The figure also features 3x sets of interchangeable hands, 1x magnetically attachable shield, 1x set of faux-leather arm bracers, and 1x set of faux-leather boots, complete with Stealth Styled Shield that features magnetic detailing so you can store it on Night Mission Cap's back and arm bracers.
Coming in March 2018, you can pre-order Night Mission Captain America right now.
Captain America Night Mission 1:6 Scale Figure – BUY NOW
---