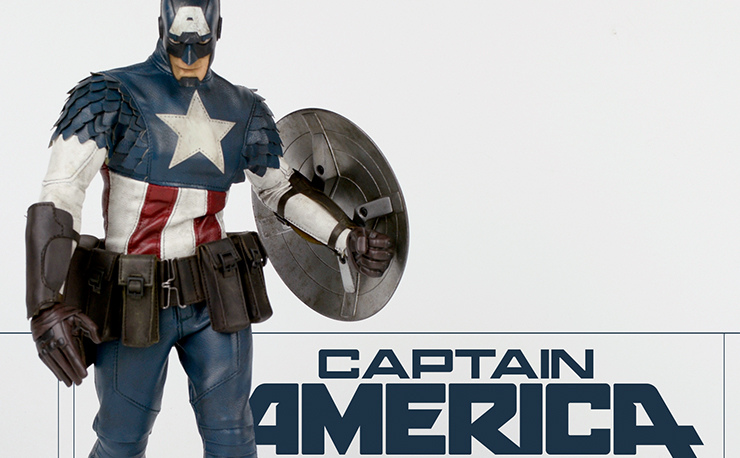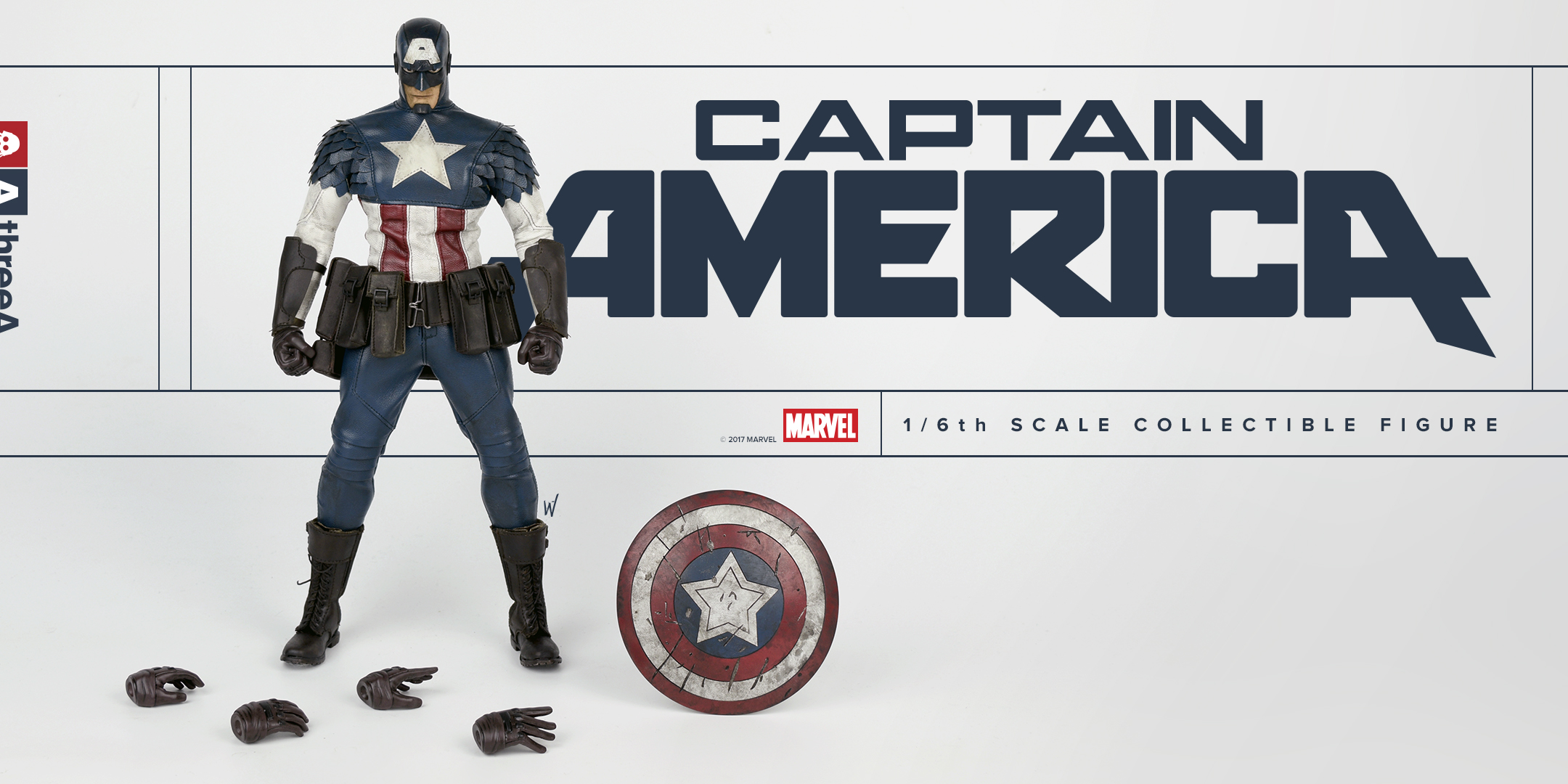 Steve Rogers may have turned out to be an agent of Hydra all along, but fans can always remember him for being the symbol of truth, justice and the American way (or maybe that's Superman). Either way, the Sentinel of Liberty has become one of the world's most popular heroes thanks to Chris Evans' portrayal of the hero in the Marvel movies, and now ThreeA is giving fans the chance to own an awesome collectible figure of Captain America.
This 1/6th scale figure stands at almost 13" tall and is designed by artist Ashley Wood. It features 30 points of articulation, a tailored fabric costume, 1 set of faux-leather bracers and boots, 3 sets of swappable hands and a magnetically attachable shield.
Pre-orders begin on the 28th of April for just $240 so make sure to come back for a direct link to put your money down for this awesome looking action figure.
Update: The Captain America 1/6th Scale Figure by ThreeA Toys is now available for pre-order here.