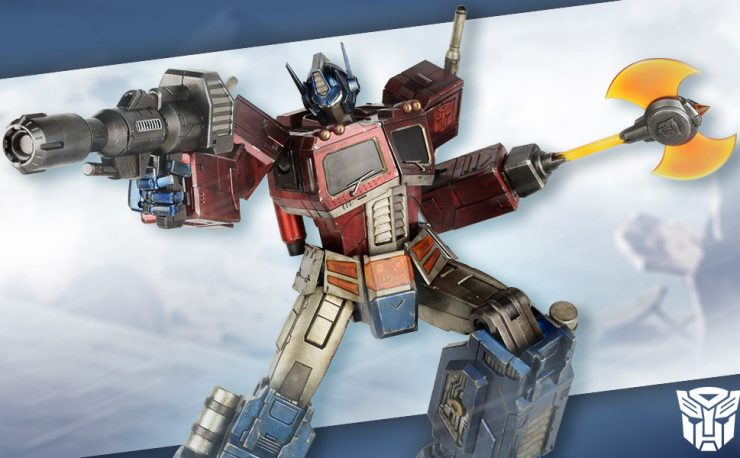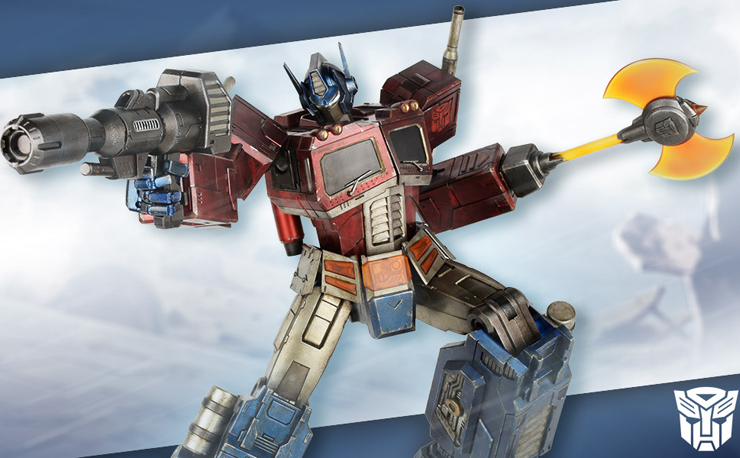 With the (hopefully, but not likely) final installment of the Michael Bay Transformers movies, The Last Knight, hitting theaters this summer, now is the perfect time to decorate your place with a classic Generation One Optimus Prime collectible figure to remind yourself of the glory days of the character.
A fitting choice for the inaugural figure in 3A's Transformers Generation One line, this awesomely nostalgic figure takes inspiration from the classic '80s cartoon and toy line and not the hunk of metal mess that the film portrays him to be. With a 30% die-cast body, removable tire wells, Energon axe and blaster rifle, LED-lit details, 59 points of articulation, an opening Matrix Chamber for your Spark-storing needs, and removable tankards and wheel wells, this is the collectible that every real Transformers fan has been waiting for.
So scrub any memories of an Optimus with lips out of your mind, and grab this Gen One original figure when it drops in the third quarter of 2017 for only $390. Hopefully this will undo some of the damage Bay's movies did to your childhood memories.
Click here to pre-order the Optimus Prime Classic Figure at Sideshow.com.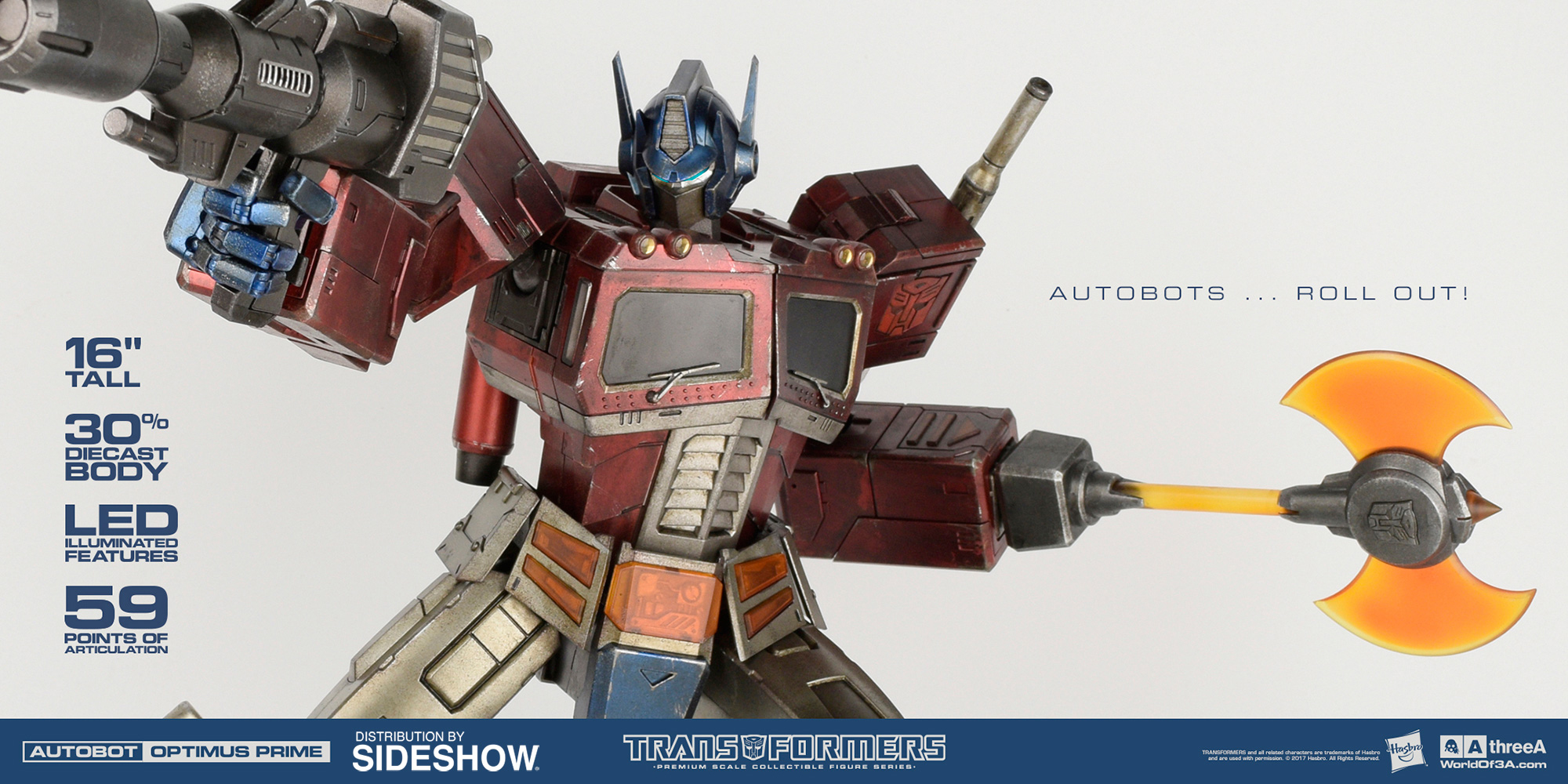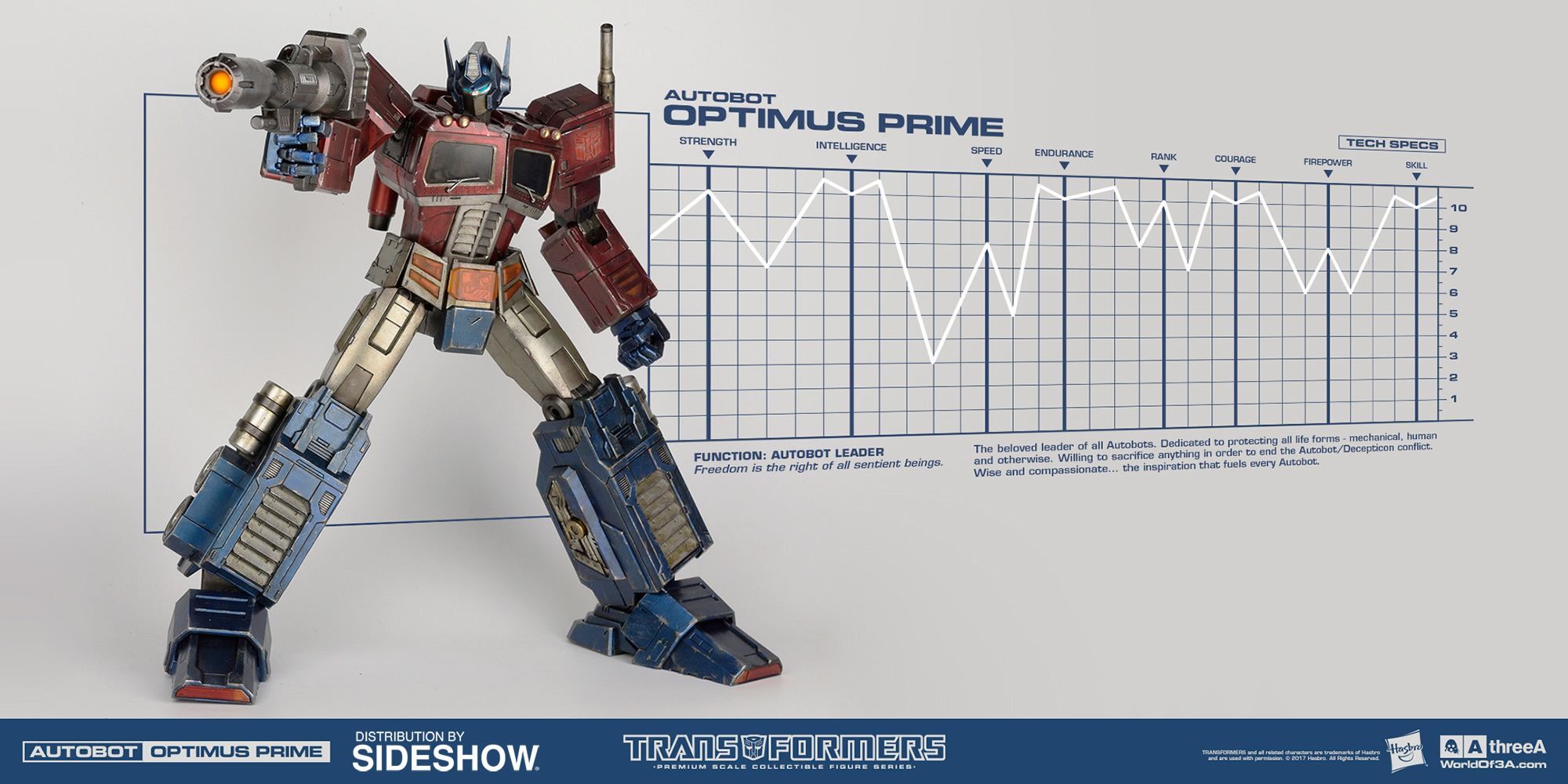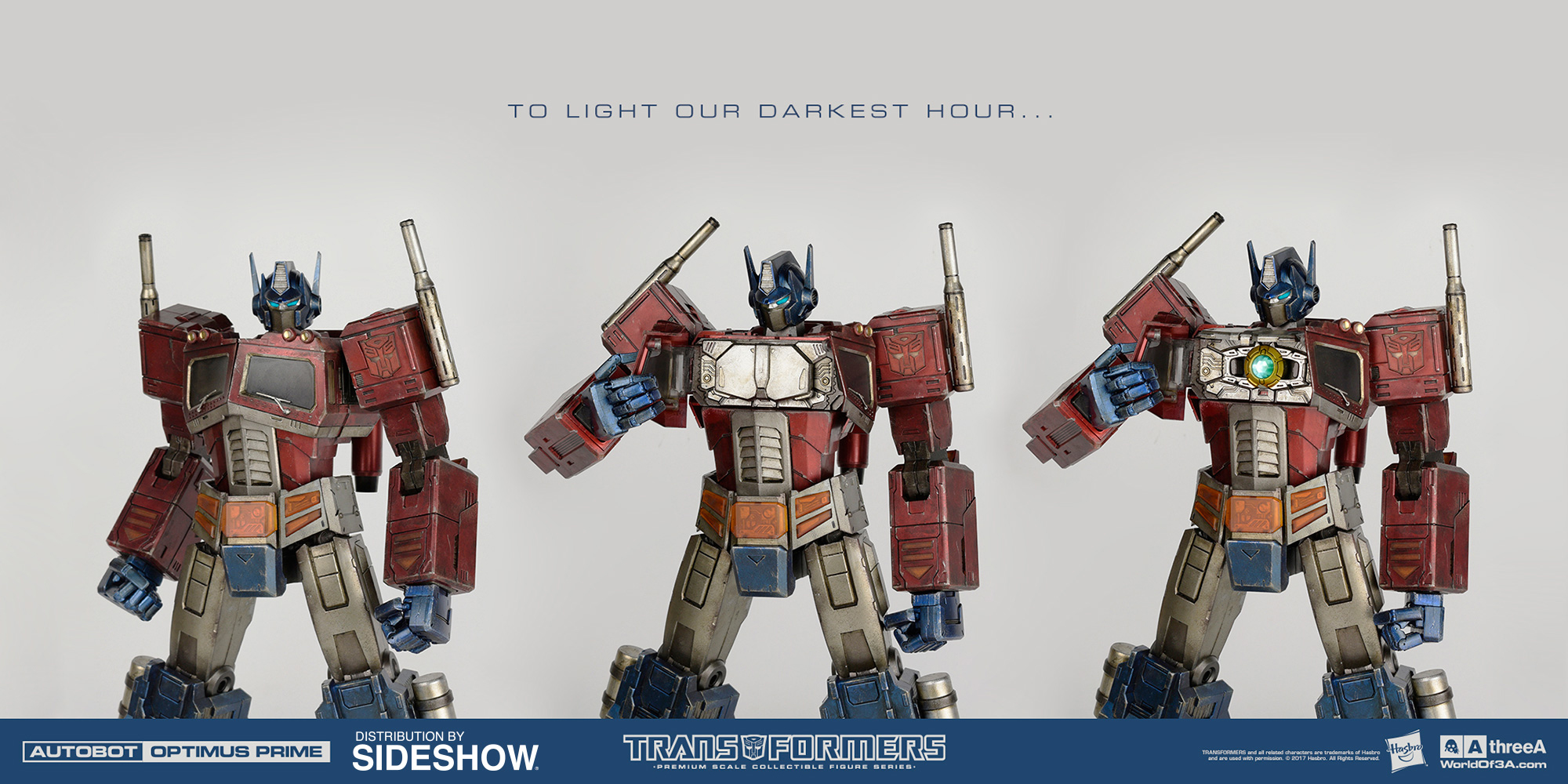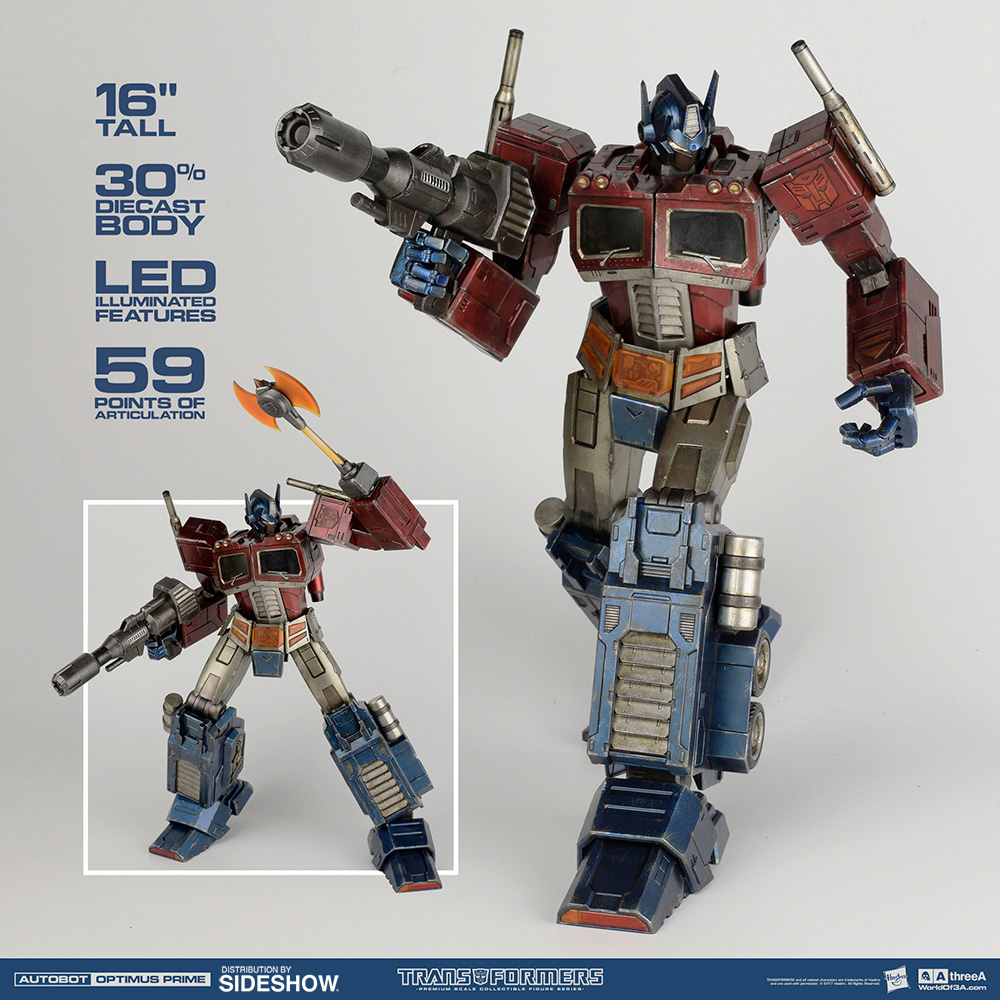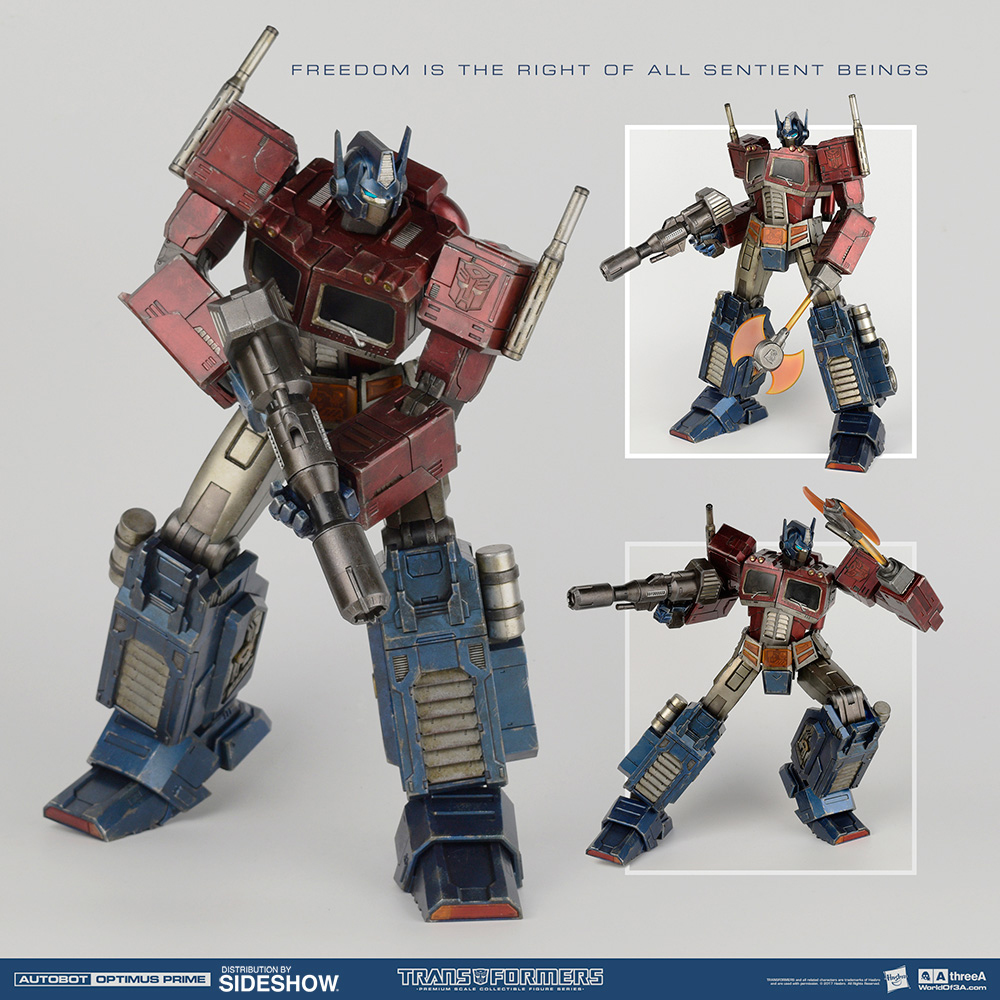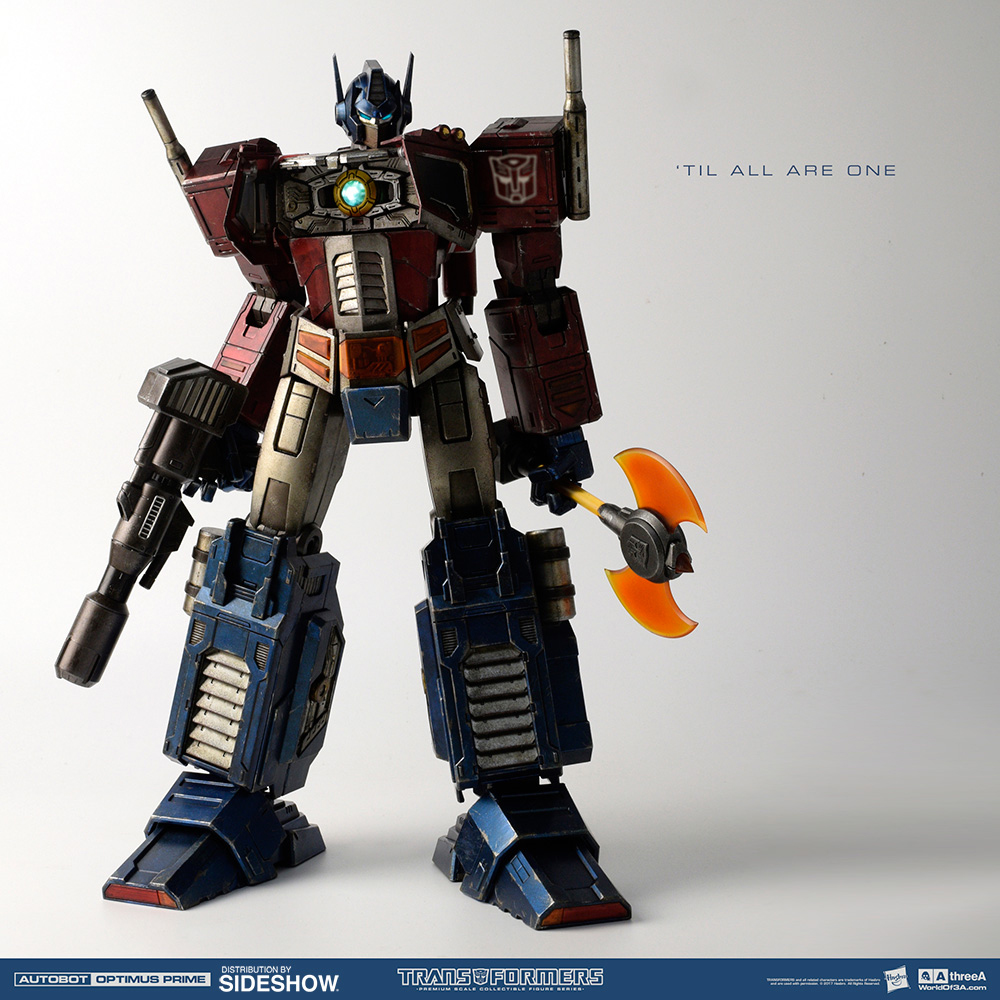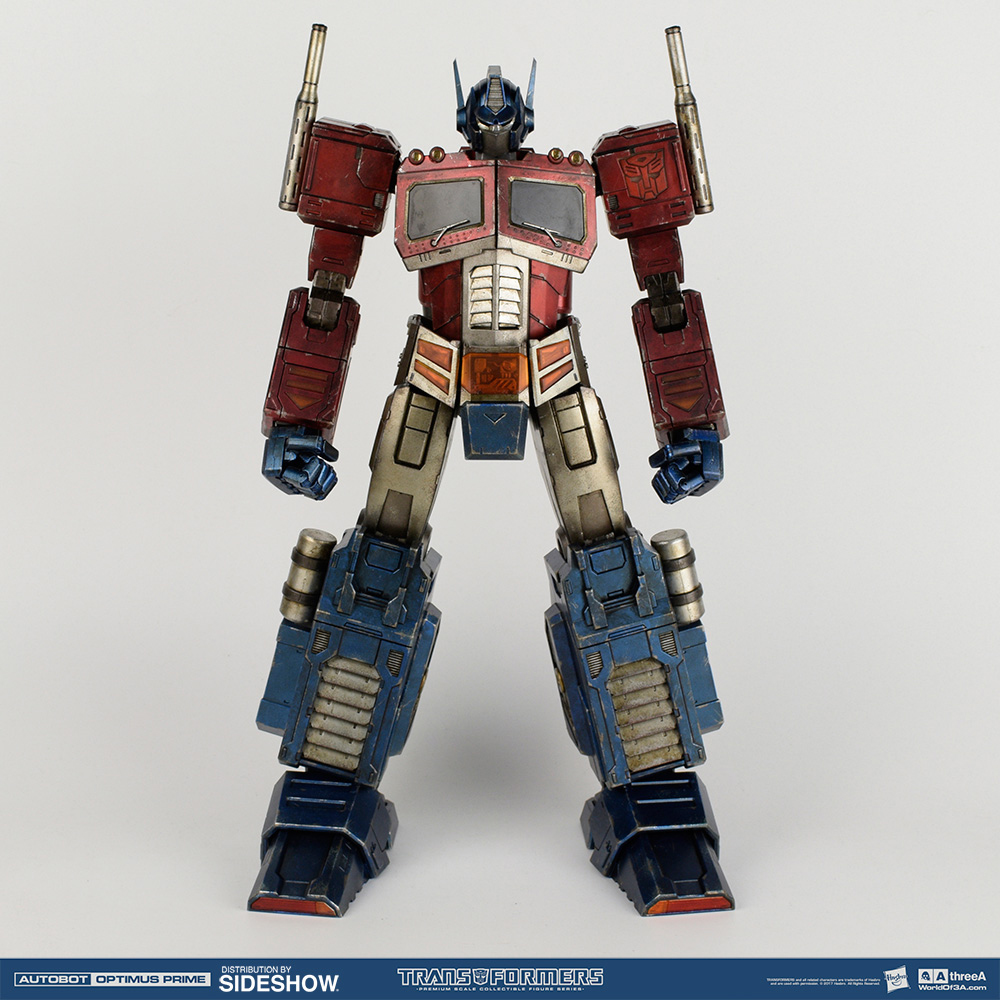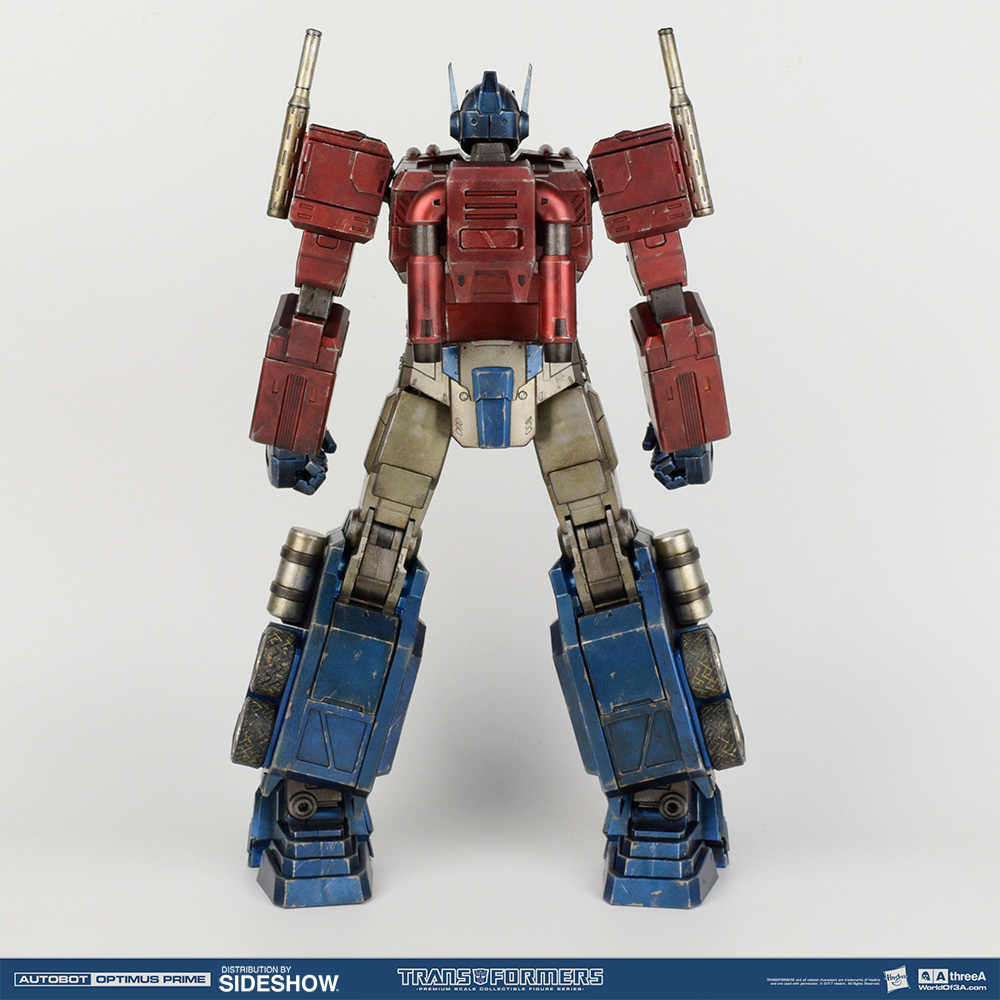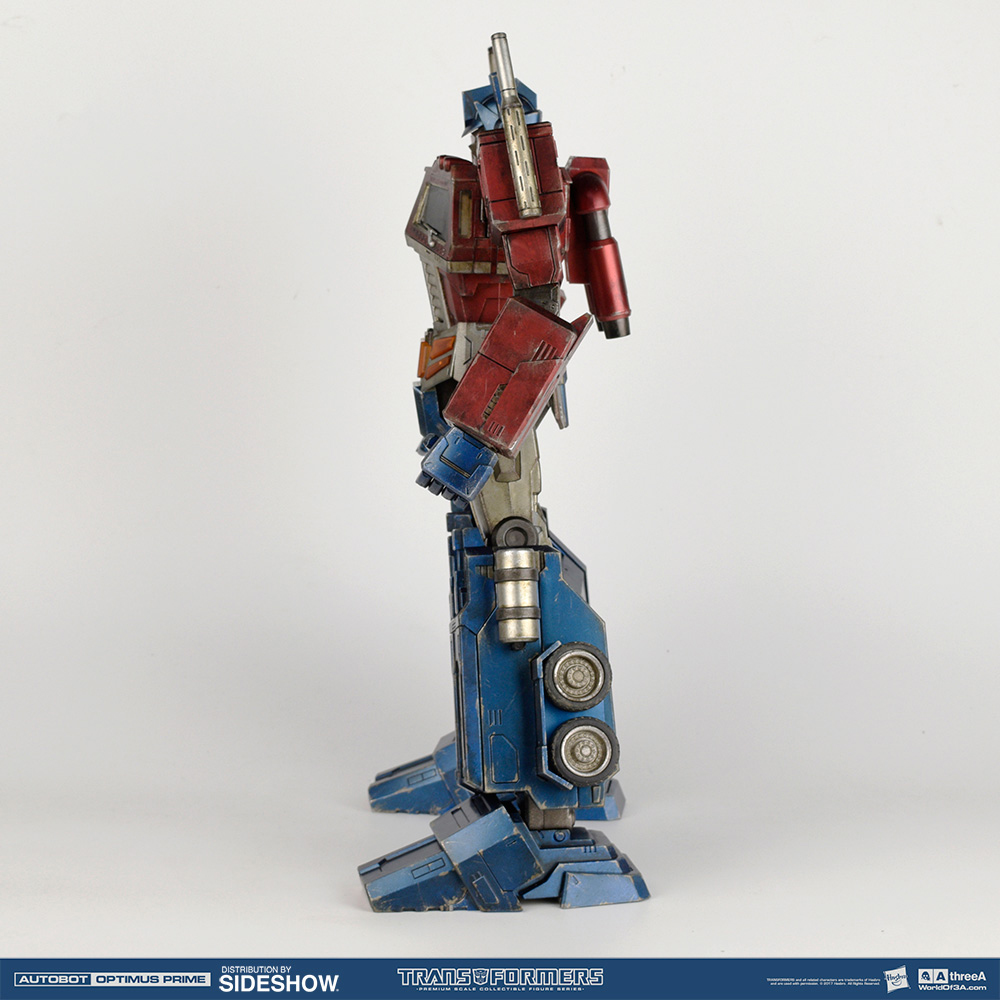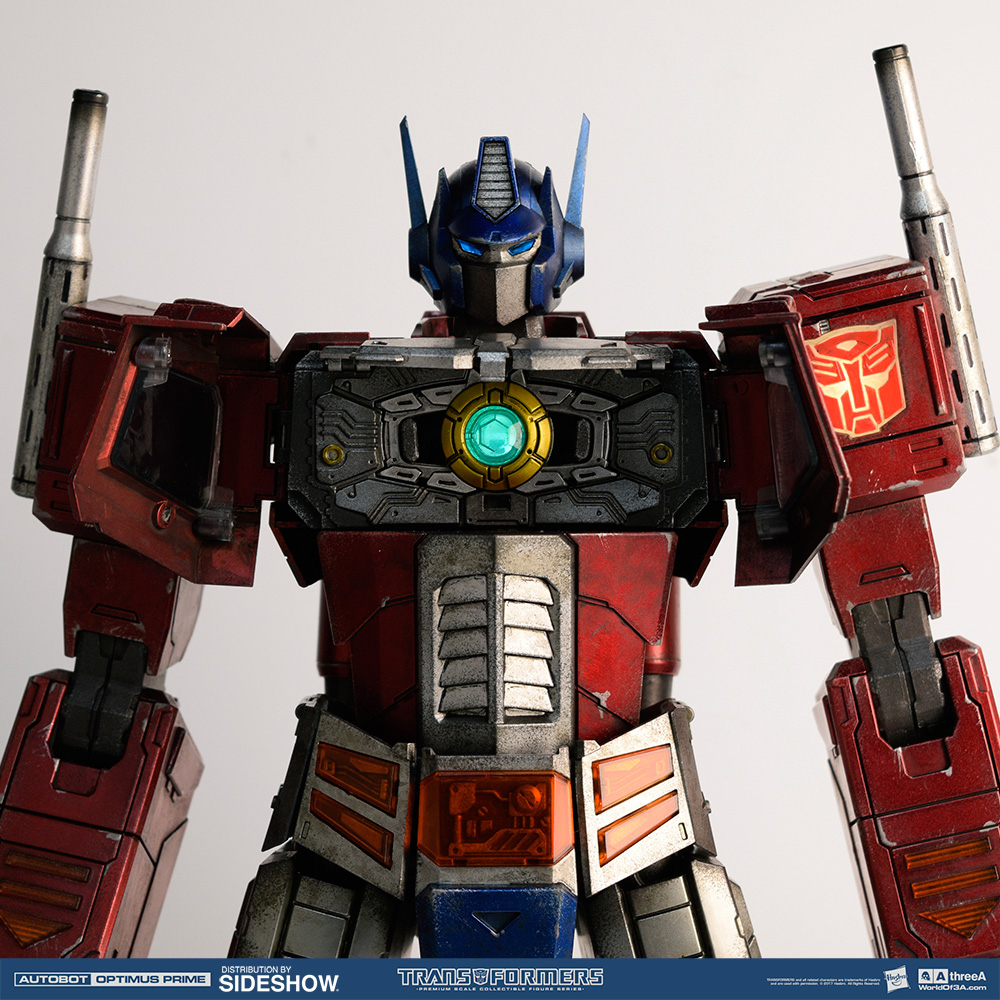 Click here to buy the Optimus Prime Classic Edition Figure by ThreeA Toys.