­­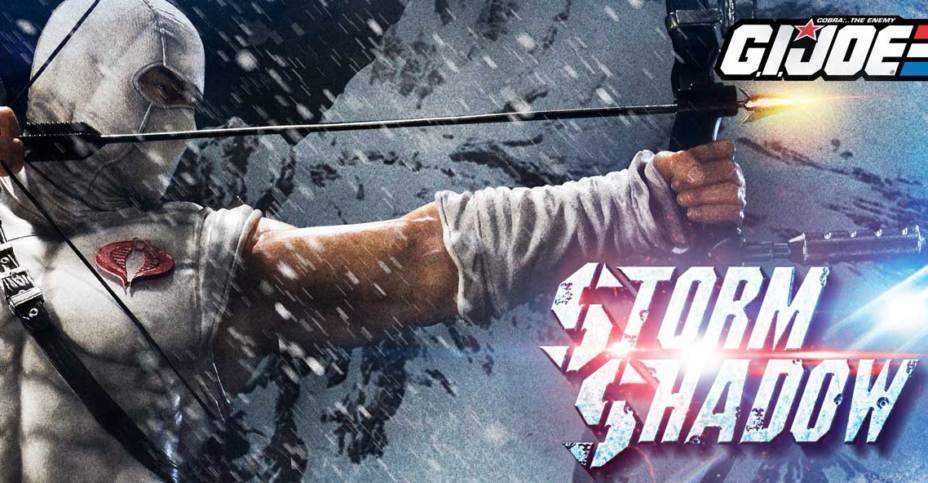 When someone mentions G.I. Joe and ninjas, the first name that naturally comes to mind is Snake Eyes. While we don't blame anyone for thinking of the mute ninja JOE right away, we also think Cobra's rivaling ninja, Storm Shadow, is just as much of a badass as Snake Eyes. Last year, Prime 1 Studio released an amazing statue of Snake Eyes, but now the company has shown Storm Shadow some love with a collectible of his own and we couldn't be more impressed with the results.
Standing between 25-28" tall (depending on which set of weapons he's holding), this Storm Shadow statue from Prime 1 Studio shows Cobra Commander's ninja bodyguard in his famous white uniform, standing on some rubble and ready for action. Primed for battle, the statue comes with 5 swappable hands that includes different weapons such as katana blades and a bow, while the exclusive edition comes with an alternate portrait.
Pre-orders go live later this week, so make sure to come back and we'll update you on when they're open. In the meantime, spoil your eyeballs with these pics of one of Prime 1 Studio's best statues to date.
Update: The Storm Shadow Statue by Prime 1 Studio is now available for pre-order at Sideshow.com.