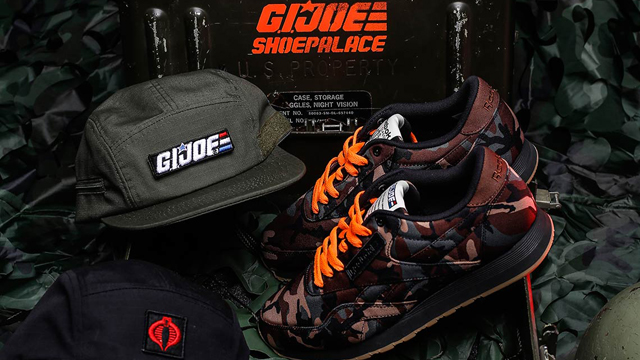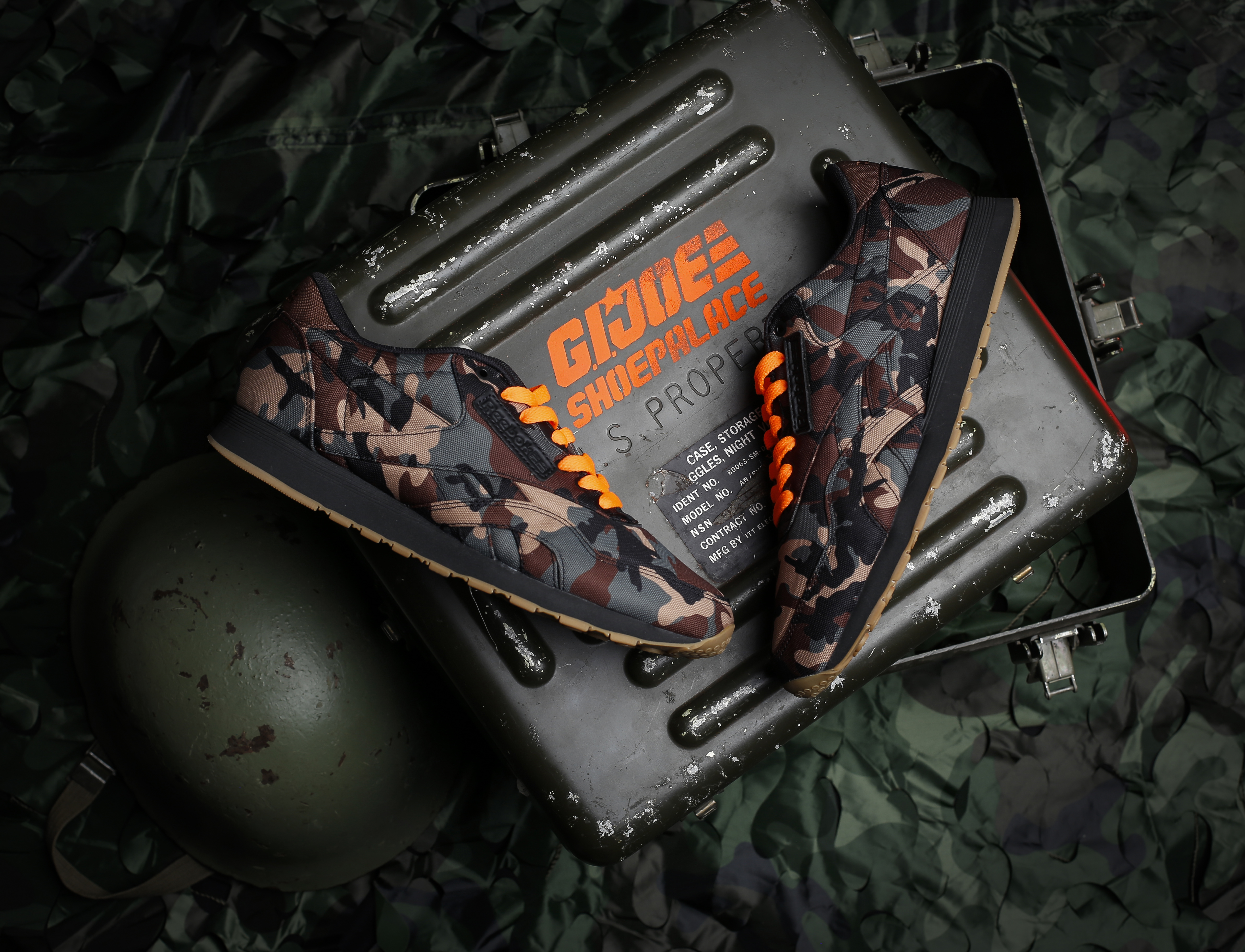 Shoe Palace is celebrating its 25th Anniversary with a special collection dedicated to G.I. Joe. The collection will include a Reebok sneaker, t-shirts and hats. The G.I. Joe t-shirts and hats will be available soon. The Exclusive Reebok Canvas sneaker is available now at ShoePalace.com.
From Shoe Palace: 
G.I. Joe is the codename for America's daring, highly trained, special mission force! Its purpose, to defend human freedom against COBRA, a ruthless terrorist organization determined to rule the world!
For six decades G.I. Joe has entertained fans with toys, comic books, cartoons and movies. Its place in popular culture is nearly unmatched when you consider the longevity and range of its relevancy. To honor its enduring legacy – Shoe Palace has teamed with Reebok & Hasbro for collaboration worthy of A Real American Hero. The collaboration is part of Shoe Palace's yearlong 25 Year Celebration.
With the full permission of Hasbro, Shoe Palace partnered with Reebok to create a G.I. Joe themed version of the Reebok Classic Canvas. The Camo Colorway is a tribute to the military inspiration behind G.I. Joe and the sneaker also features iconic G.I. Joe branding on its tongue.
The G.I. Joe x Reebok Classic Canvas will only be found at Shoe Palace retail locations and on shoepalace. com on June 30, 2018…and Now You Know, And Knowing Is Half The Battle!
About Shoe Palace:
Shoe Palace is one of the most-trusted athletic footwear and apparel retail chains in the United States. What began as a small family business has grown into an extremely popular chain of stores and an online retail site shoepalace.com. Shoe Palace was built on a strong belief that amazing service, above all else, is the most important reason why any business flourishes.