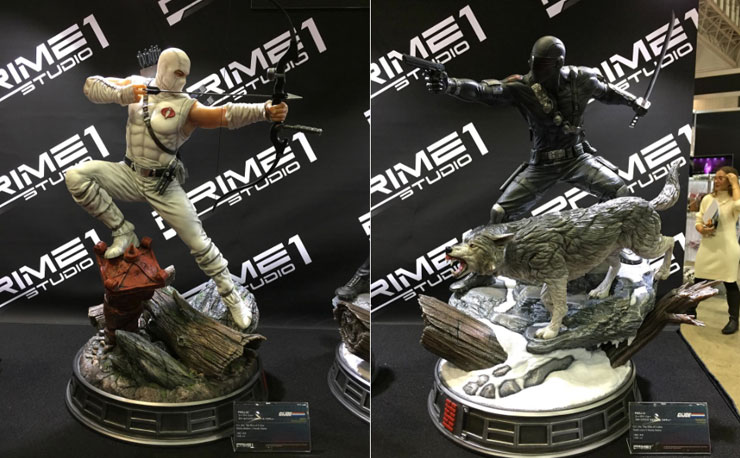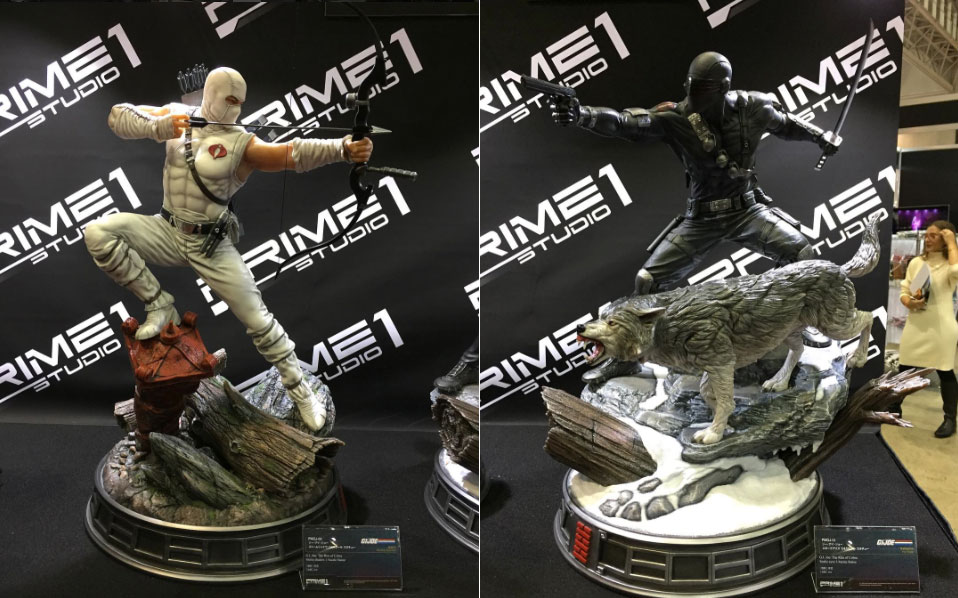 With Tokyo Comic Con taking place, Prime 1 Studio has started putting some of their upcoming statues on display including these Snake Eyes and Storm Shadow statues from the G.I. JOE line.
Following up on some of the recent teasers including Cobra Commander, Snake Eyes, Scarlett and Serpentor, these first two sneak peeks give us a good look at both ninjas in battle mode, ready to square off against one another with weapons drawn.
Additional details like release date, price and other specifics are still TBD but take a look at Snake Eyes and Storm Shadow from Prime 1 Studio below with more info to follow.