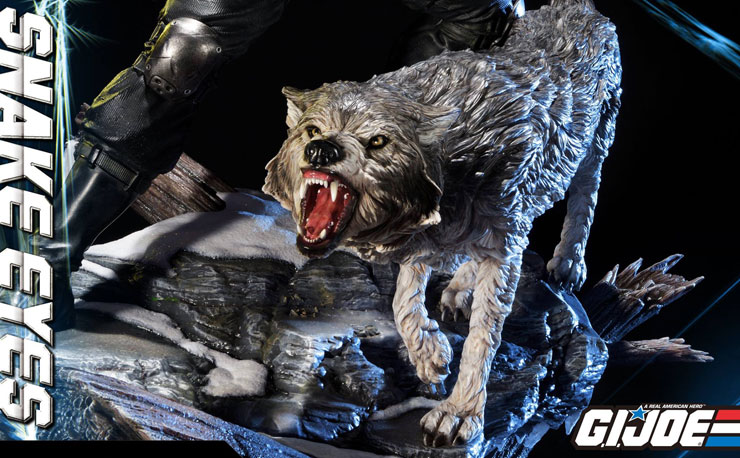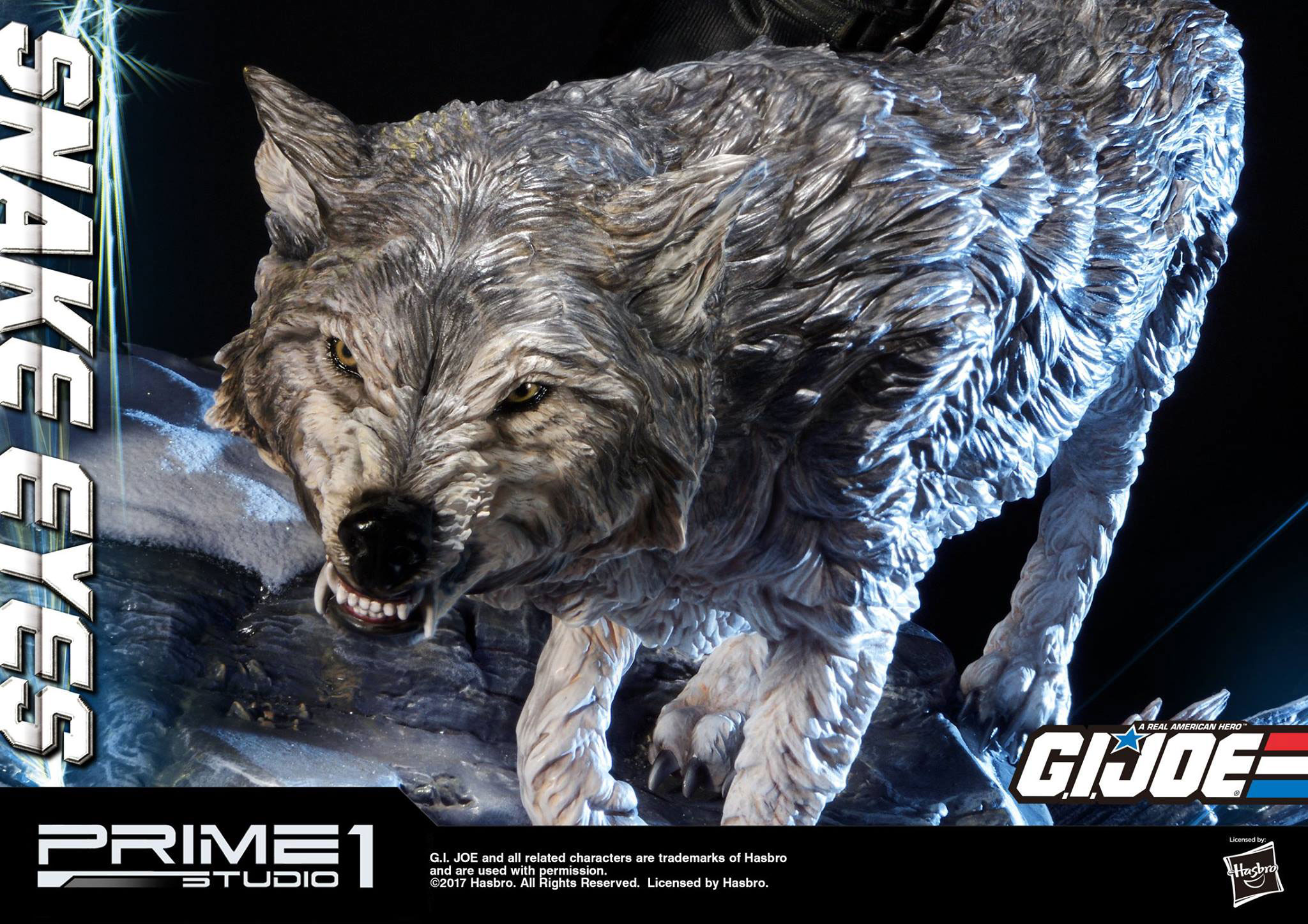 In case you needed another reason to fork over your cash on Prime 1 Studio's Snake Eyes statue, the silent assassin and his trusty sidekick just got even cooler with these new photos that feature an updated Timber.
The exclusive version of the G.I. Joe Snake Eyes Statue features two interchangeable Timber heads (one snarling and one ready to chomp away), making Snake Eyes' closest companion that much cooler looking while on display alongside his deadly katana and Uzi wielding ninja friend.
If you haven't already added Snake Eyes and Timber to your Sideshow shopping cart, head over to Sideshow.com to pre-order now for delivery at the end of the year.