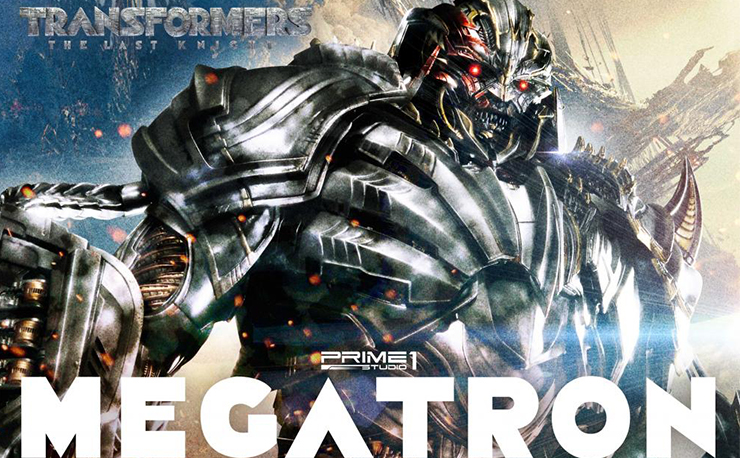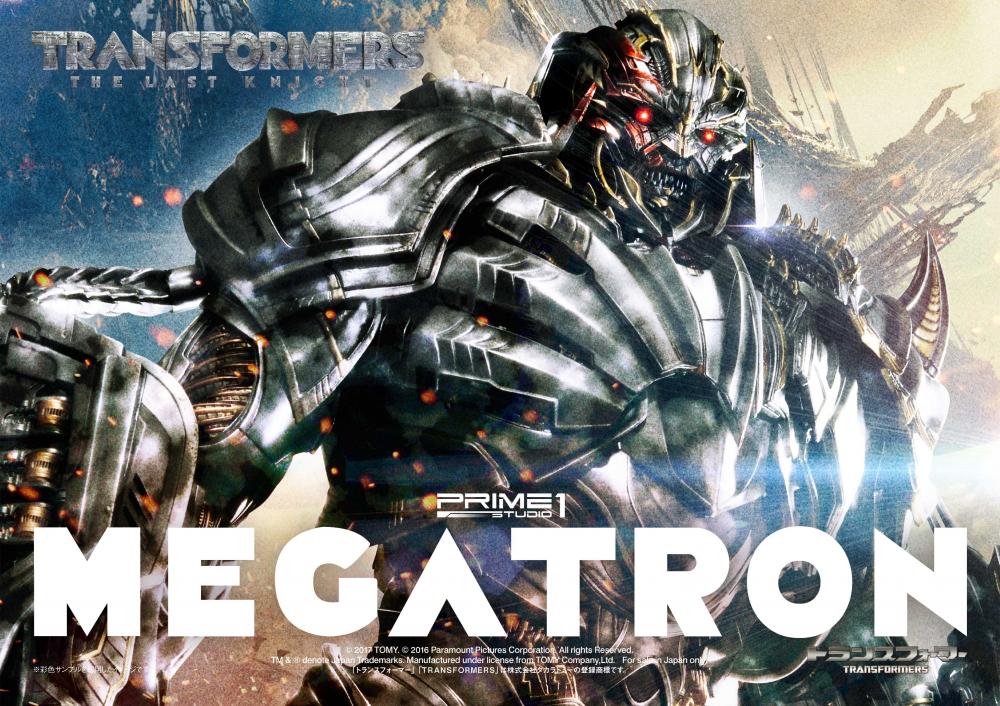 Transformers: The Last Knight promises to be a big summer action popcorn movie and if the success of the previous four installments is any indication, it's going to make a ton of cash. From the look of the trailer and the posters, the sell here is that the Transformers have been coming to earth since medieval times, which means some of our favorite 'bots are going to have some old timey looks. Megatron's look certainly fits the bill, and Prime 1 Studio is giving us our best peek at him with their brand new statue.
Standing at 31" tall, this menacing Megatron statue features the Decepticon leader's look from the upcoming film and comes with fully functioning LED lights in the eyes, right arm and in the custom base. The statue also comes with two alternate portraits (three if you order the Exclusive edition), and a shield that fits on both the left arm and on the back, so you can show him off in some battle-ready poses straight from the film. And if that's not enough transformable awesomeness to take in, you can also pair up Megatron with Prime 1 Studio's Optimus Prime Statue that's equally stellar and already available for pre-order.
Need to get your hands on this incredible collectible? You can pre-order the Megatron statue here.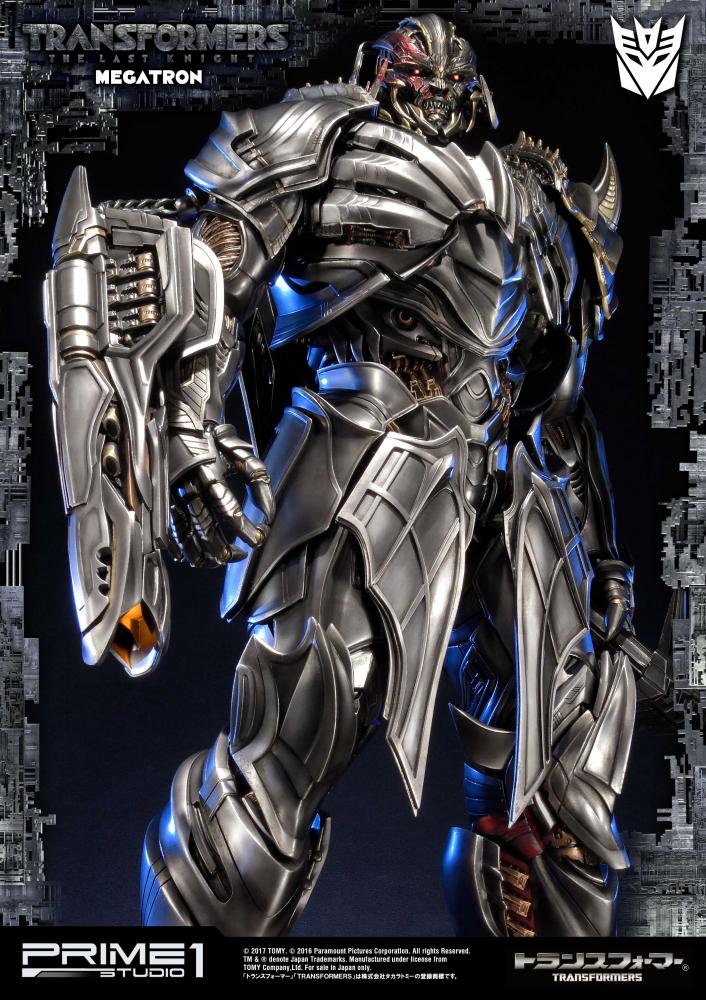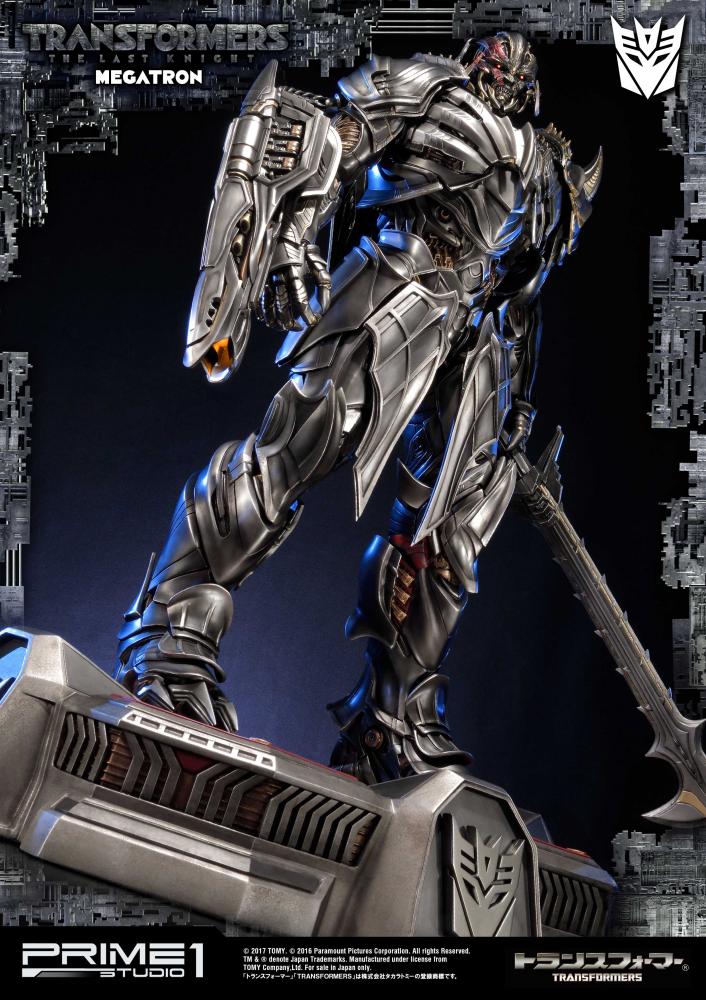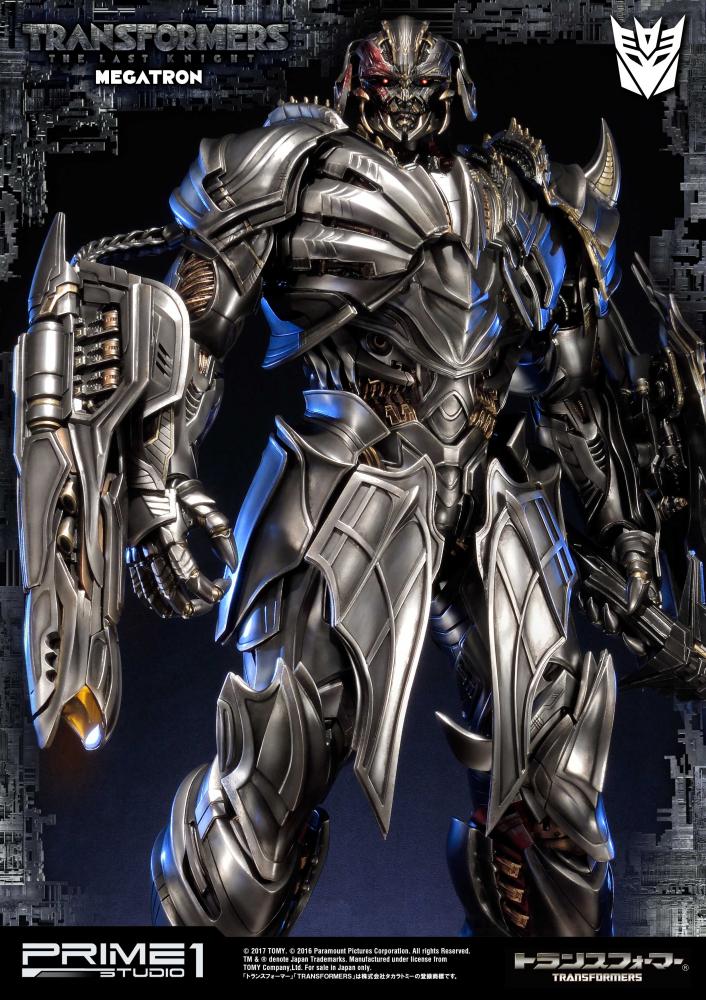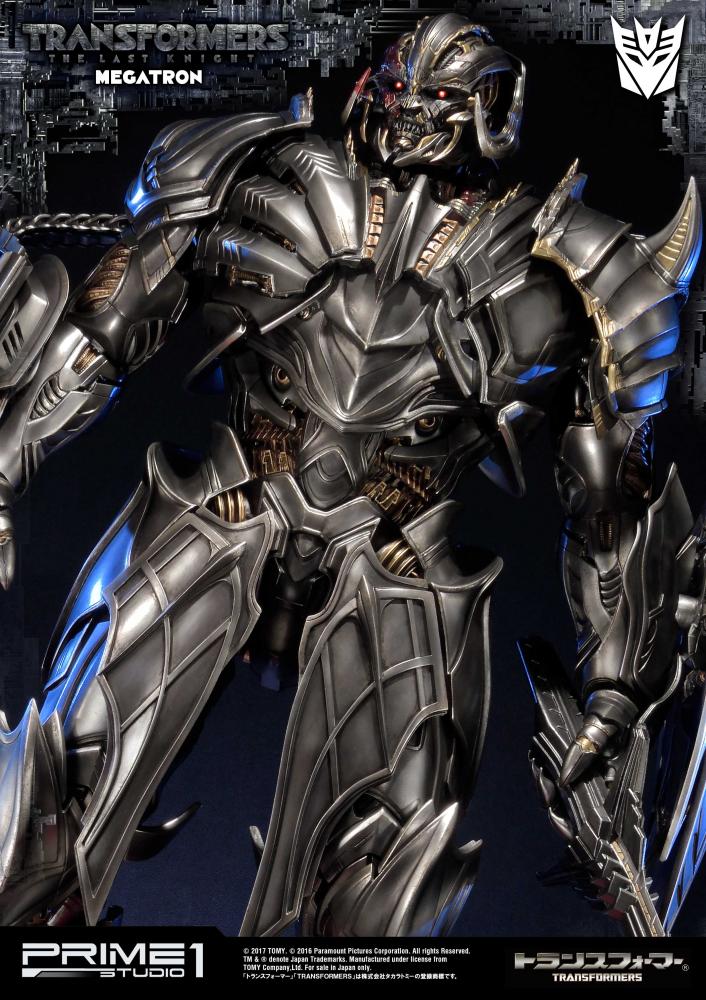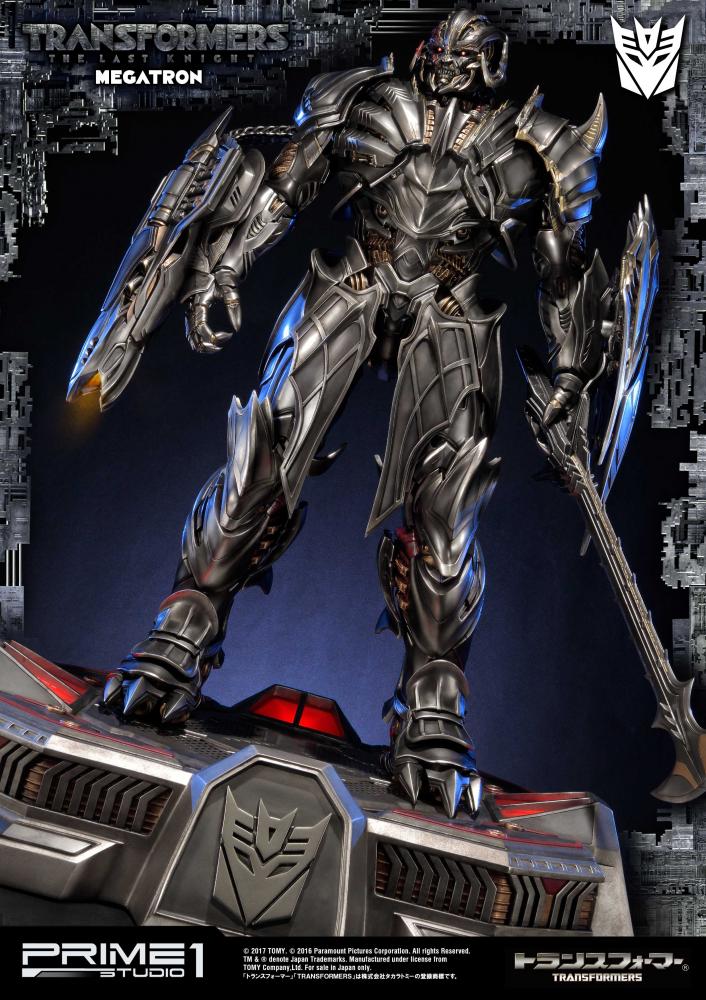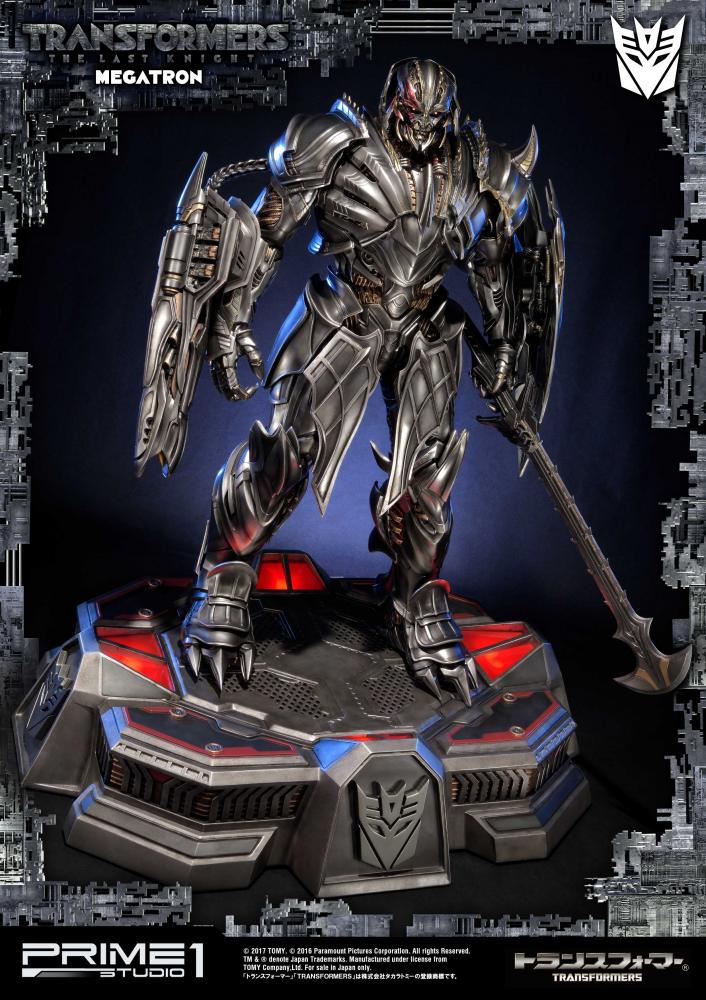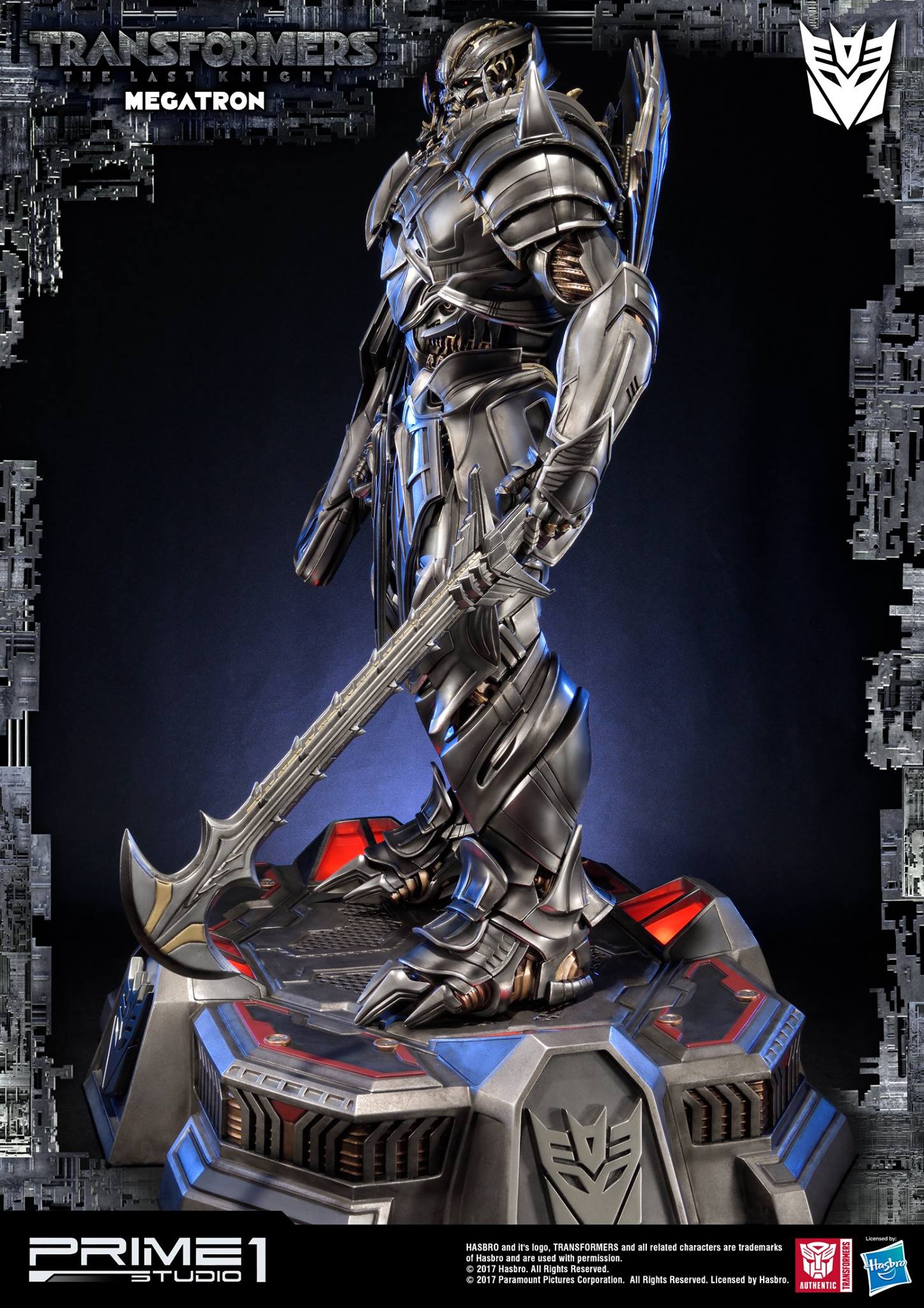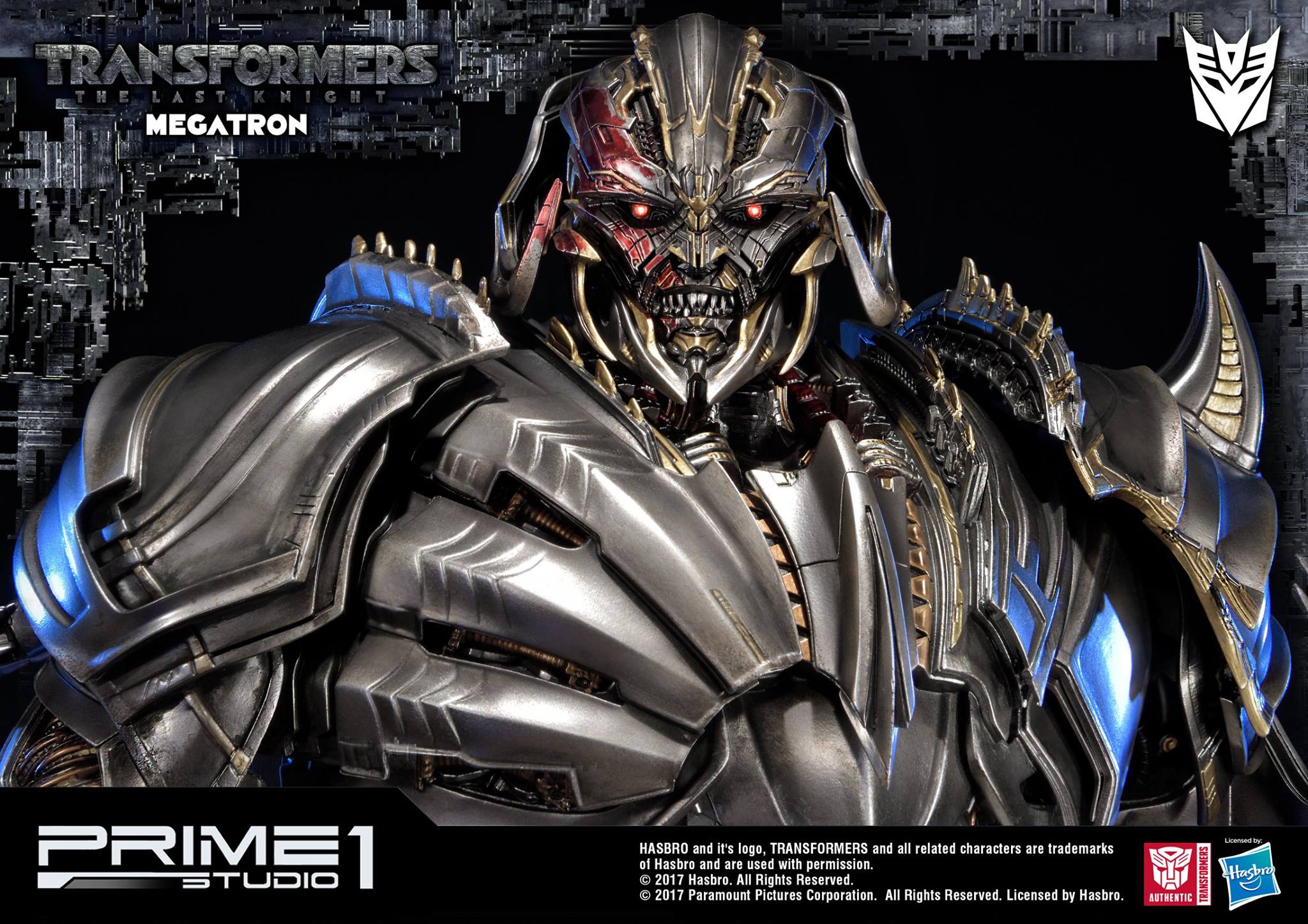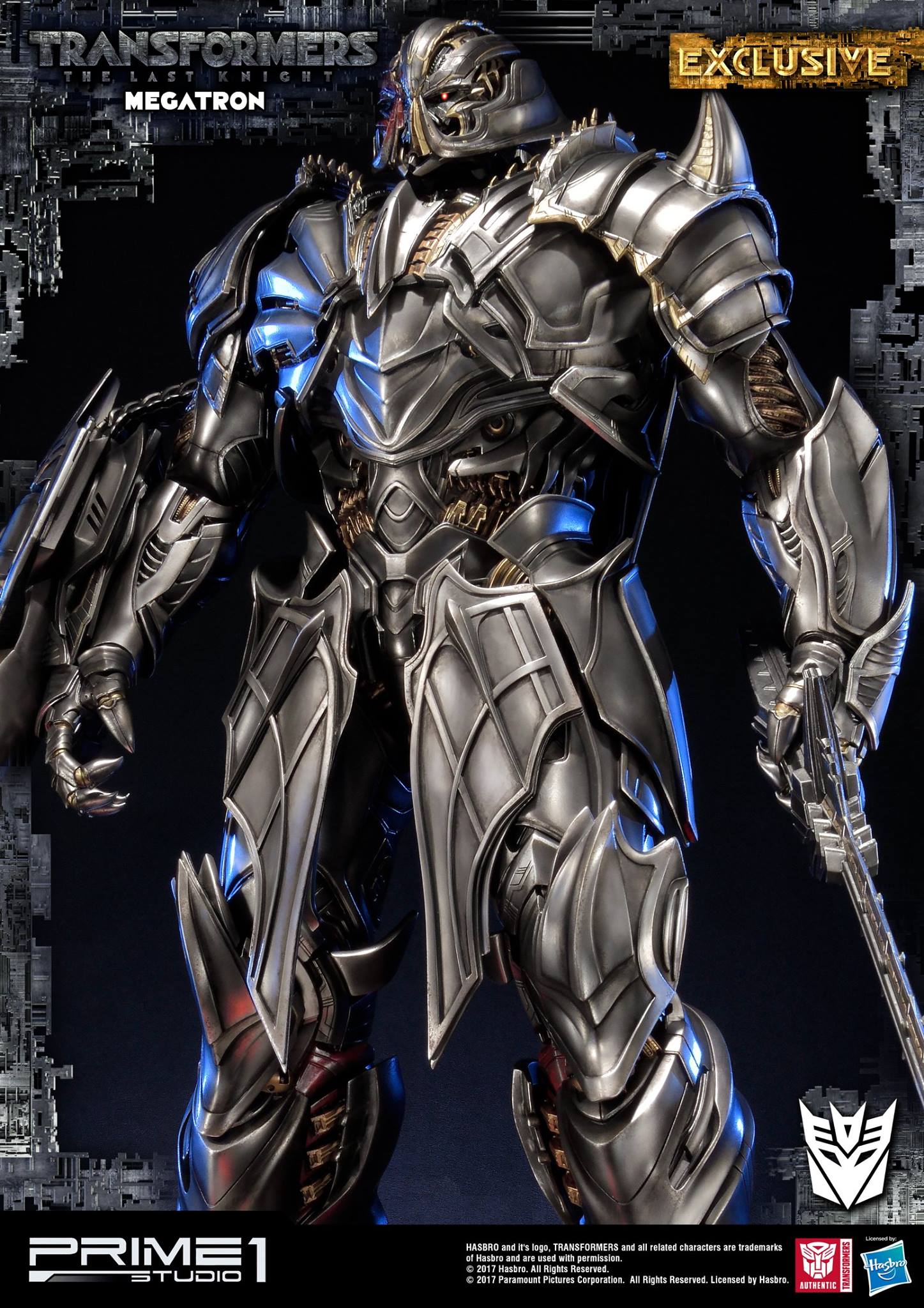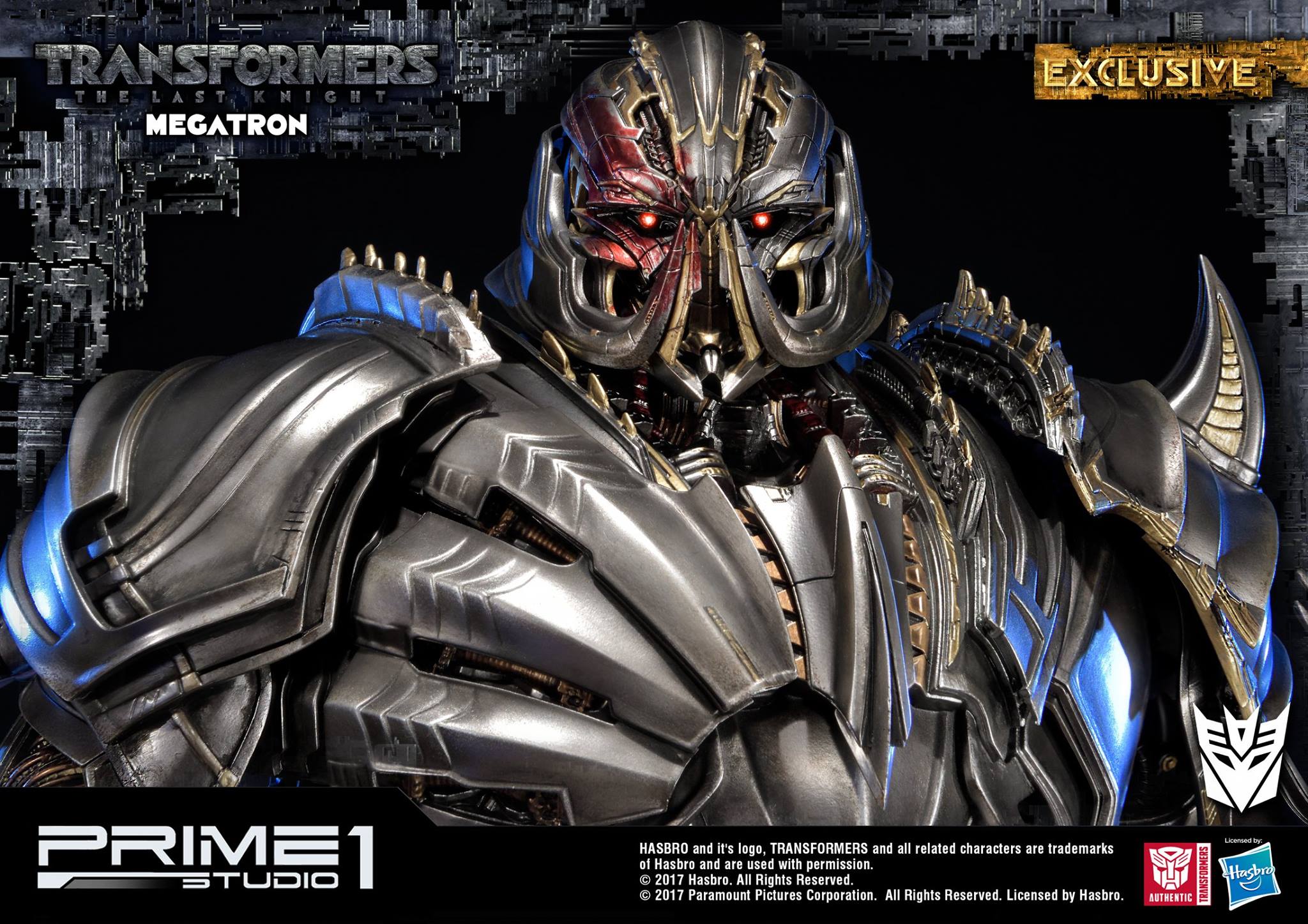 \