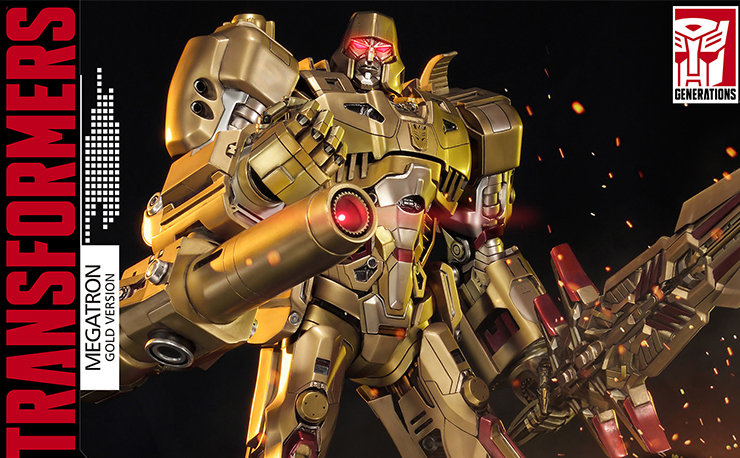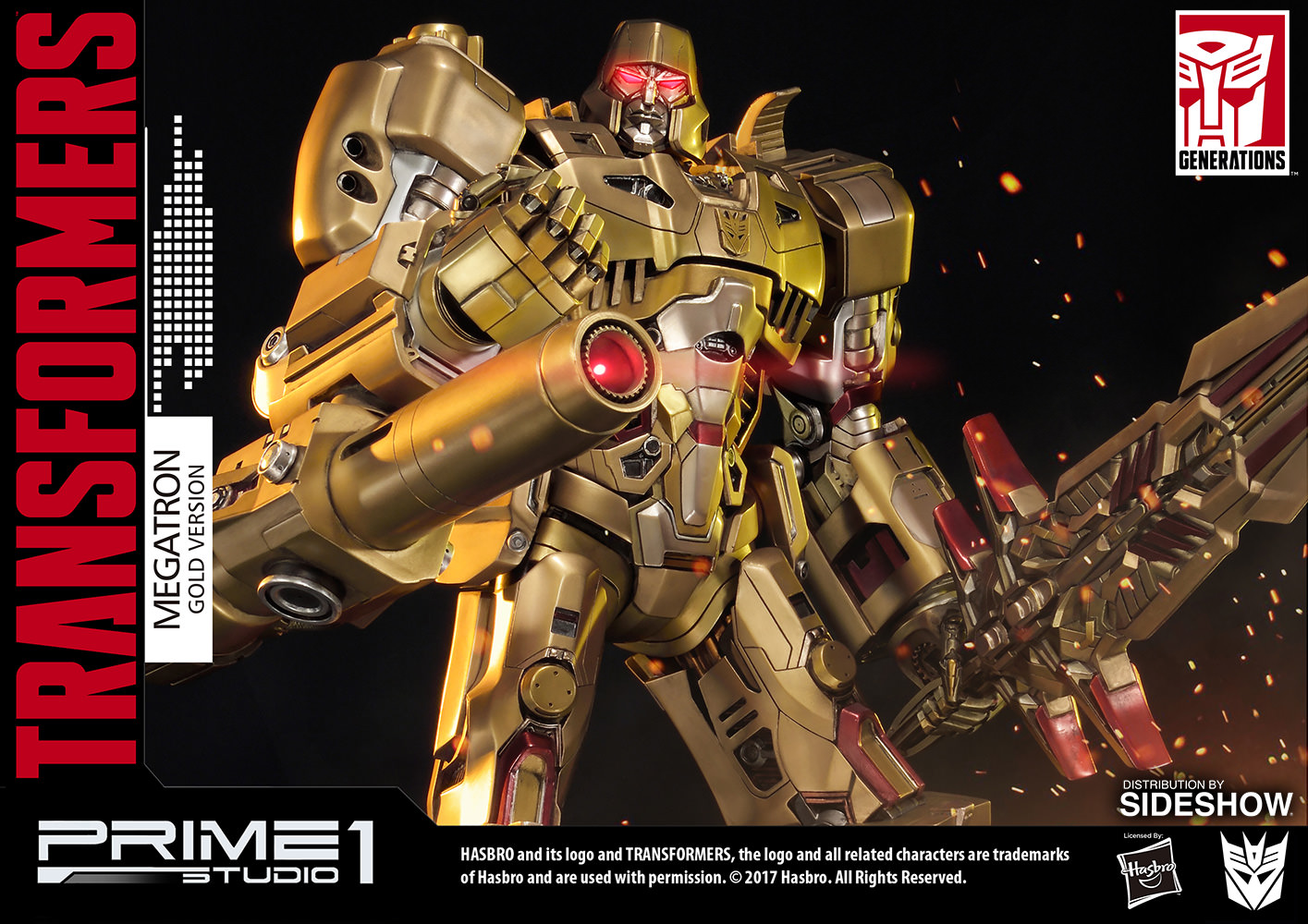 We love our Transformers here at AFD, but what truly makes our heart beat twice as fast is anything that has to do with Generation 1 of the popular transforming robots. Megatron, the leader of the Decepticons, has probably always seen himself as someone that should be forever immortalized in gold, and now thanks to Prime 1 Studio, he finally gets his wish.
Towering over the unworthy at 23" tall, this gold-covered statue of the original Megatron comes with LED light-up function in his cannon weapon and also in his head. The statue also comes with a sword and two sets of inter-changeable hands so you can display him with either, or both, of his impressive weapons.
Expected to ship sometime between July and September of this year, there's a limited amount of 350 of this statue available in the world, so you should pre-order now from Sideshow Collectibles if you want to ensure you get your hands on him.