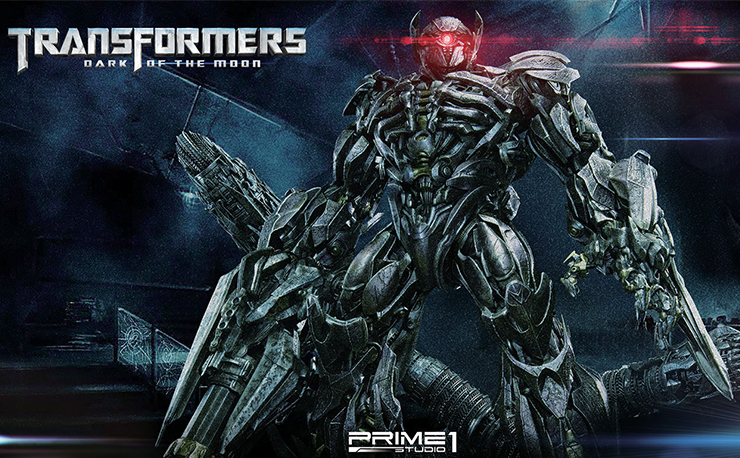 While we have many, many, many more Transformers movies to look forward to in the future, that doesn't mean you can't appreciate the characters right now. Now thanks to Prime 1 Studio, fans can own one of the coolest classic characters that ever fought on the side of the Decepticons with this statue of Megatron's most trusted general, Shockwave.
This menacing statue stands at a whopping 37" tall, and depicts the Dark of the Moon version of Shockwave. Coming with fully functional LED lights in his eye, and cannon on his back, Shockwave is ready to blast any Autobot in his way with his patented AstroMag cannon drawn and ready to fire.
You can pre-order this statue now and expect it in your hands between June and August of next year.