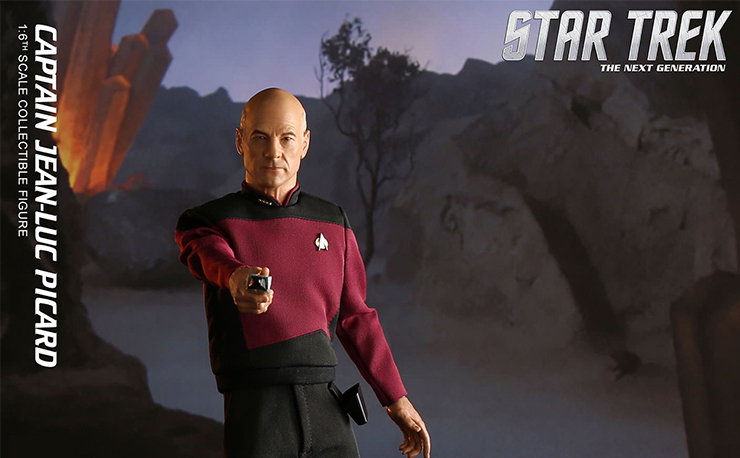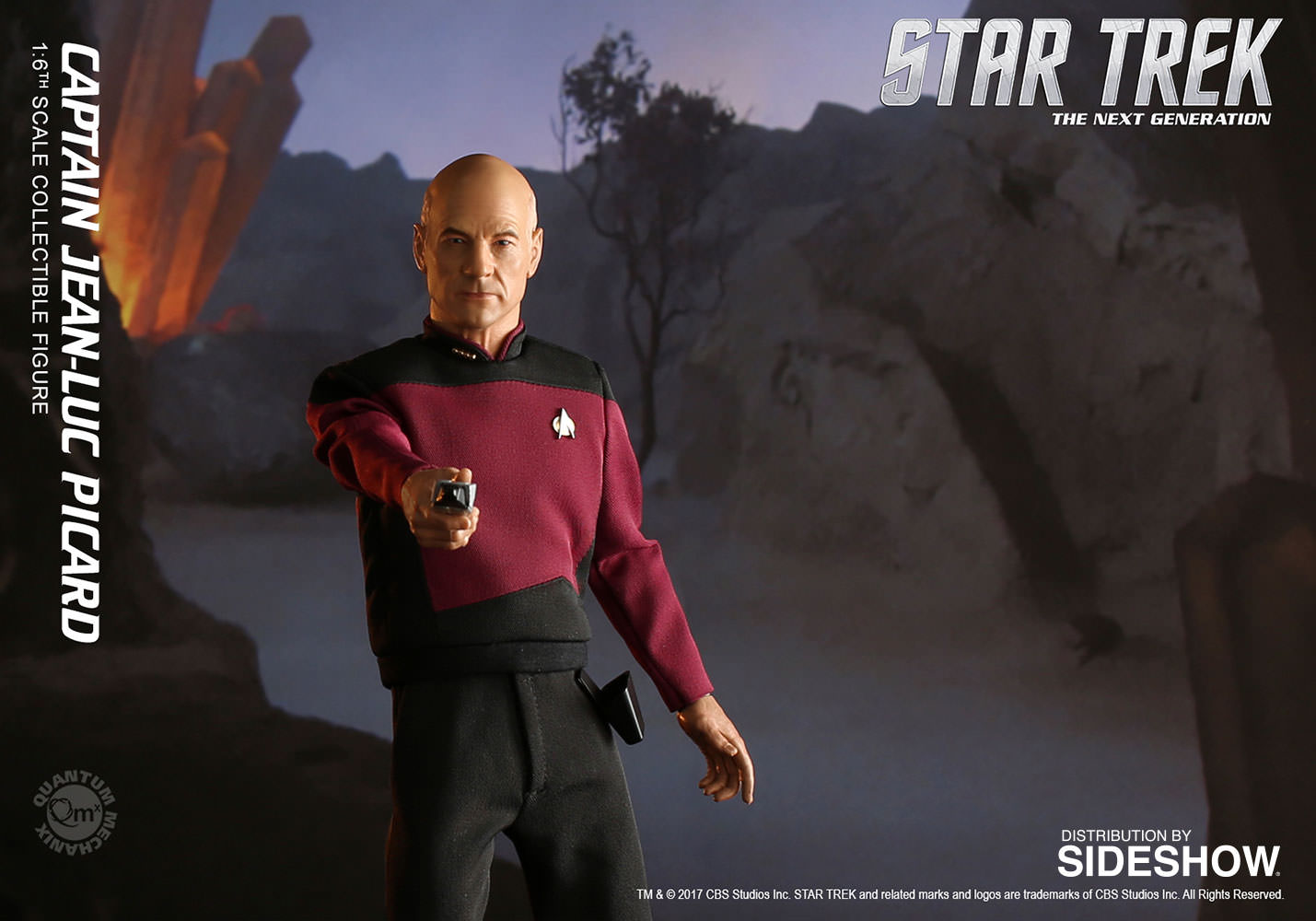 Patrick Stewart sealed the deal as an icon to pop culture geek fans around the world with his role as Professor X in the X-Men films, but it was his portrayal of Captain Picard in Star Trek: The Next Generation that really endeared him to us fanboys. With the recent reebot of the Star Trek franchise, the newer generation may not even know who he is, but now they can own the beloved Captain with this sixth scale figure from Quantum Mechanix.
Captaining the Enterprise at 12" tall, this 1:6 scale figure has a fully articulated body with more than 30 points of movement and the sculpt is a dead-on realistic portrait of actor Patrick Stewart. His Starfleet Duty Uniform matches the show's uniform straight down to the fabric and pattern, and comes with an insane amount of accessories including a phaser presumably set to stun, Starfleet's version of the iPad known as a PADD (Personal Access Display Device) and a teacup filled with the Captain's favorite Earl Grey tea.
Available to pre-order now for just $179.99 at Sideshow.com, this figure beams up into households sometime between May and July of this year.