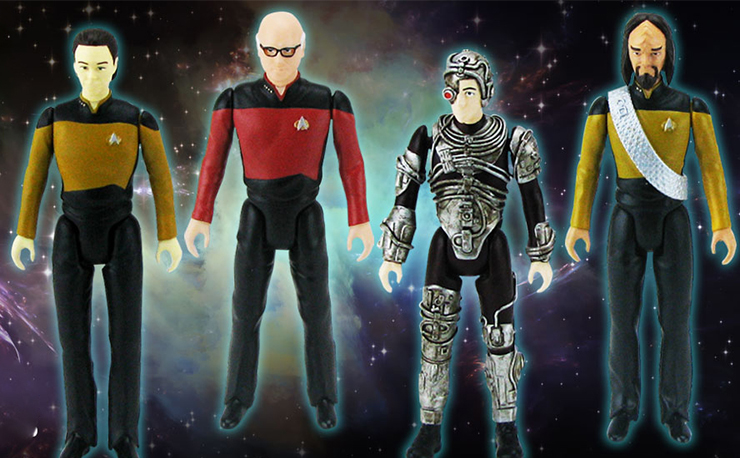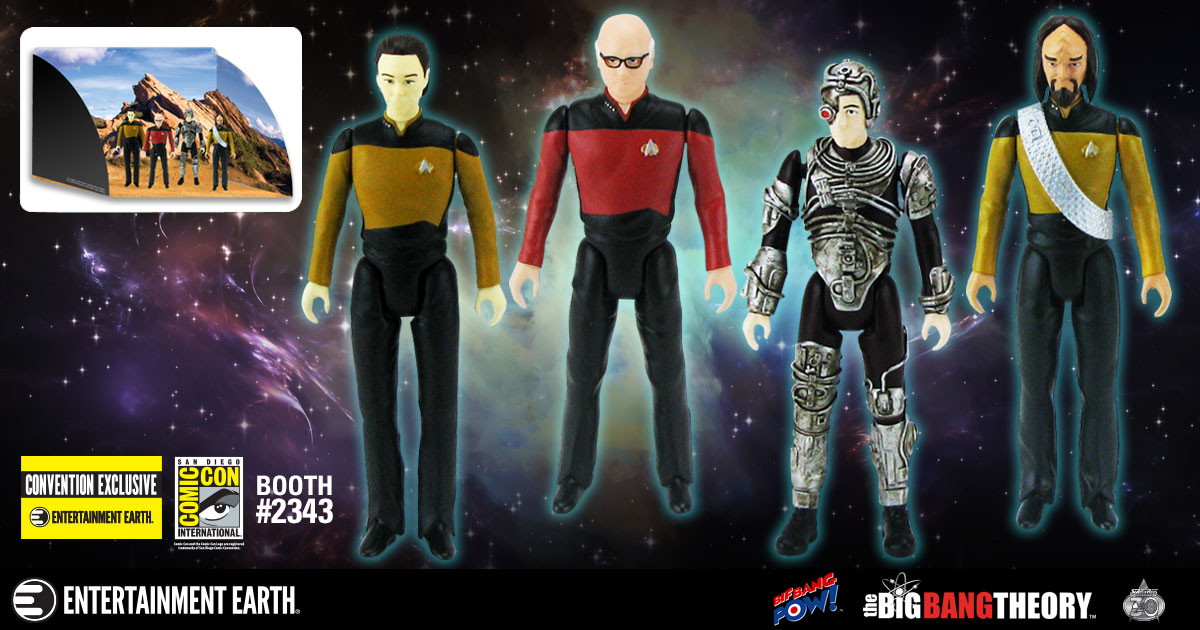 The Big Bang Theory continues to be a popular TV show and its spawned a ton of collectibles based on the cast's characters. Self-proclaimed fans of all things sci-fi, including Star Trek, the show has presented itself with countless opportunities to dress the leads in all sorts of costumes from different fandoms. Bif Bang Pow! have created a new series of figures featuring the cast in outfits from Star Trek: The Next Generation.
This set of 3 ¾" figures includes Sheldon as Commander Data, Leonard as Captain Picard, Raj as Worf and Howard as a Borg from a season six episode of the show when their car breaks down on the way to a convention. In fact, the box set even comes with a pop-out diorama backdrop of the desert scene where the aforementioned moment takes place.
An SDCC 2017 exclusive, those who are not attending the Con can click here and pre-order the set now and hope that there are leftovers from San Diego.
The Big Bang Theory / Star Trek: The Next Generation Figures Set by Bif Bang Pow! – BUY NOW