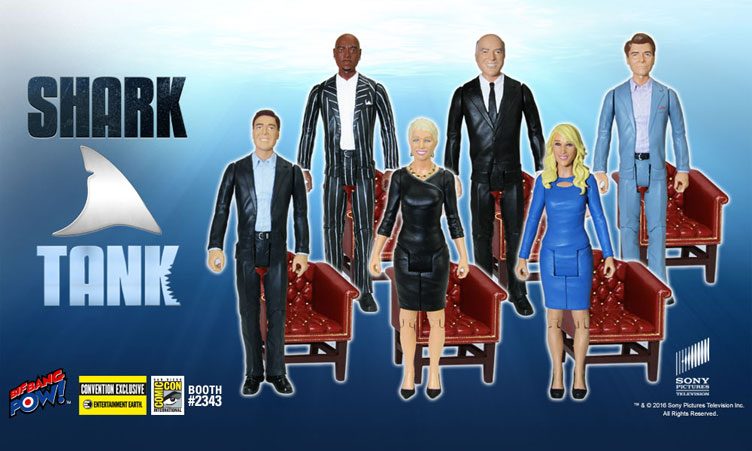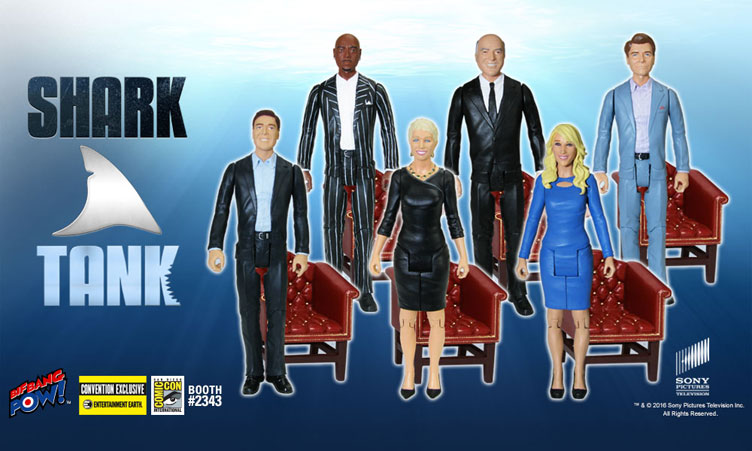 Budding entrepreneurs / collectible toy buffs, get ready to step into the Shark Tank with this new line of 3 3/4 inch action figures based on the popular television series.
Set to make their debut at San Diego Comic-Con 2016, the Shark Tank Action Figures by Bif Bang Pow! come in two separate sets of three figures each, with Kevin O'Leary, Lori Greiner and Robert Herjavec in one set, and Mark Cuban, Daymond John and Barbara Corcoran in the second set. Each pack also comes equipped with chair accessories and a fold out diorama of the actual Shark Tank television studio set, limited to just 1800 units in total. In addition to the action figures, a diverse range of Shark Tank merchandise including drink ware, stationary products and car accessories are also in the works, along with a question-and-answer ball featuring popular Shark catchphrases.
Heading to Comic-Con? Stop by the Entertainment Earth booth #2343 to grab these convention exclusive Shark Tank action figures for your collection. Even if you aren't attending SDCC 2016, you can still pre-order both Shark Tank action figure sets at Entertainment Earth by clicking here or via the buy links below.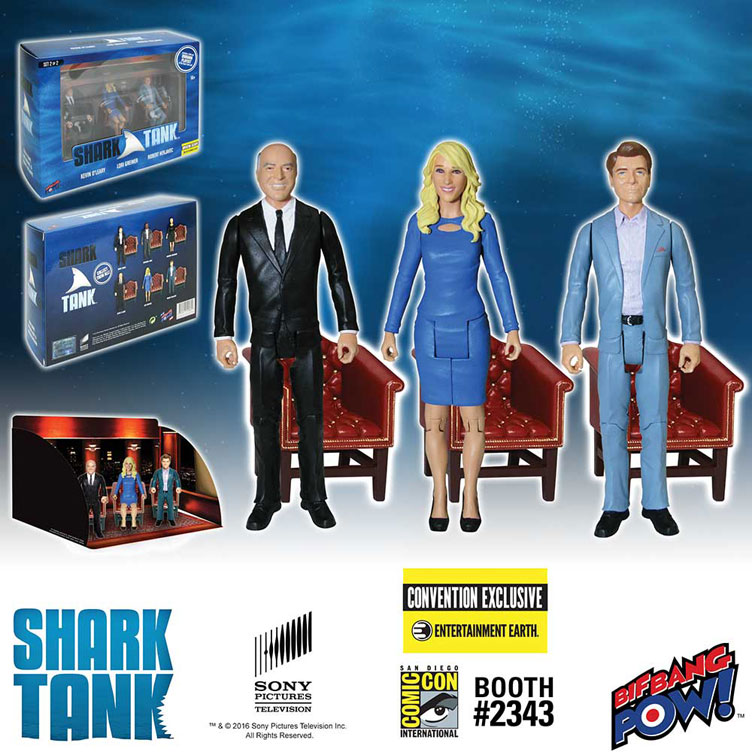 Click here to buy the Shark Tank Action Figure Set (Kevin, Lori & Robert).
---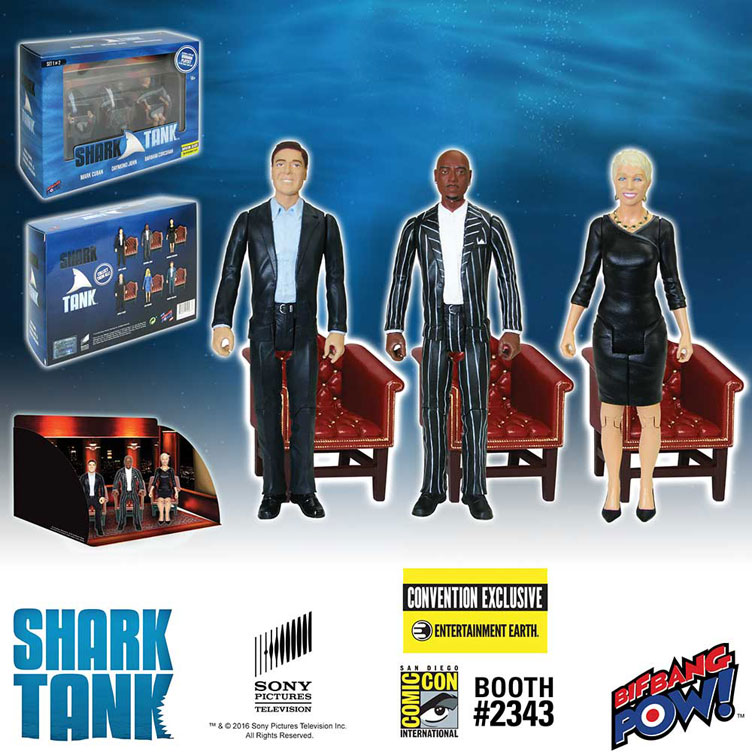 Click here to buy the Shark Tank Action Figure Set (Mark, Daymond & Barbara).