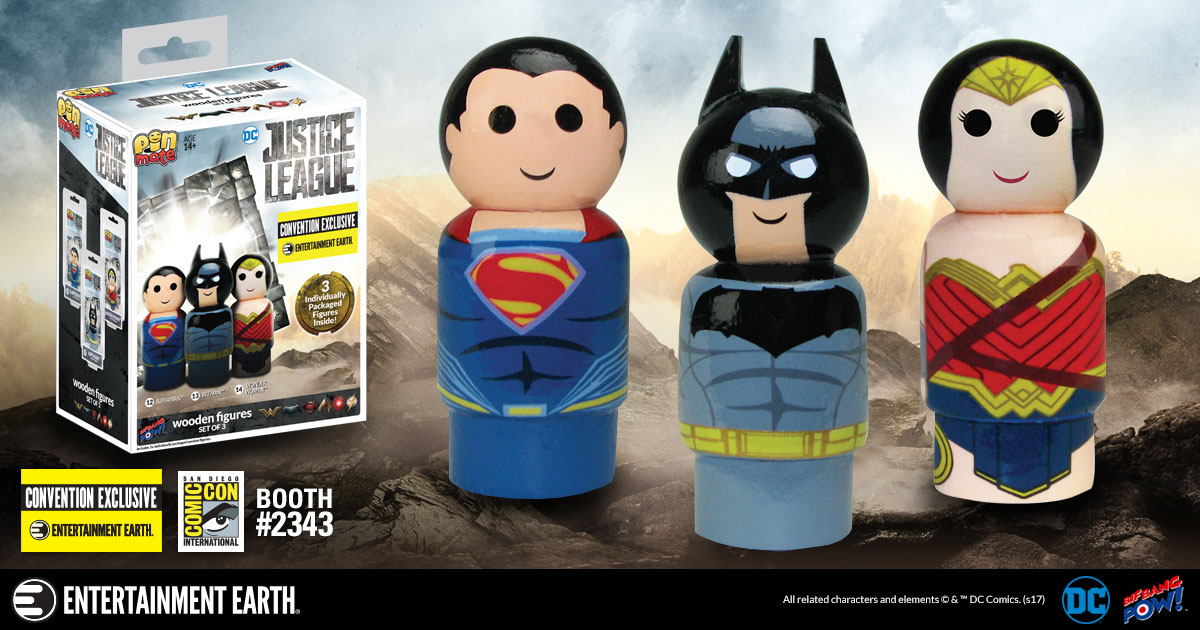 For those who plan on attending San Diego Comic-Con this summer, Bif Bang Pow! and Entertainment Earth are bringing along some retro cool collectibles for convention time with this SDCC 2017 Exclusive Justice League Pin Mate Wooden Figure Set of 3.
Available to convention attendees first, then offered to those who won't be hitting up the show while stock remains, included in the 3-figure set are retro-styled, 2-inch scale wooden figures inspired by the 2017 Justice League film, including Superman, Batman and Wonder Woman.
Checking out Comic-Con? Then head over to booth #2343 to grab yourself a set. Otherwise you can pre-order these Justice League Pin Mate Figures at Entertainment Earth and receive them this summer once the convention concludes.