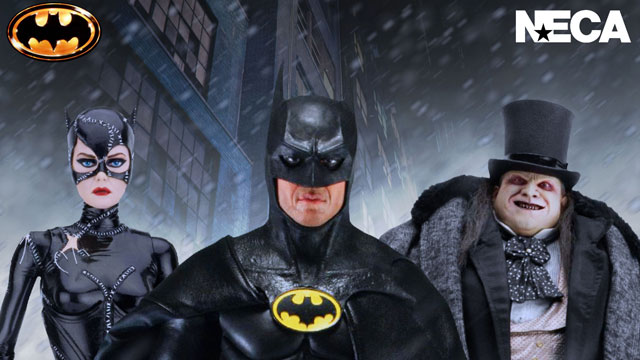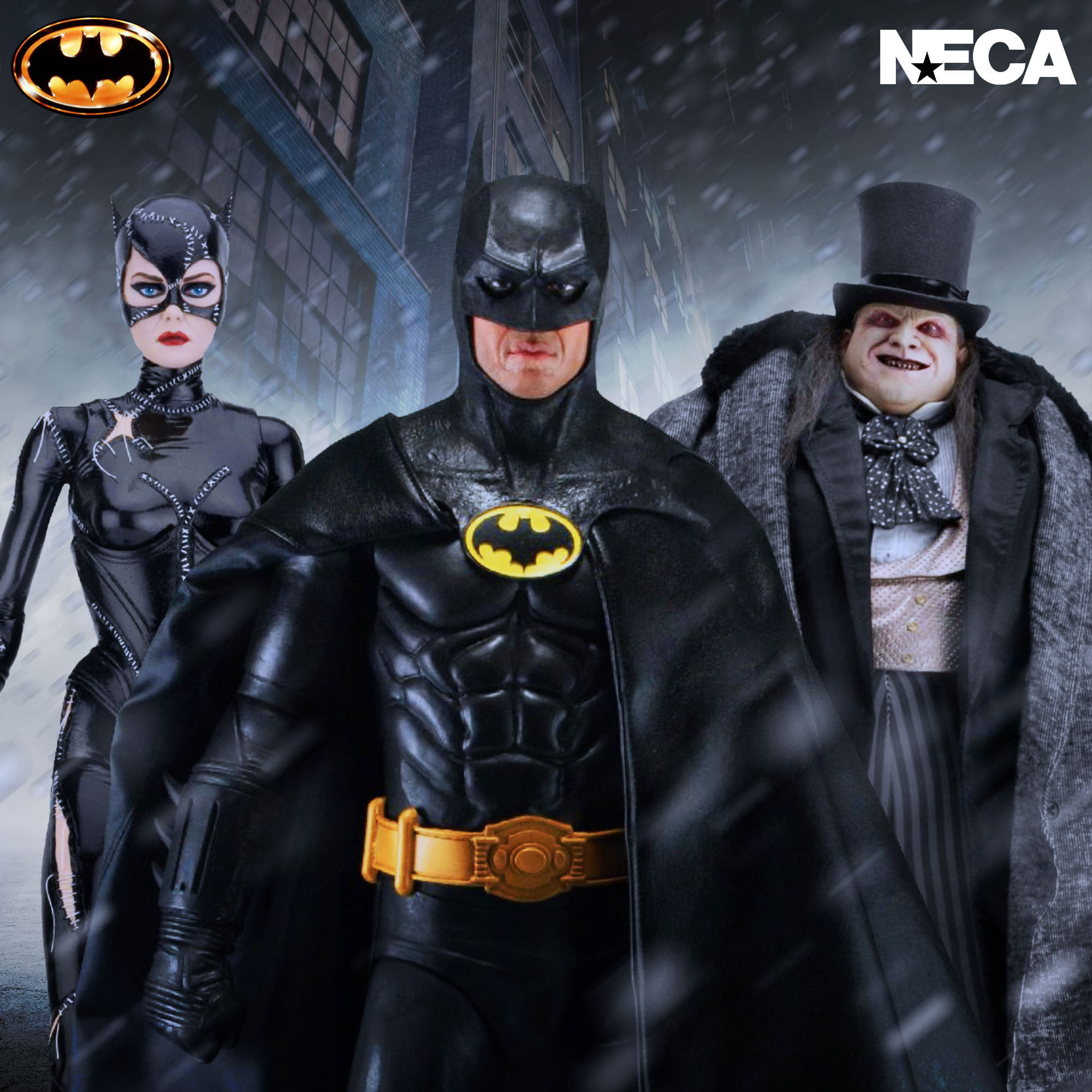 Pre-orders are now up for three new NECA Batman 1/4 Scale Action Figures including Michael Keaton Batman (1989), as well as Mayoral Penguin and Catwoman from Batman Returns.
The 1989 Batman movie figure revisits Michael Keaton's role as the Caped Crusader, standing at 18-inches tall with over 20 points of articulation, plus a utility belt, Batarang, grapple-gun, interchangeable hands, and more. The Catwoman figure is based on Michelle Pfeiffer's role in the 1992 film Batman Returns, standing at nearly 18-inches tall with 30 points of articulation, featuring a movie-authentic sculpt that's detailed down to the loose threads hanging from her homemade costume. Catwoman also comes with two interchangeable heads (one calm; one angry, with synthetic hair escaping from a battle damaged mask) and interchangeable hands, plus a Taser and whip accessories. The Mayoral Penguin figure pays tribute to Danny DeVito's memorable performance as the twisted Oswald Cobblepot in Batman Returns, standing 15-inches tall with synthetic hair and a movie-authentic sculpt. Penguin also comes with a removable fabric coat, removable top hat, "Cobblepot for Mayor" mini-poster, monocle, cigarette in holder, and half-eaten fish accessories.
You can pre-order all three NECA Batman 1/4 Scale Action Figures below.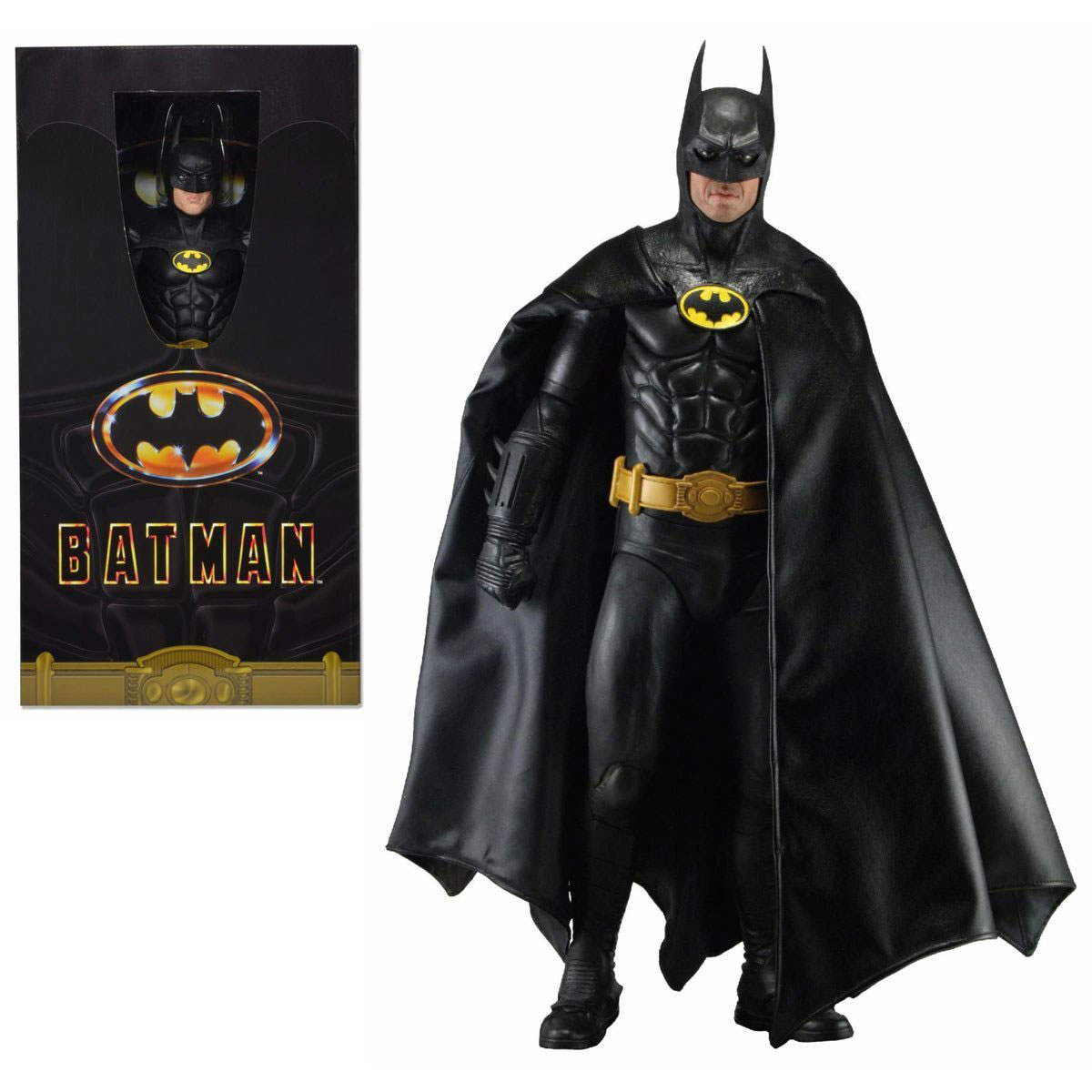 Batman 1989 Michael Keaton 1:4 Scale Action Figure
---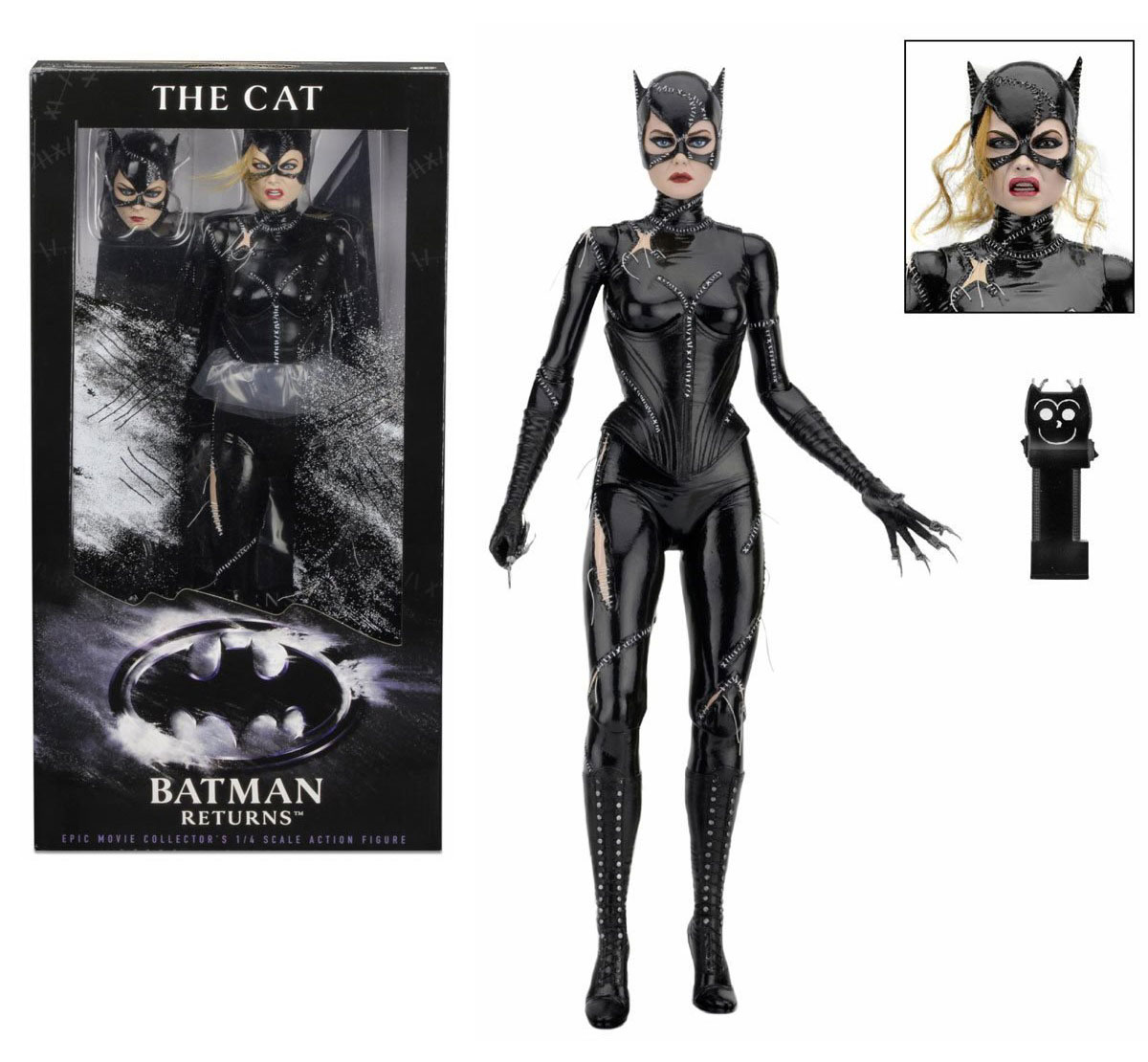 Batman Returns Catwoman 1:4 Scale Action Figure
---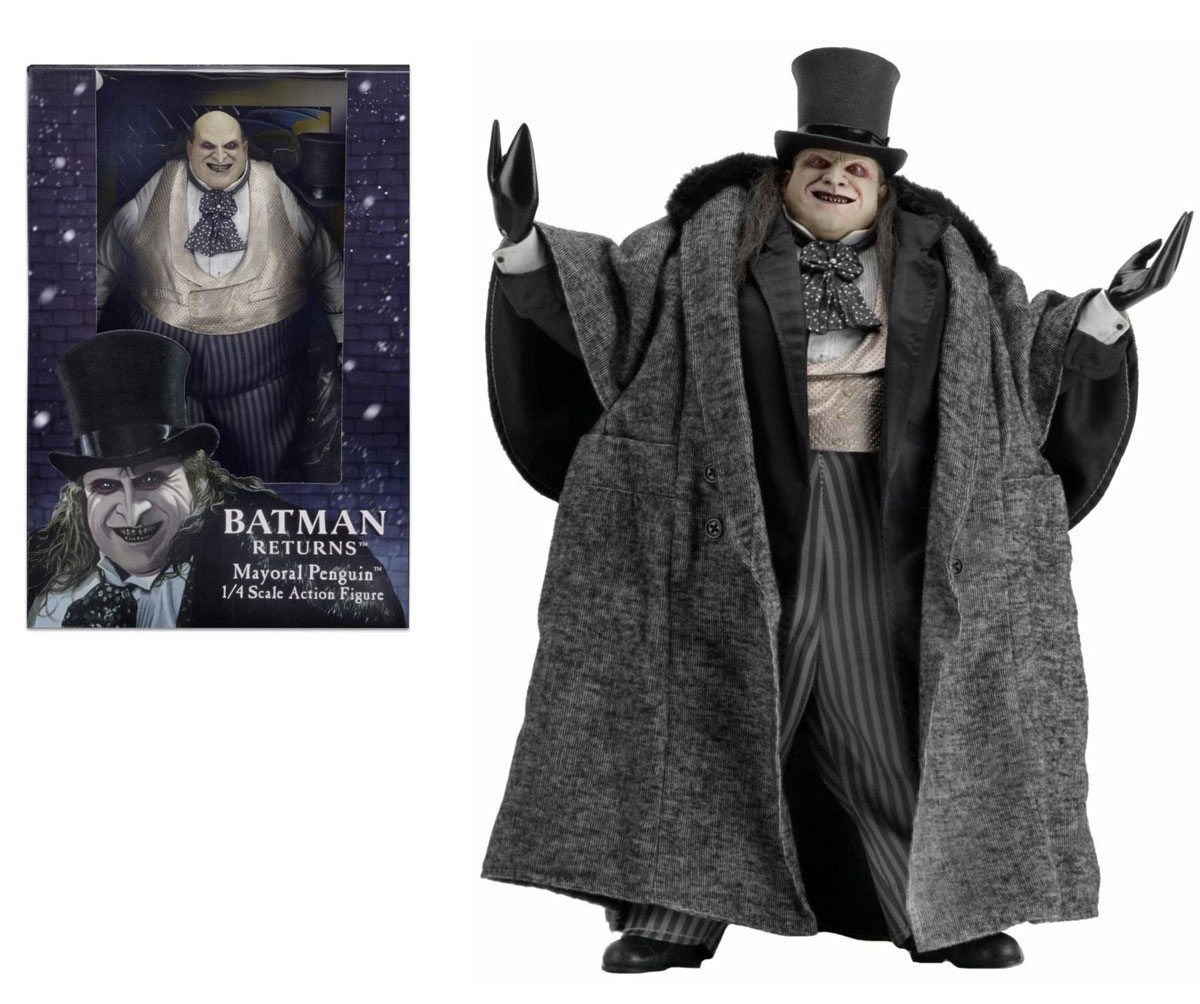 Batman Returns Mayoral Penguin 1:4 Scale Action Figure