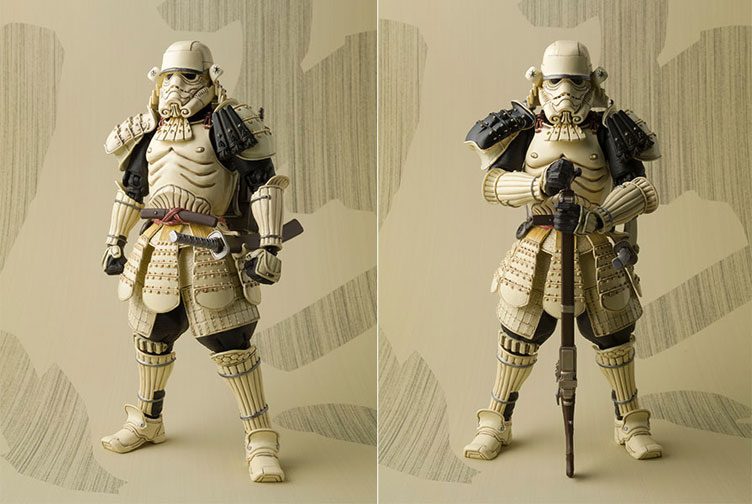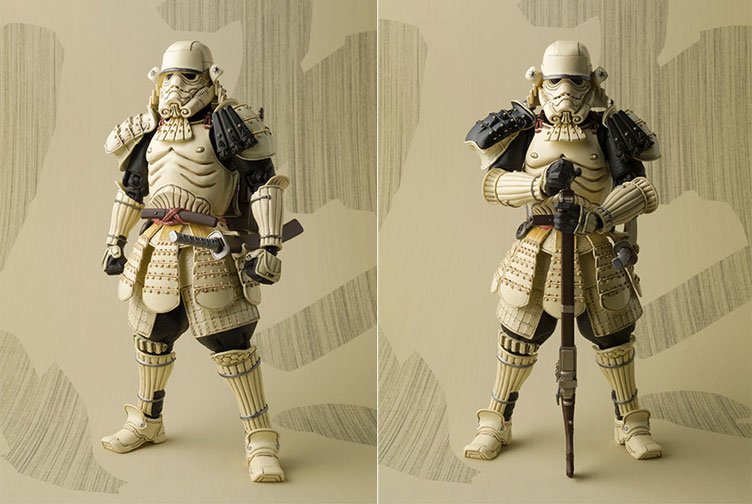 Make room in your Star Wars toy collection for a limited edition Movie Realization collectible by Tamashii Nations with this Samurai Sandtrooper Sergeant/Corporal Action Figure that's now available following San Diego Comic-Con 2016.
Originally an SDCC 2016 exclusive, this 7″ tall Sandtrooper Samurai is an exclusive variant with black shoulder armor, but also equipped with interchangeable white pauldron armor to switch things up. The detailed figure mashes up Star Wars and Samurai cultures on one cool collectible, resulting in one hell of a warrior with sweet looking accessories like blaster rifles, Japanese katana set, rusty-look backpack and three pairs of interchangeable hands.
Didn't get a chance to grab this one at Comic-Con? Here's your second chance. Click here to buy one of these limited edition Samurai Sandtroopers while they're still available.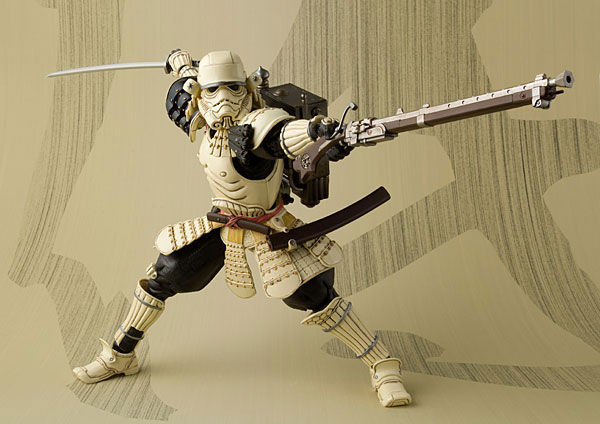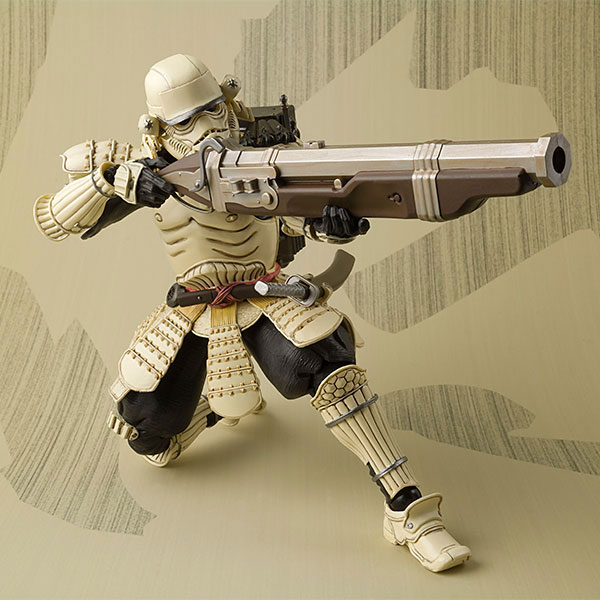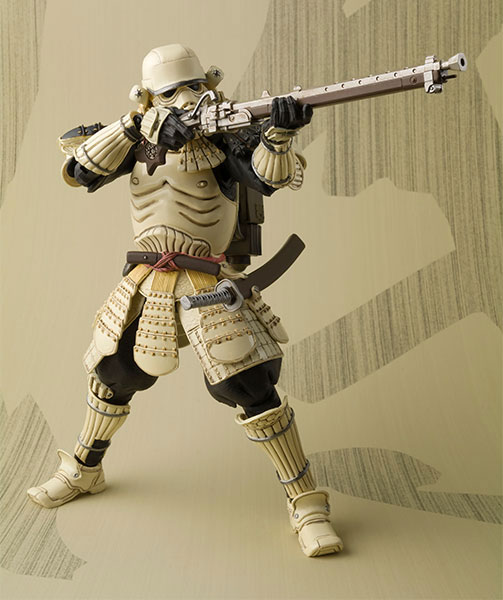 Click here to buy the Star Wars Samurai Sandtrooper Sergeant Figure.