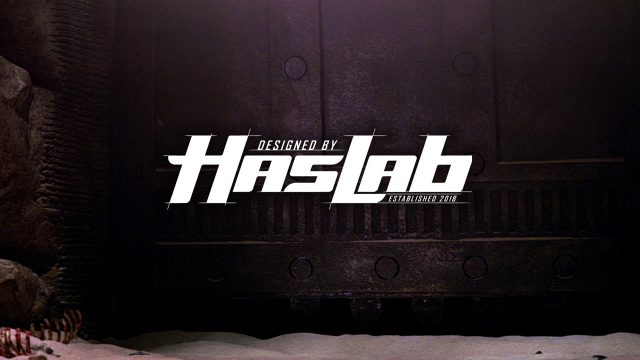 It's been confirmed through StarWars.com that the next big Star Wars themed HasLab crowdfunding project will be The Rancor. Joining The Black Series, The Rancor will follow up on previous HasLab Star Wars projects like Jabba's Sail Barge which launched in 2018 and The Madalorian's Razor Crest which was fully backed for production back in 2020. No official details have been revealed just yet but stay tuned for more info on this latest Star Wars HasLab launch in the coming days. Check out the official press release below.
---
"OH, NO!" THE RANCOR MAY JOIN THE BLACK SERIES VIA HASLAB
THE SIX-INCH SCALE LINE COULD ADD JABBA THE HUTT'S FEARSOME CREATURE IF A FORTHCOMING CROWD-FUNDED CAMPAIGN REACHES ITS GOAL.
The towering hulk of muscle who greeted Luke Skywalker in the shadowy pit beneath Jabba the Hutt's throne room is poised to make a comeback.Although bested by the Jedi in Star Wars: Return of the Jedi, this morning Hasbro announced plans to bring the sharp-toothed beast into the 6-inch scale Star Wars: The Black Series line if the brand's next HasLab crowd-funded campaign reaches its target for production.
"Following the success of the previous two HasLab campaigns for Star Wars: The Vintage Collection, our team is so thrilled to offer fans the first-ever HasLab project from The Black Series – the Rancor!" says Michael Ballog, Hasbro's vice president for the Star Wars brand. "We hope fans of The Black Series line are prepared for this iconic creature to join their 6-inch-scale collections."
In 2018, HasLab launched with Jabba's sail barge, the Khetanna, which set sail with just under 10,000 backers. Then in 2020, HasLab added the Razor Crest from The Mandalorian, generating enough backers for production in just over a day.
Check back on StarWars.com for more details on this exciting new announcement in the weeks ahead, then make like Malakili the rancor keeper to secure your own prized pet.