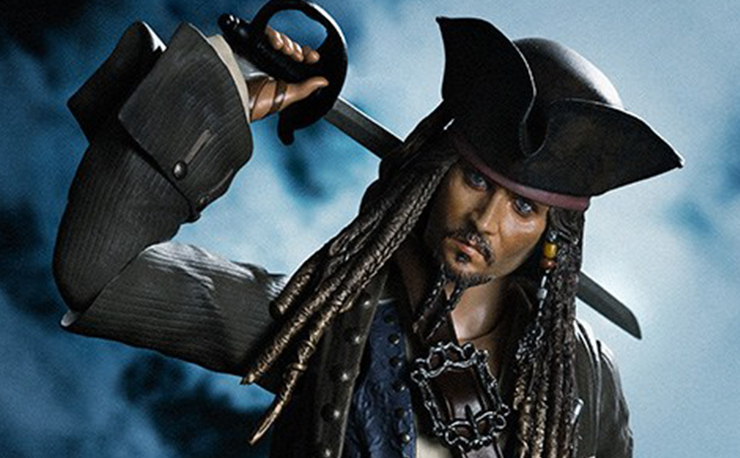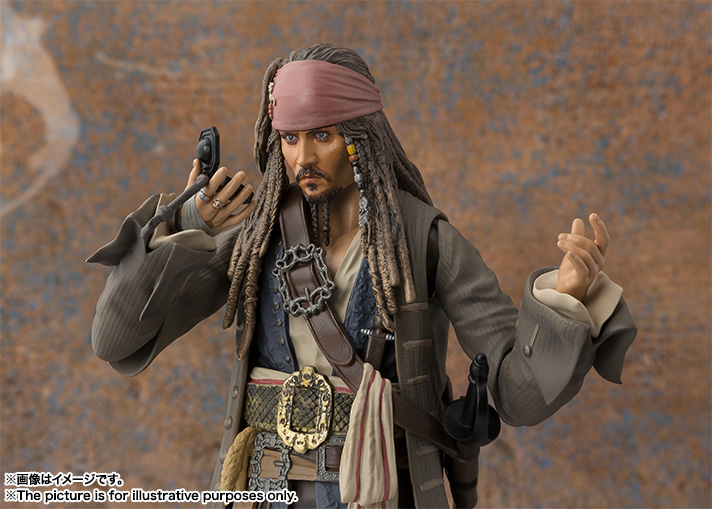 With the latest film in the Pirates of the Caribbean film taking top spot at the box office this weekend, it looks like Jack Sparrow and crew are here to stay for good. If you need even more Pirates collectibles to help hold you over until the inevitable sixth film in the franchise comes out sometime in the future, Bandai is set to release an S.H. Figurarts version of lead character Jack Sparrow to help hold you over until then.
With flamboyant articulation possibilities all throughout the figure that match Johnny Depp's unique and creative take on the pirate, this intricately crafted action figure features a movie-accurate likeness to Depp and comes with several swappable hands so he can hold his many accessories such as sword, compass and, of course, a bottle of rum.
Set to release in July, pre-orders are good to go live soon, so stay tuned to this space for more info and a link any day now. In the meantime, check out the S.H. Figurarts Jack Sparrow action figure below.