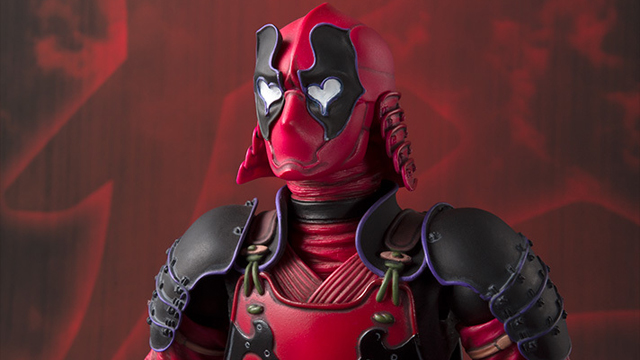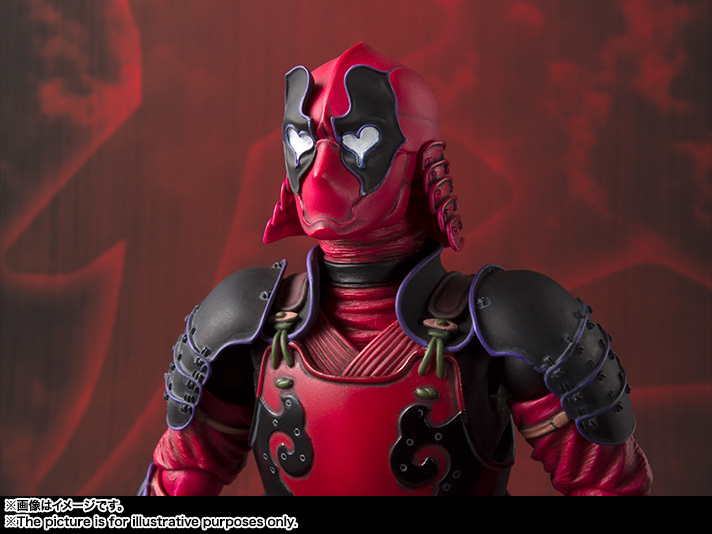 One thing I appreciate about all these new Deadpool toys, which are tied to the upcoming Deadpool 2 opening in theaters, is how diverse they are all. It would be easy to become bored with Deadpool collectibles, because his costume is always depicted pretty much the same. But, this Bandai Meisho Movie Realization Deadpool figure does a nice job of giving us something fresh and different for the character with a samurai spin. This Deadpool action figure is currently available for pre-order at Entertainment Earth and ships in July 2018.
From Entertainment Earth: 
Is Deadpool a samurai? A Japanese take on the Merc with a Mouth superhero from the Marvel Universe. This Deadpool figure is envisioned by the legendary artist, Takayuki Takeya, an expert on transforming popular characters into samurai and ninja. The Marvel Deadpool Meisho Movie Realization Action Figure includes 2x pairs of hands, a pair of swords, a pair of guns, 3x eye options, and 2x gun holsters. Measures about 7 1/10-inches tall.