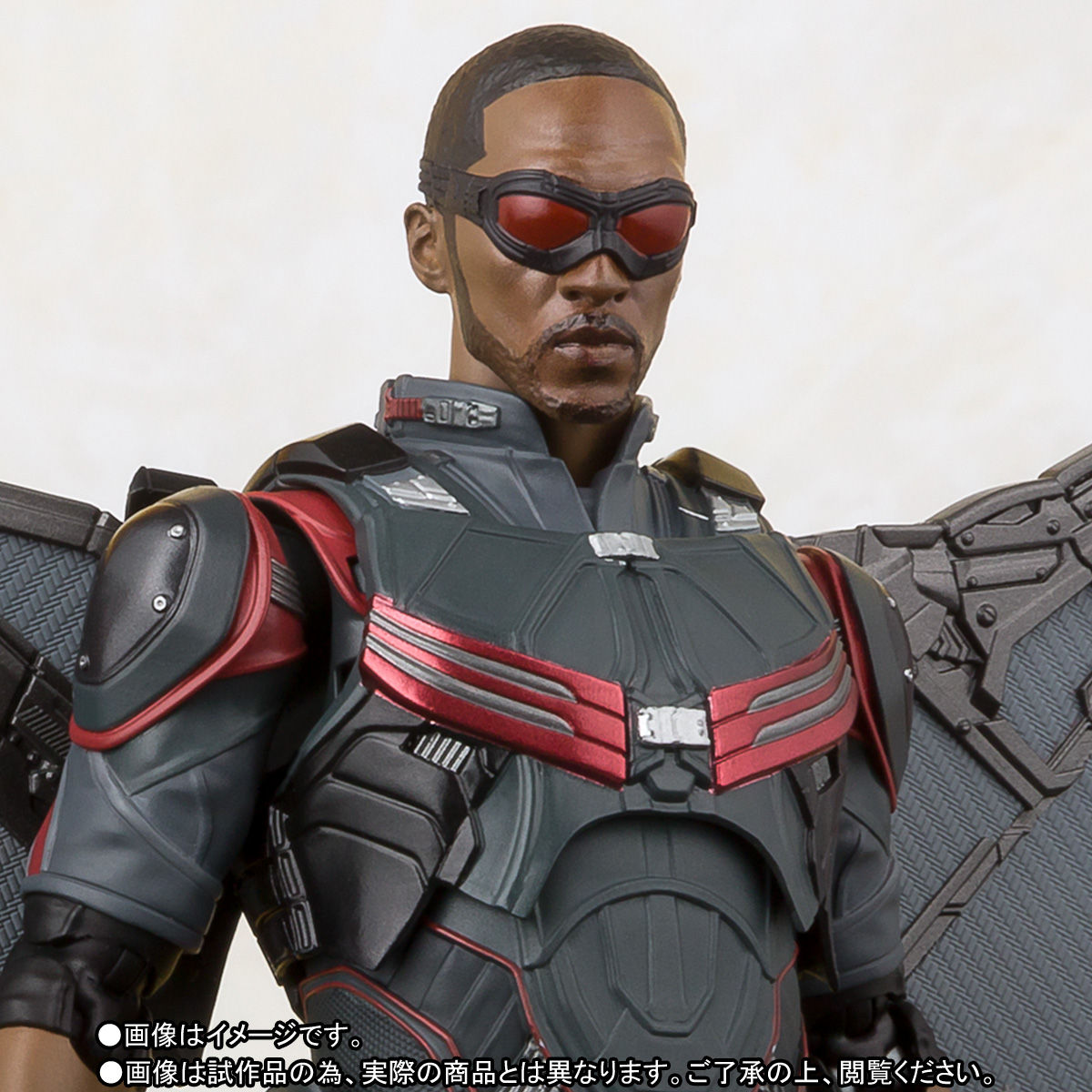 Avengers: Infinity War changed everything for the Marvel Cinematic Universe. Falcon is definitely one of the characters that will never be the same after the events of the film (No Spoilers). SH Figuarts continues to add to its impressive roster of Marvel figures with this Falcon action figure. If you are going to make a Falcon…you have to nail his wings. The detachable wing gears do an excellent job of capturing what makes this character so dynamic. The SH Figuarts Falcon ships from Entertainment Earth February 2019.
From Entertainment Earth: 
Tamashii Nations is adding the Avengers: Infinity War Falcon to the SH Figuarts series! The Avengers: Infinity War Falcon SH Figuarts Action Figure seamlessly transforms into flying mode and by using the detachable wing gears included. Includes 2x optional pair of hands, joint parts for Tamashii Stage, optional backpack for wings, an optional head, pair of holographic wings, and 2x exclusive weapons. Measures about 5 9/10-inches tall.