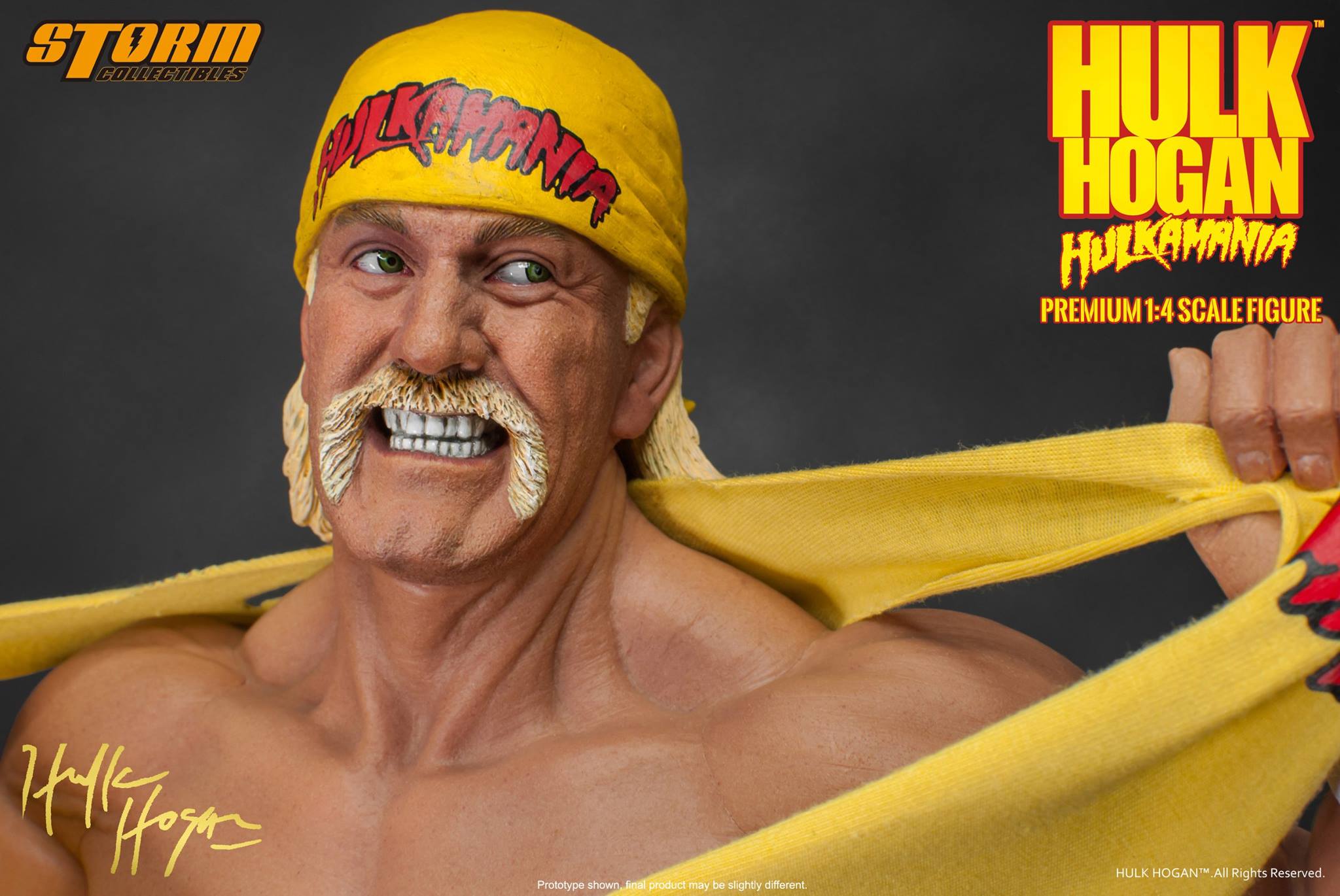 With Wrestlemania looming on the horizon, rumors of wrestling megastar Hulk Hogan making a return to the WWE for the event are ramping up. Nostalgia is at an all-time high and it's no different in the world of professional wrestling, so get back on board the Hulkamania hype train Brother with these era-defining figures from Storm Collectibles.
Traveling way back to the '80s when Hulkamania was truly at its peak madness, this 19" statue is exceptionally detailed and hand painted and sculpted to reflect that time in wrestling when everyone was talking about the Hulkster. This PVC and vinyl statue is available for pre-order now and expected to ship in April, and depicts Hogan in his iconic pose of ripping his top off, while his knee pads, trunks and even his shirt are all made of fabric.
Going through the eras of Hulkamania, his tenure in WCW as the leader of the nWo will always be either a reviled or loved memory of Hogan, but it will never be forgotten. Jump on the recent bandwagon of celebrities repping the New World Order by grabbing this Hollywood Hogan action figure right now. This sixth scale figure stands 13" tall and comes with two head sculpts, seven interchangeable hands and a flurry of accessories such as his trademark boa, belt and sunglasses. Pre-order now to have it in your hands as soon as this summer.
Finally, his return to WWE is commemorated with his latest Hulkamania look in an alternate sixth scale figure (complete with wild looking red and yellow tie-dyed wrestling gear). Get this detailed and fully articulated figure that comes with several swappable hands, an alternate head sculpt, as well as shirts, glasses and bandanas in both yellow and red colorways. Expect this to arrive this month if you pre-order now.
Hyped up for Wrestlemania? Check out all three Hulk Hogan Figures by Storm Collectibles below.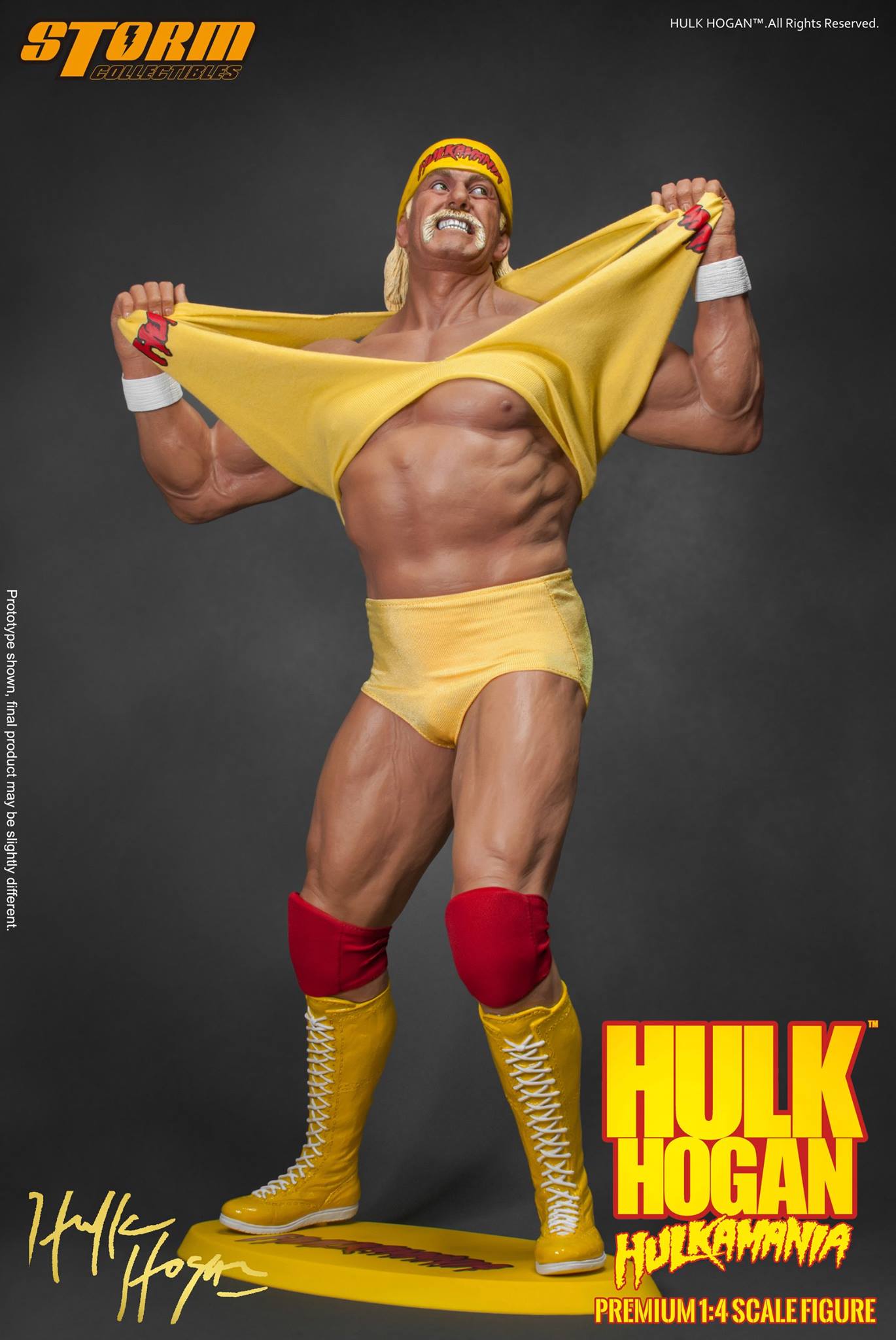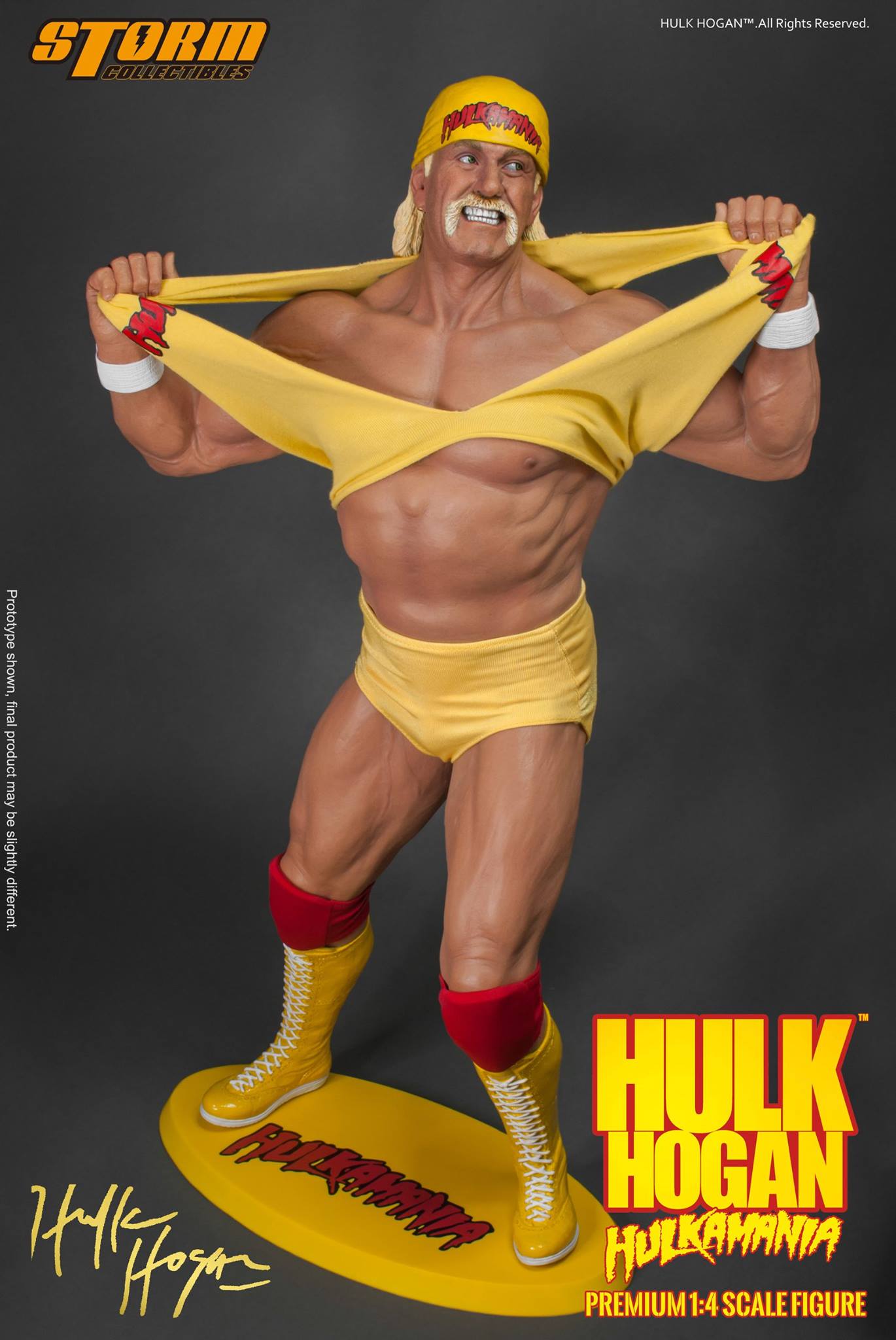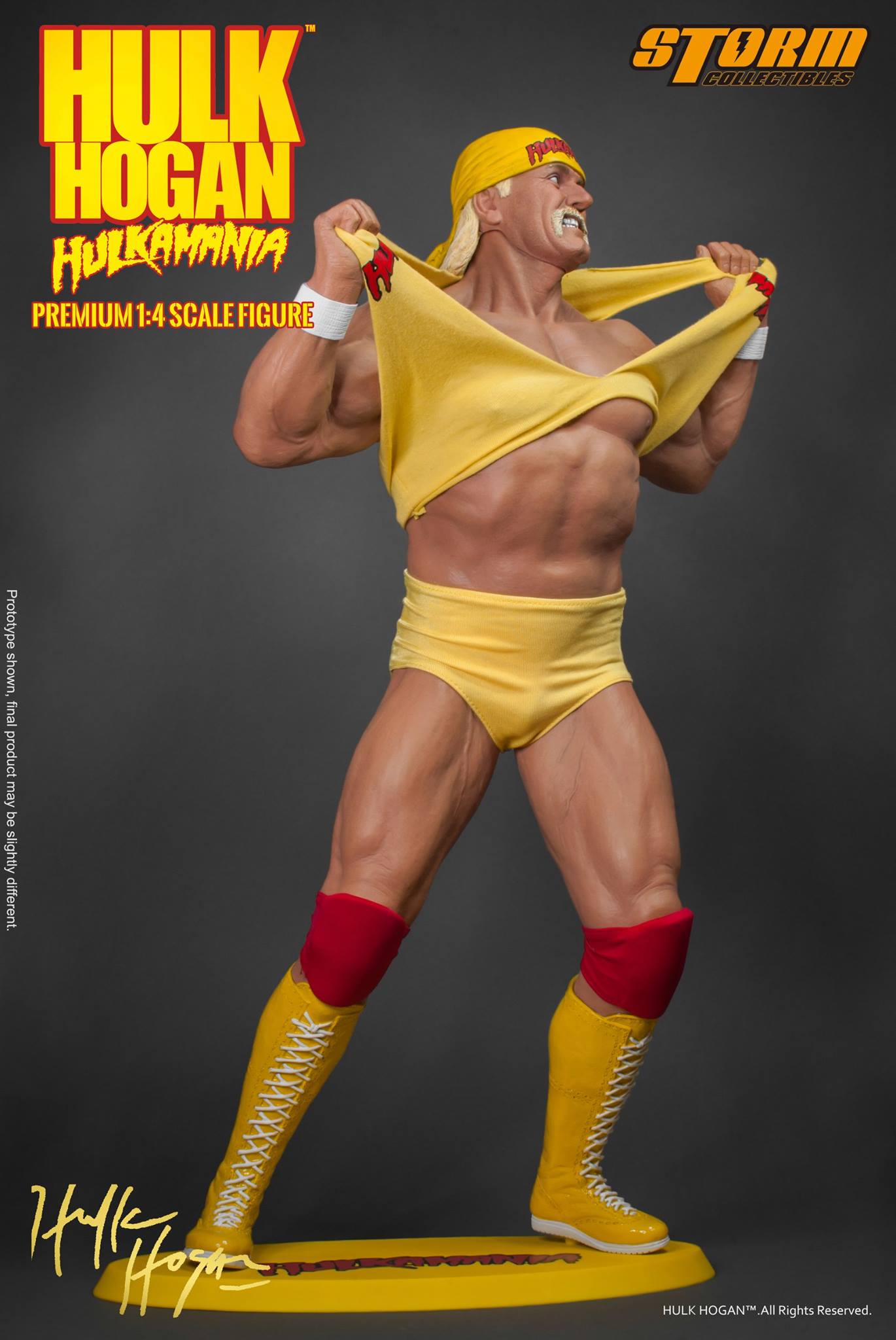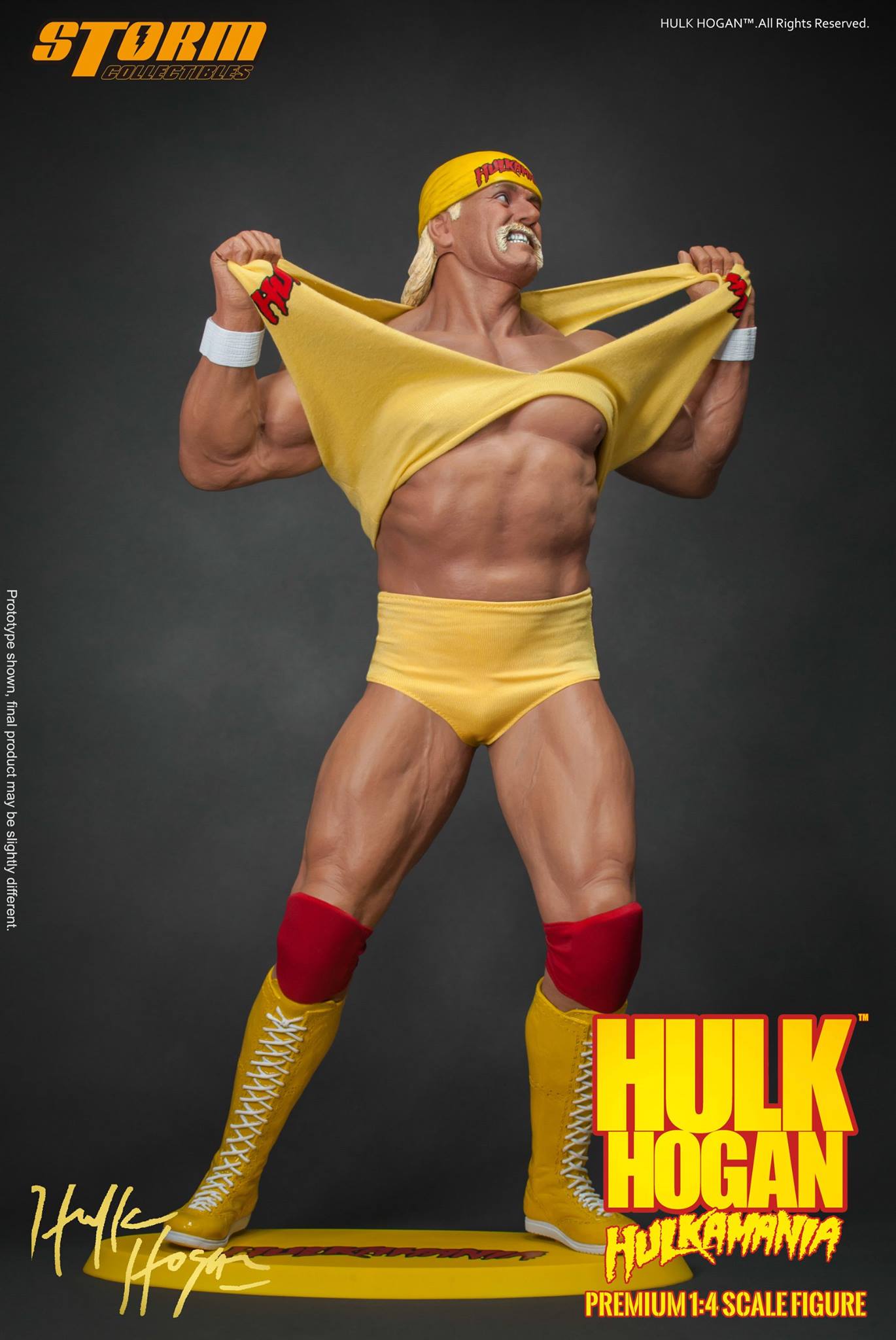 Hulk Hogan Hulkamania 1:4 Scale Premium Statue – BUY NOW
---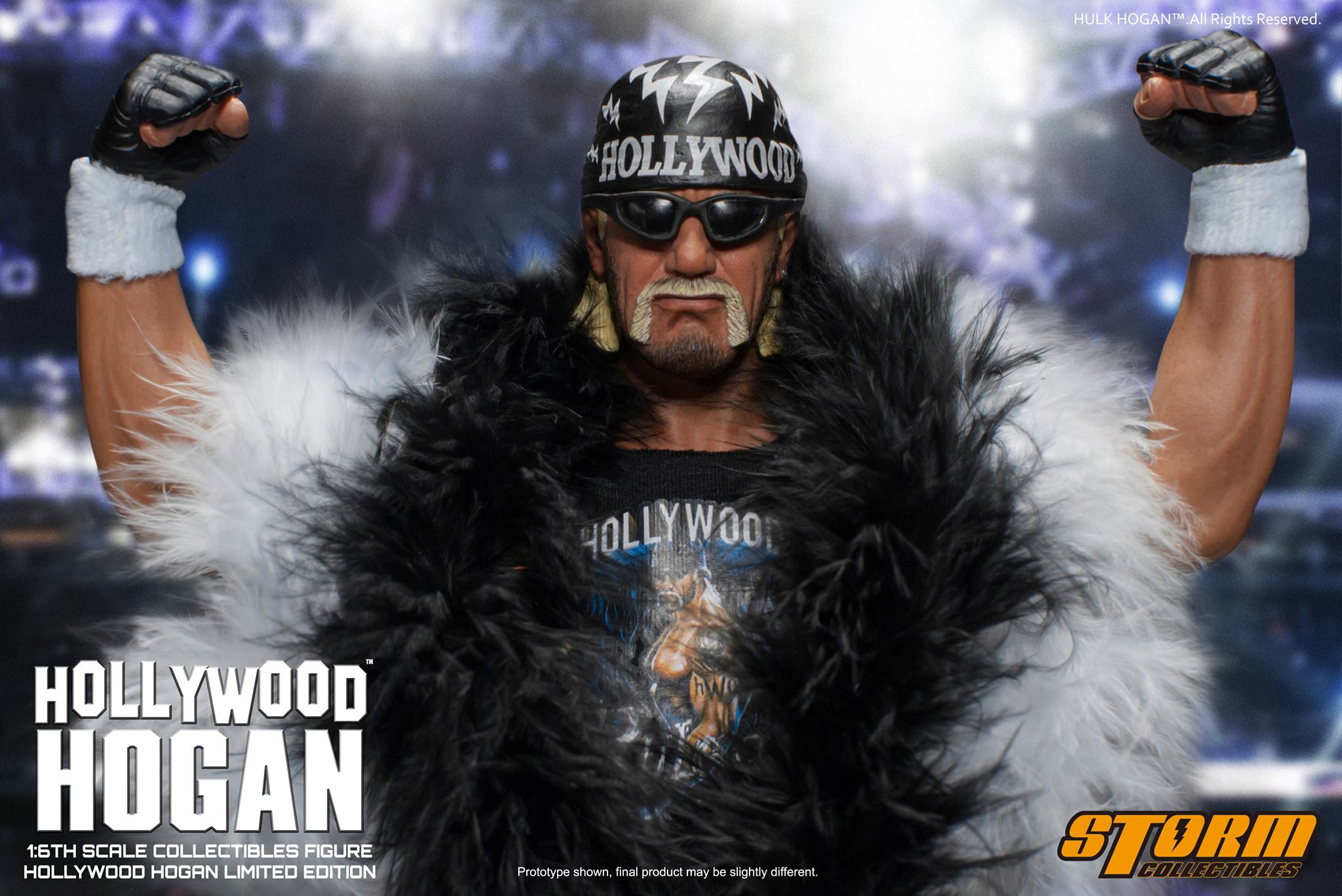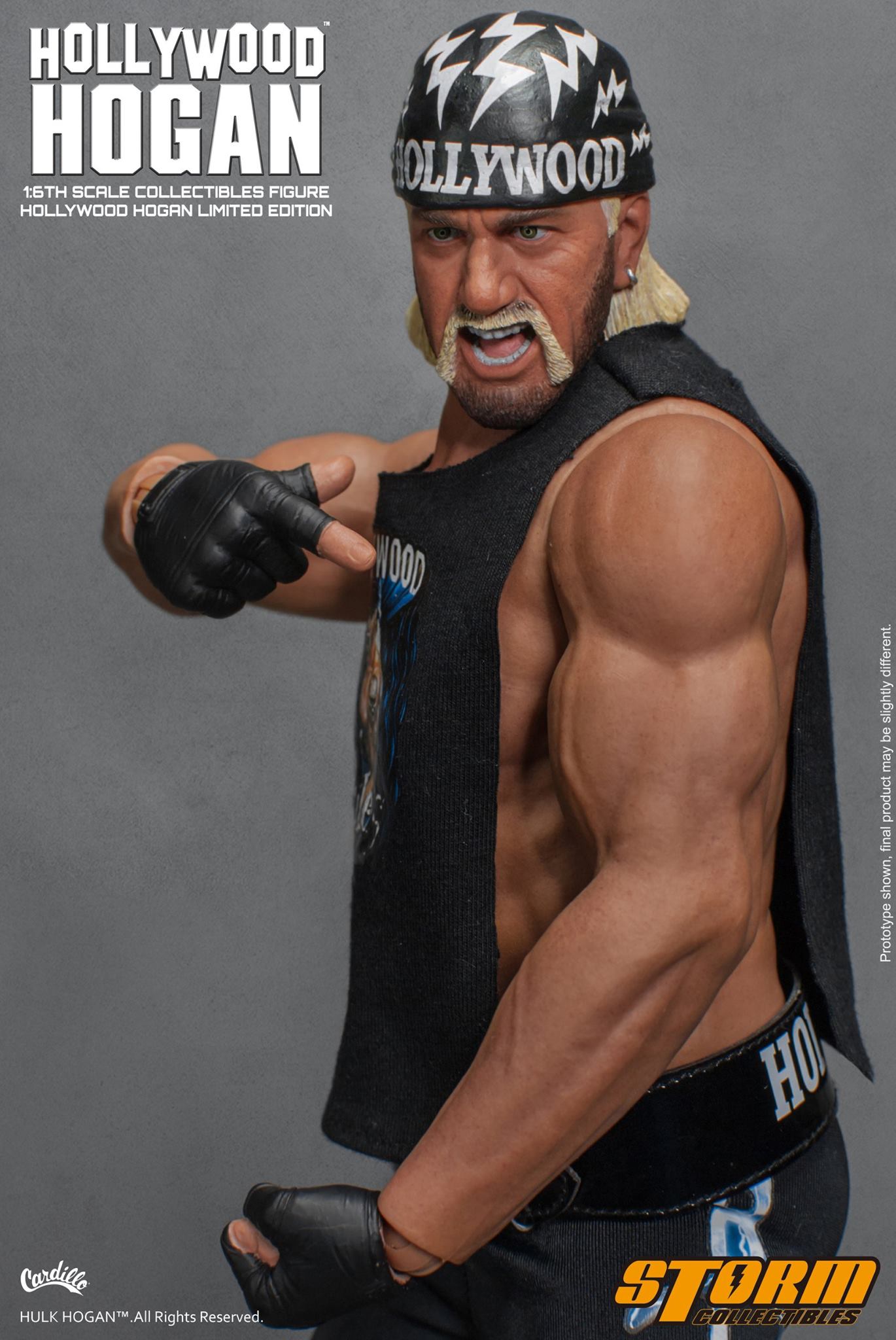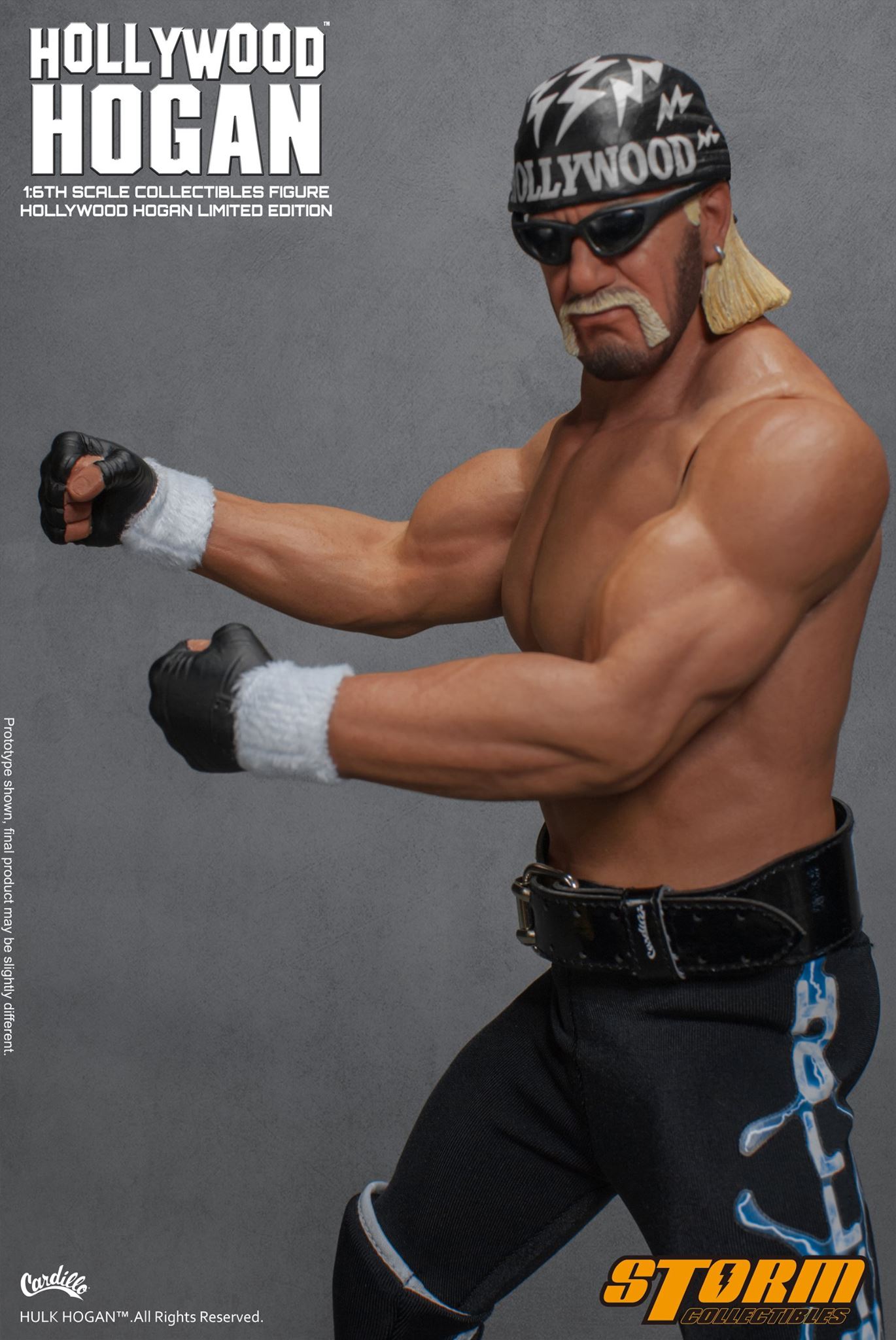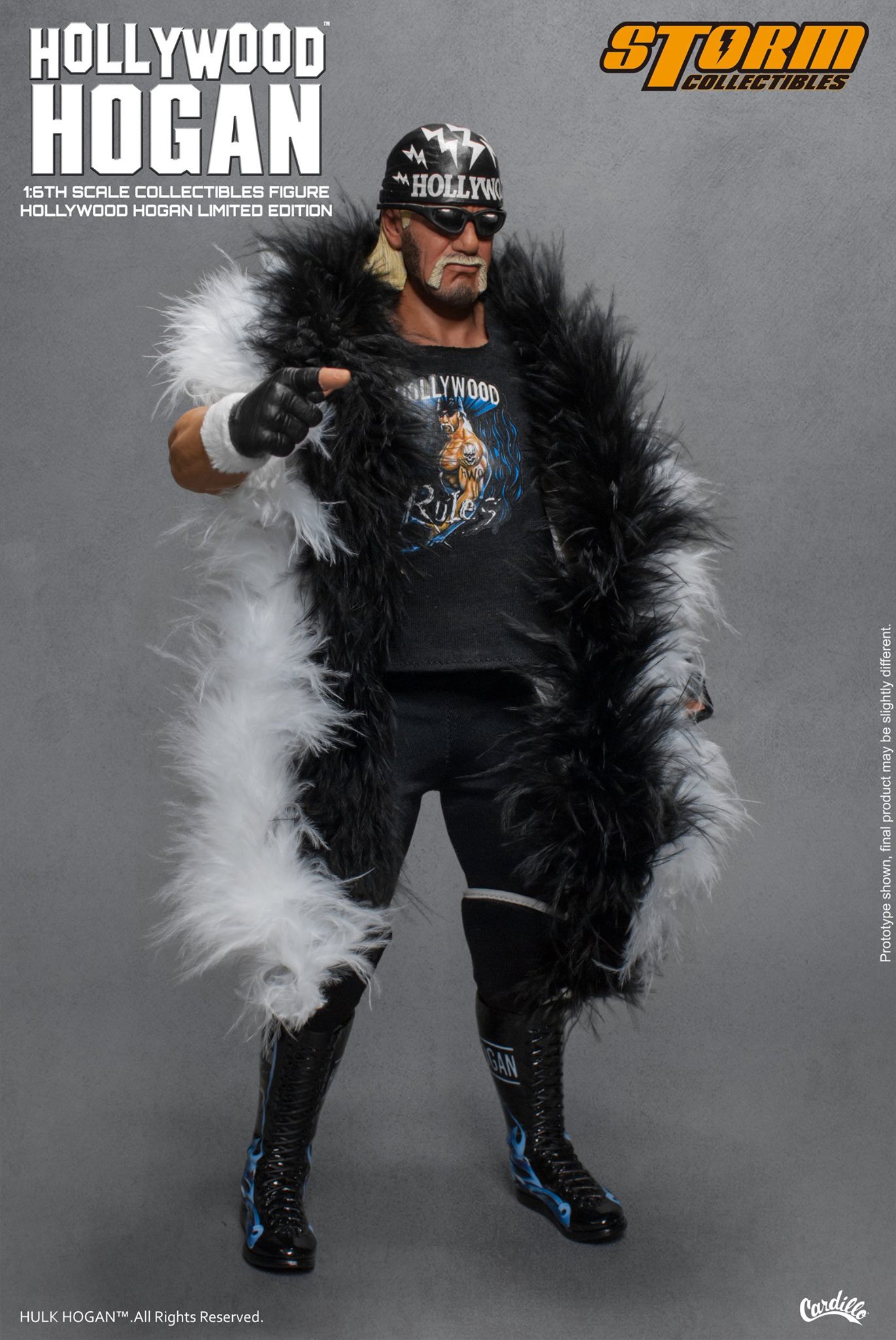 Hulk Hogan Hollywood Hogan 1:6 Scale Figure – BUY NOW
---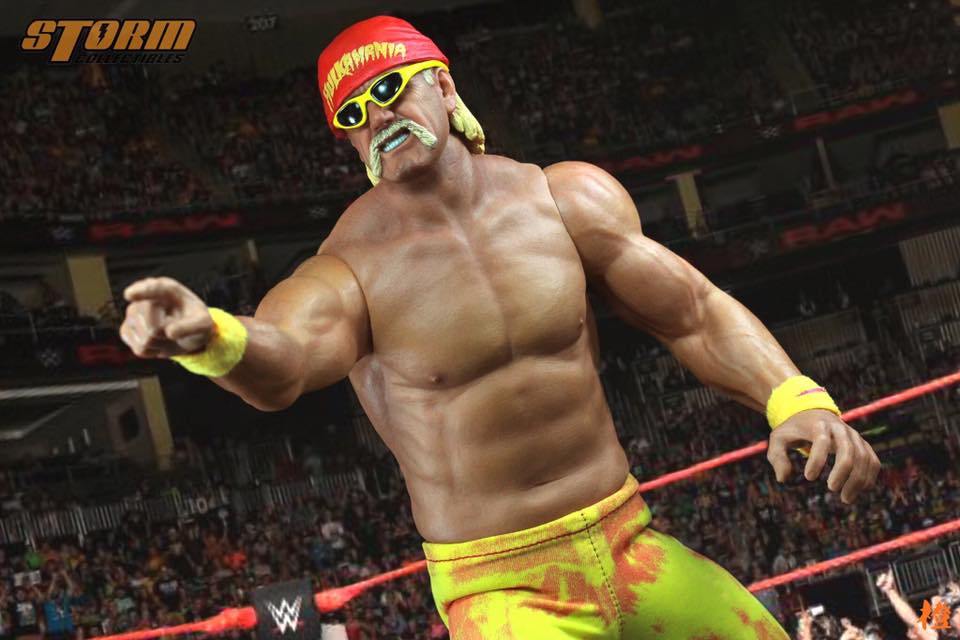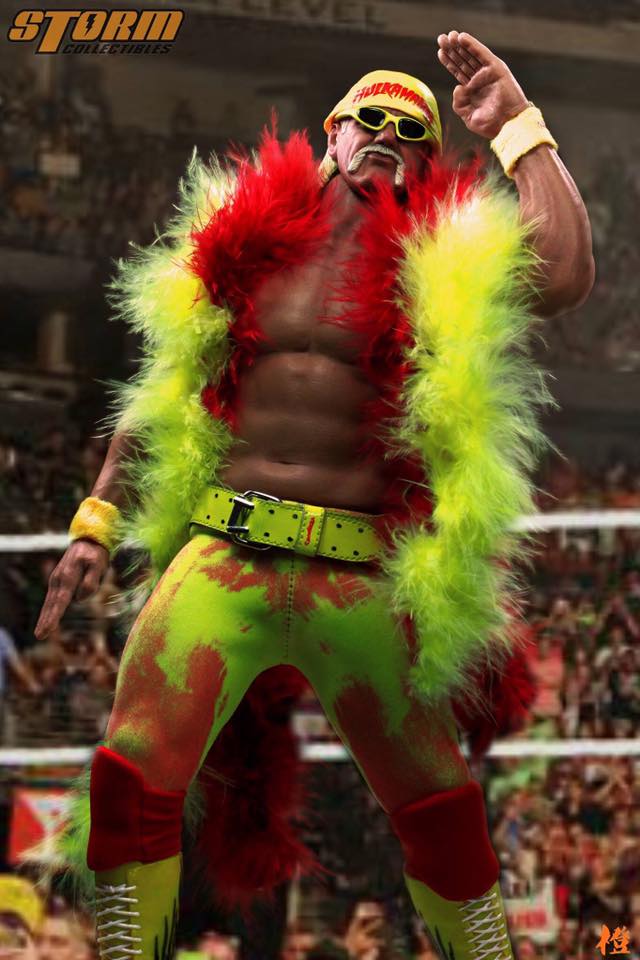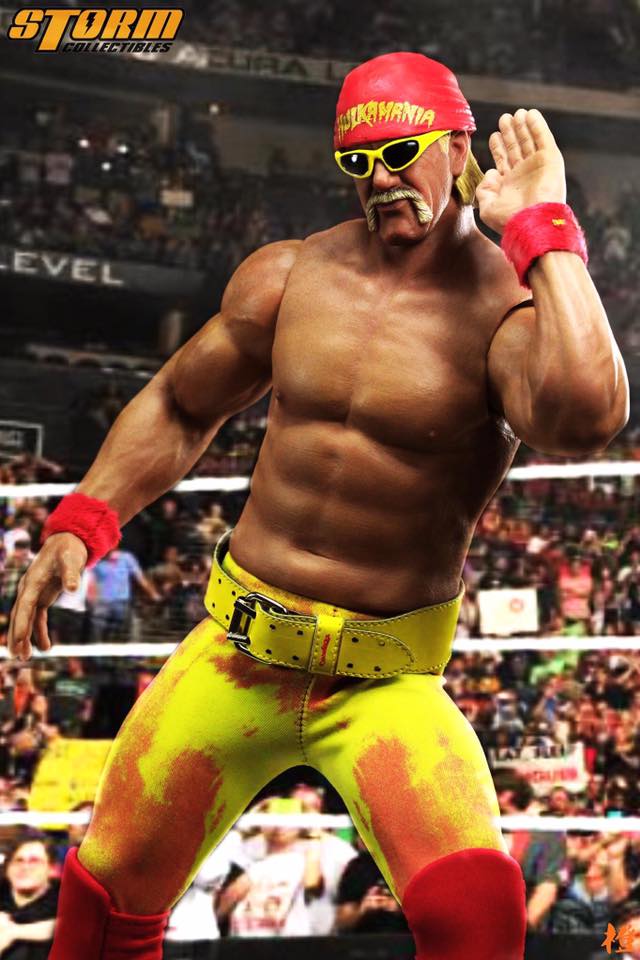 Hulk Hogan Hulkamania Hogan 1:6 Scale Figure – BUY NOW