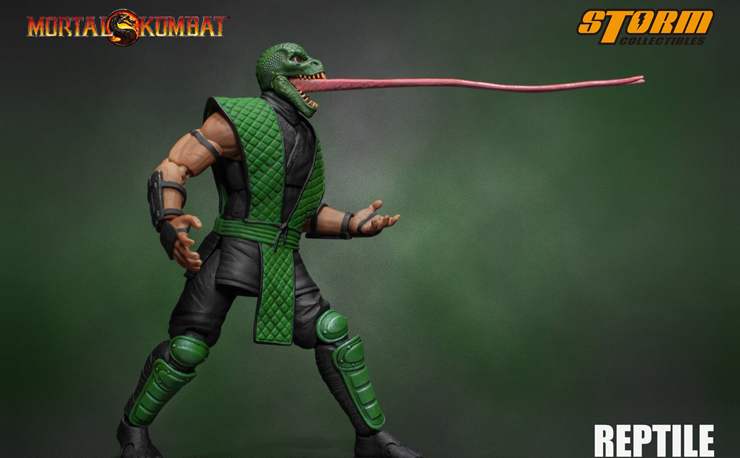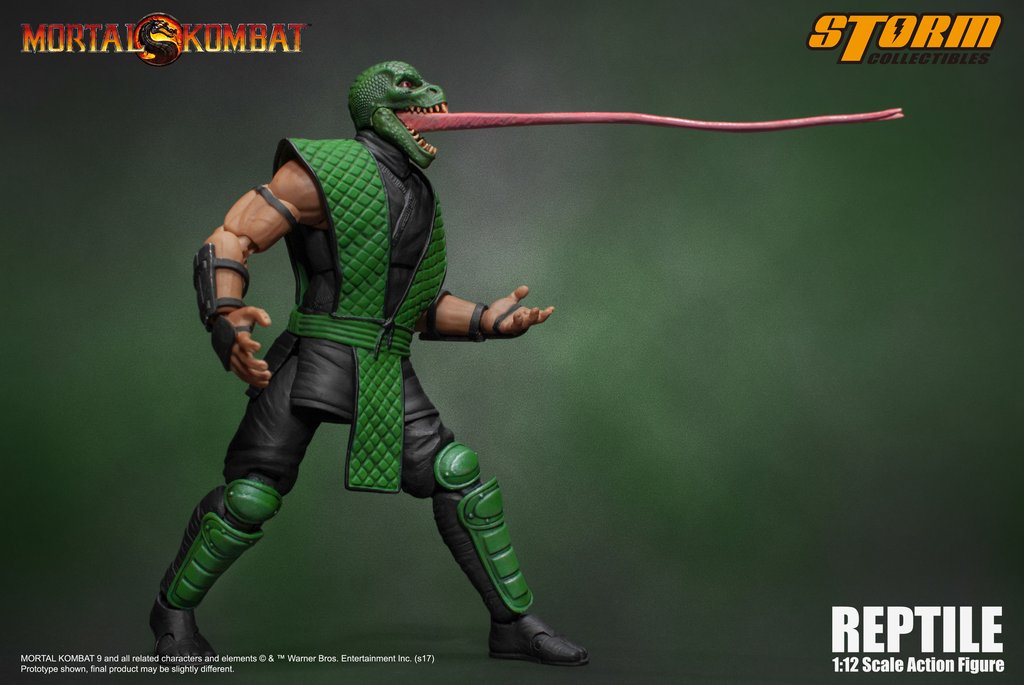 If you're a fan of all the brutal fatalities and other good stuff that comes out of the Mortal Kombat video game franchise, just a heads up that the Reptile 1:12 Scale Action Figure by Storm Collectibles is now in-stock and available to buy at Entertainment Earth.
Joining the rest of Storm's Mortal Kombat action figure line which includes Sub-Zero, Scorpion, Shao Kahn and Noob Saibot, this Reptile figure features 2 interchangeable masks, 8 interchangeable palms, an interchangeable Reptile head sculpt, 2 acid liquid effects, a Force Ball effect, and an incredibly long Reptile tongue to lash his opponents with. If you're looking to add this Reptile action figure to your collection, here's your chance, but move quick because this one's sure to disappear faster than you can say "Finish Him!"
The Mortal Kombat Reptile 1:12 Scale Action Figure is available to buy here.