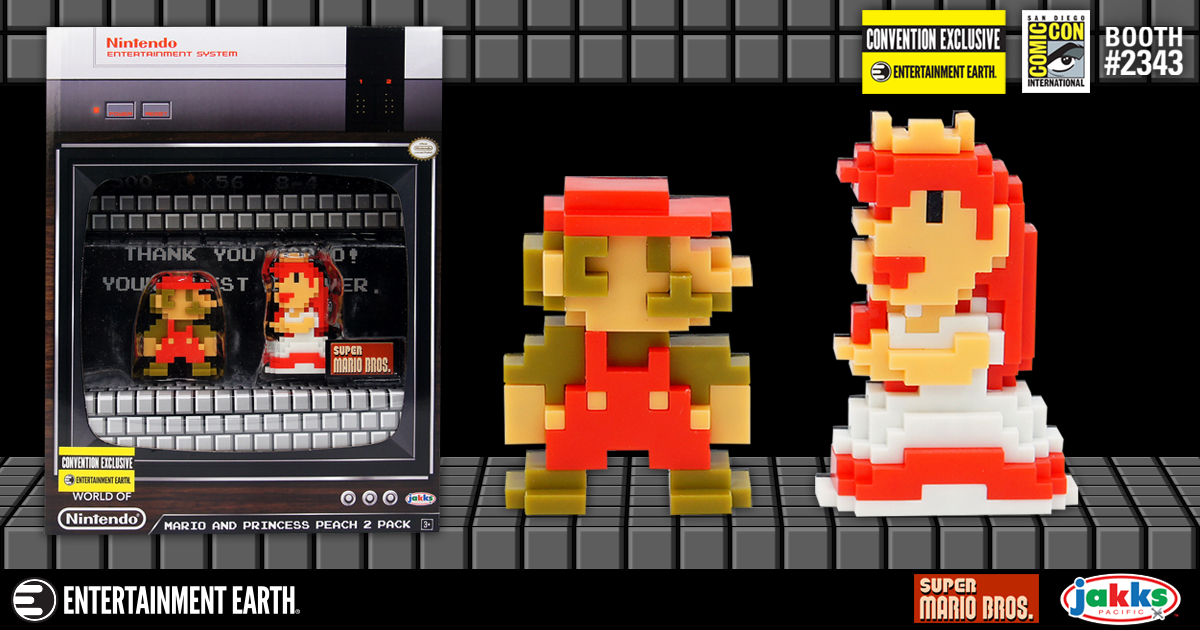 There are certain things that will forever endure the test of time and when it comes to the world of gaming, Mario and his best girl, Peach are among those. And no matter how realistic video games become in the future, true video game fans will always have a soft spot for 8-bit gaming in their hearts. Jakks Pacific has taken that love for Mario and 8-bit gaming and jumped back in time to present an amazing pair of figures based on the original Super Mario Bros. game.
This Convention Exclusive 2-pack features 8-bit versions of Mario and Peach as they originally appeared in the first Mario game, and both these pixel-perfect mini-figs stand at about 2 ½" tall. As an added bonus, these figs come in one of the best boxes we've ever seen: a package that features a retro TV and an original Nintendo Entertainment System. We honestly couldn't think of anything cooler than that.
First being sold at the San Diego Comic-Con in July, you can pre-order it now over at Entertainment Earth if you can't make SDCC and hope that there are extras you can get your hands on come August.