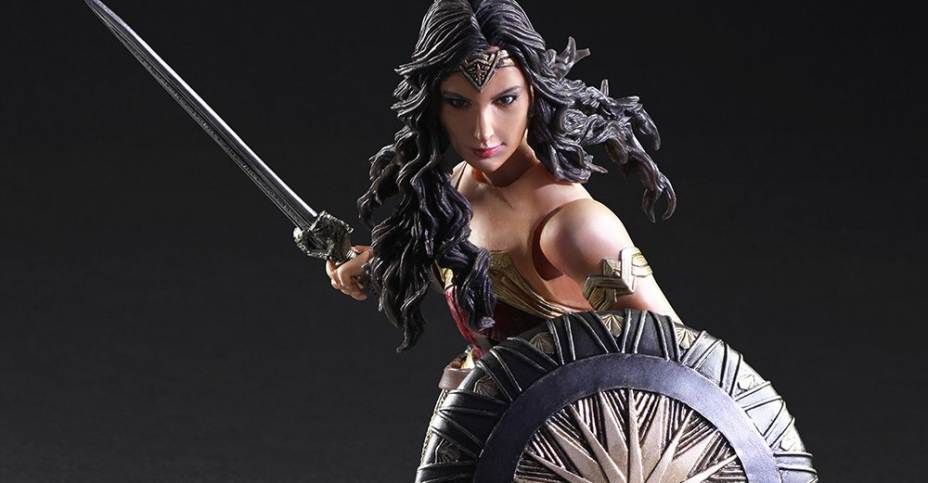 The world is still buzzing about the incredible Wonder Woman film that hit theaters last week and if the tracking box office numbers are any indication, the hype isn't going anywhere. With the character at the forefront of everything related to superheroes, and pop culture in general, even more collectibles are on their way. We've been eagerly waiting to see Square-Enix's take on this version of Wonder Woman, and it's finally arrived with the unveiling of their Play Arts version of the Amazonian warrior.
Standing at 10" tall and featuring multiple points of articulation so you can pose the figure based on scenes from the film, this Play Arts figure also comes armed with her shield, Lasso of Truth and God Killer sword, as well as with multiple interchangeable hands so she can properly hold her impressive arsenal.
Scheduled for release in Japan this September, stay tuned to AFD for more info on when it'll be available for pre-order Stateside.
Update: The Wonder Woman Play Arts Kai Action Figure by Square-Enix is now available for pre-order at Entertainment Earth with arrival expected for October 2017.