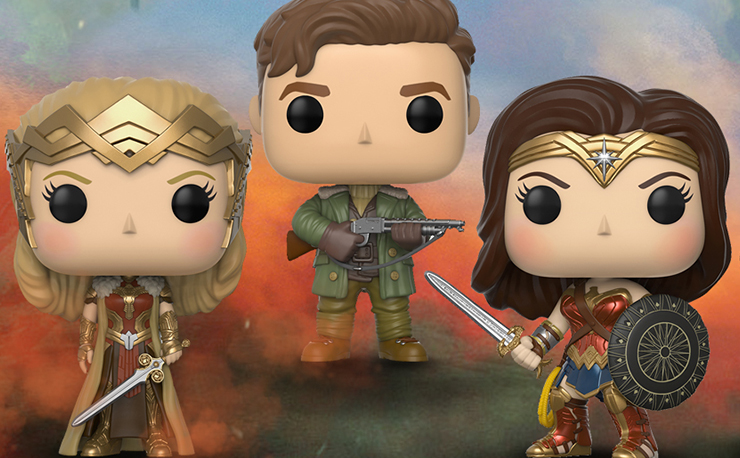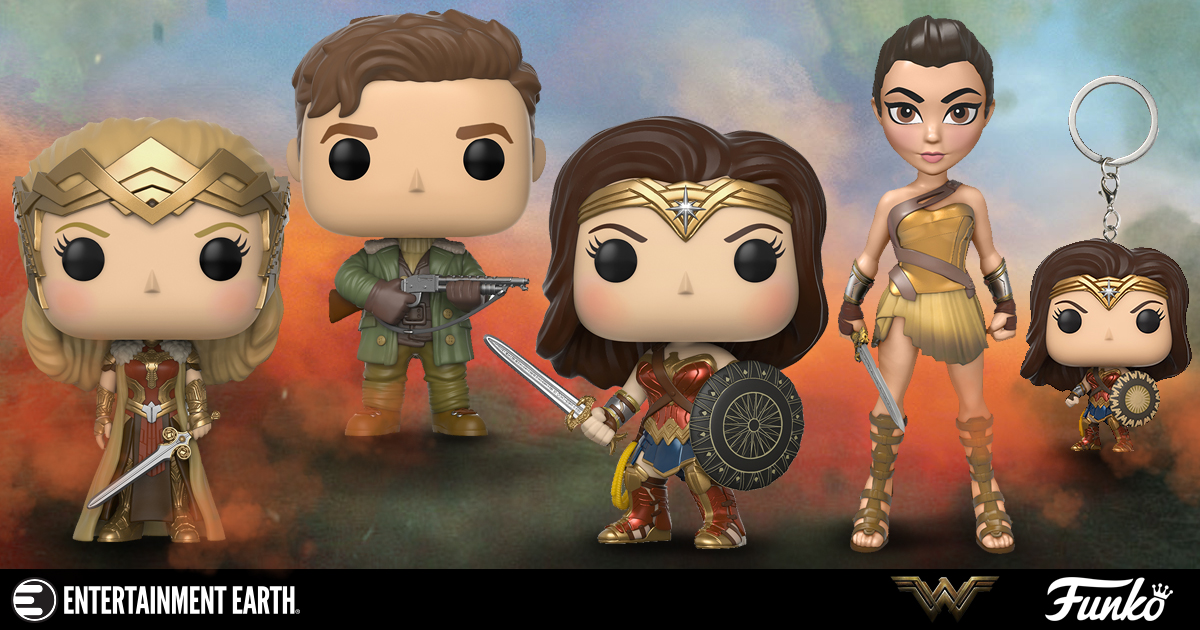 With the final trailer ready to debut any time now, hype for the Wonder Woman movie is really starting to pick up. Naturally, Funko is on board the hype train with a full range of POP!s coming this April.
Featuring a brand new POP! of the lead character for collectors to place beside the Batman V Superman: Dawn of Justice POP! that was released last year, this vinyl figure features a battle ready Wonder Woman complete with sword and shield and poised to defend both Themyscira and Earth.
Also featured is Chris Pine's Steve Trevor character and an awesome POP! of Wonder Woman's mother, Hippolyta, wearing her battle armor and holding her sword, ready to defend her fellow Amazons. And for all you Rock Candy fans, there's an Amazonian Diana vinyl collectible to grab, or if you want to take Wonder Woman with you everywhere, you can snag the tiny Funko POP! keychain while you're at it.
Pre-order any or all of these below at Entertainment Earth ahead of the movie's release, and hop aboard the Wonder Woman hype train or just get the heck out of the way.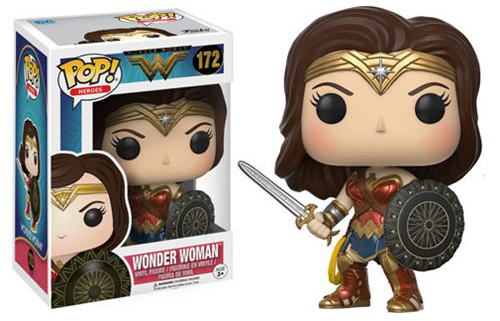 Wonder Woman Movie POP! Vinyl Figure – Buy Now
---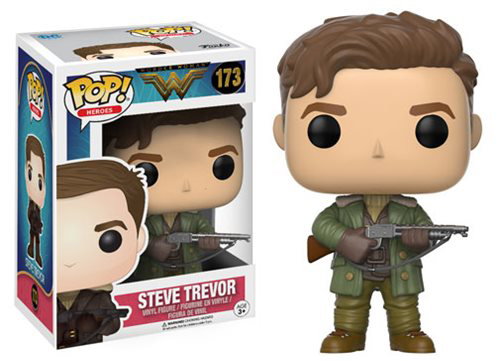 Wonder Woman Movie Steve Trevor POP! Vinyl Figure – Buy Now
---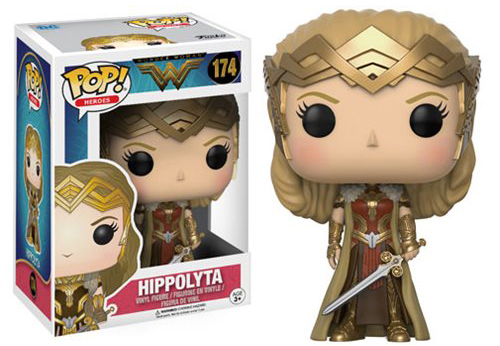 Wonder Woman Movie Hippolyta POP! Vinyl Figure – Buy Now
---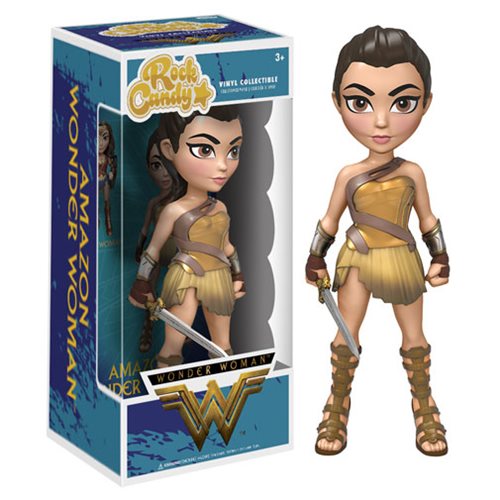 Amazon Wonder Woman Movie Rock Candy – Buy Now
---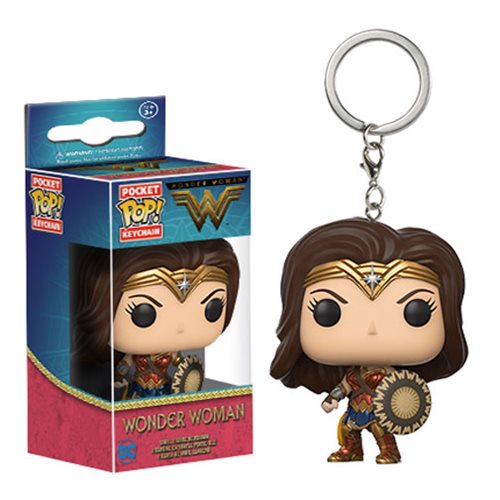 Wonder Woman Movie Keychain – Buy Now