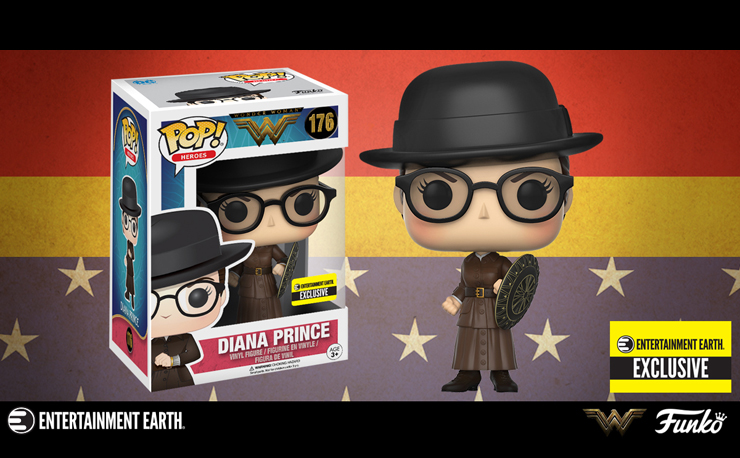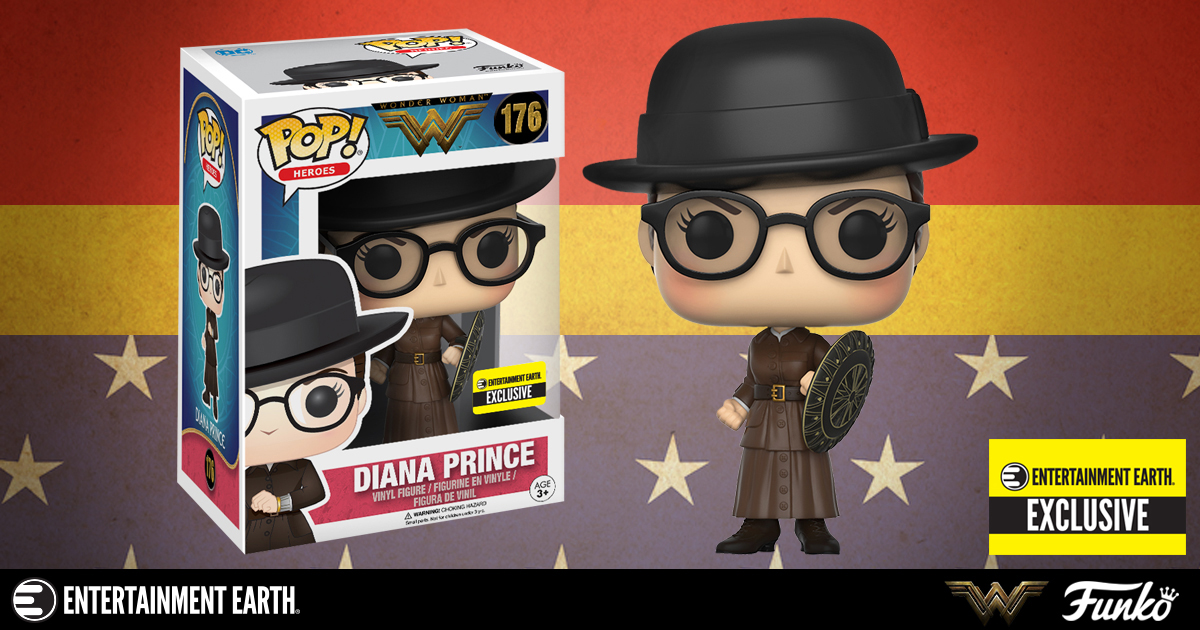 In anticipation of this summer's Wonder Woman movie, the Amazonia Princess goes incognito on this Entertainment Earth exclusive Disguised Diana Prince POP! Vinyl Figure from Funko.
Disguised as war hero Steve Trevor's secretary as seen in the upcoming film, this exclusive Wonder Woman POP! figure finds Gal Gadot's character decked out in civilian garb, complete with coat, hat and glasses, while armed with her trusty shield just in case she needs to whoop some butt should trouble arise. The limited edition vinyl figure also features a new, full-body mold/sculpt that's completely different from any other Wonder Woman POP! Vinyls being released at this time. Her silver and gold vambraces are even seen poking out of her coat sleeves, concealing her true identity, but readily available should she need to stop some bullets when the going gets rough.
You can pre-order this Disguised Diana Prince POP! Vinyl Figure now at Entertainment Earth with delivery expected for June 2017, arriving right in time for the Wonder Woman movie's release in theatres.