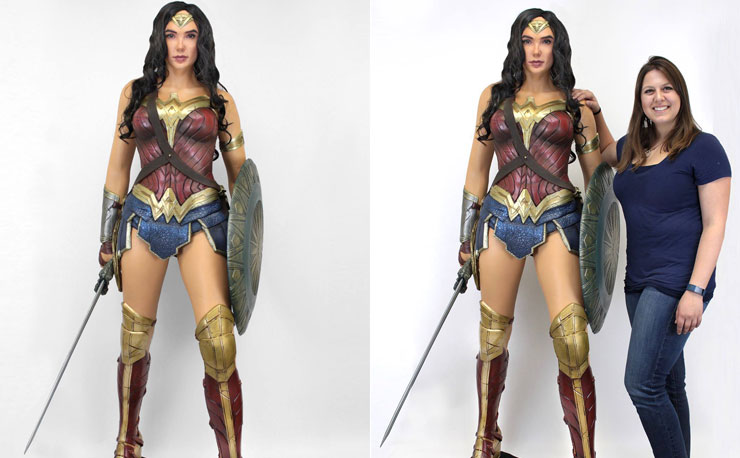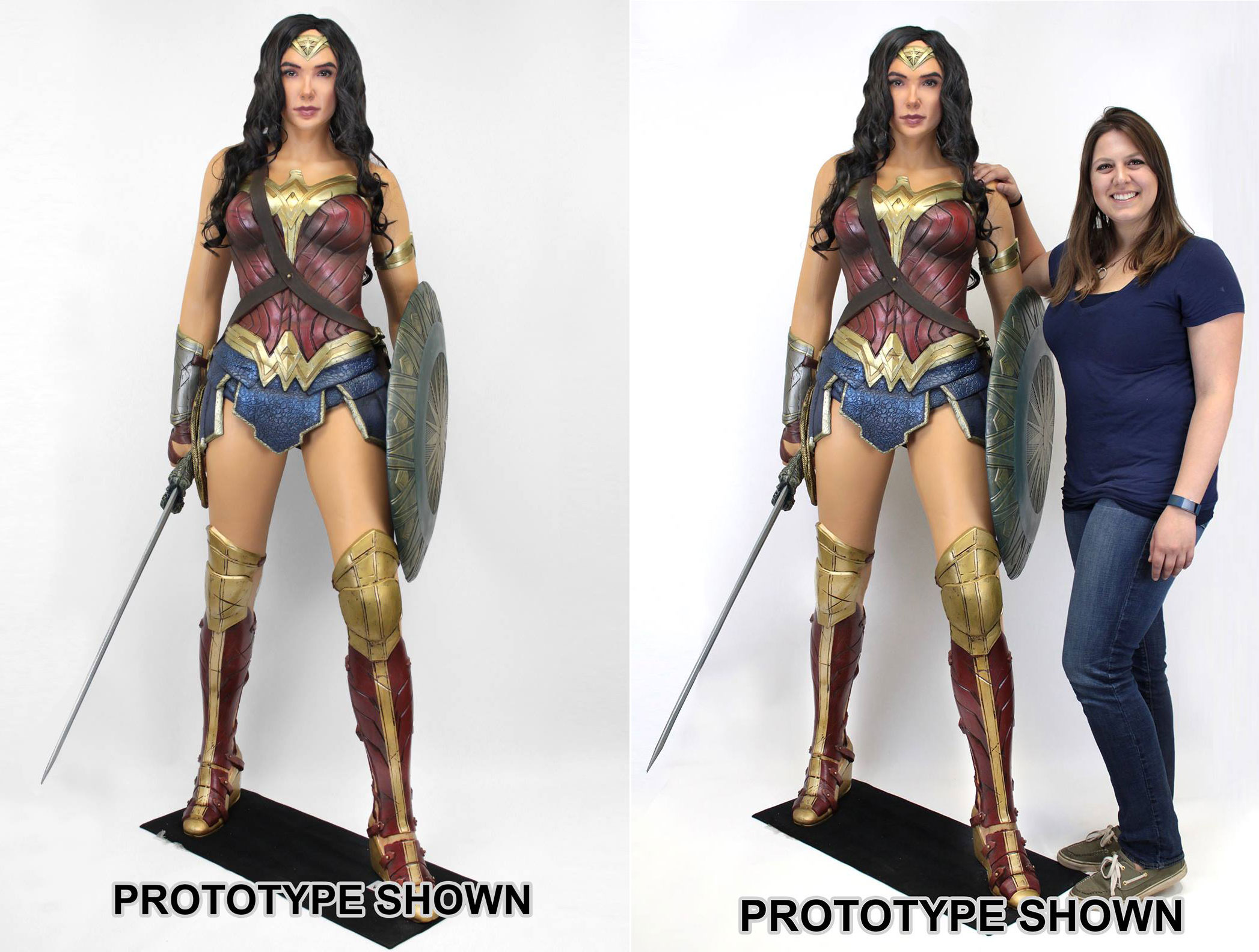 Ever wish you could stand side by side, all day everyday, with Gal Gadot dressed as Wonder Woman? Prayers answered (sort of). NECA is making this a reality with this Wonder Woman Life-Size Foam Figure that's about as impressive as it gets.
Standing slightly over 6′ 1″ tall, this life-size figure is made of foam rubber and latex that's carefully hand-painted for realistic detail, featuring synthetic hair for life-like effect, and all dressed up in signature battle armor with weapons in-hand. Set to release in October, be sure to check back here for pre-order details and other info that's coming soon. In the meantime, feast your eyes on the Wonder Woman Life-Size Figure below and click here to check out more Wonder Woman movie figures and other collectibles from NECA.
Update: The Wonder Woman Life-Size Figure by NECA is now available for pre-order here.