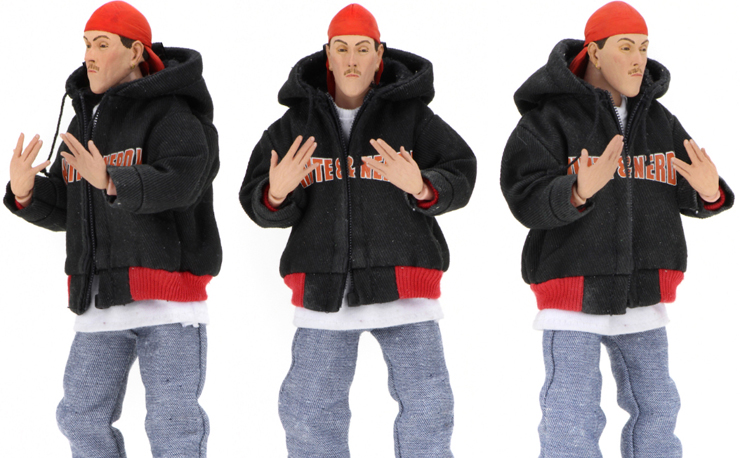 The second in NECA's clothed action figures based on parody singer/comedian "Weird Al" Yankovic, this 8" figure pays tribute to Weird Al's first ever million-selling Platinum song, "White and Nerdy".
Taking inspiration from the music video, this action (or inaction?) figure features real fabric clothing based on his attire from the video, with all new hand and face sculpts to get his look down just right and, to top it all off, it's fully poseable, so you can have him acting white and nerdy, all G'd up like a boss.
You can pre-order NECA's White and Nerdy "Weird Al" action figure here and receive it in June.