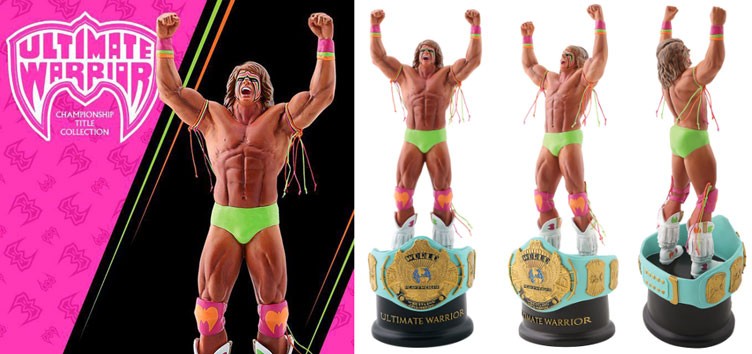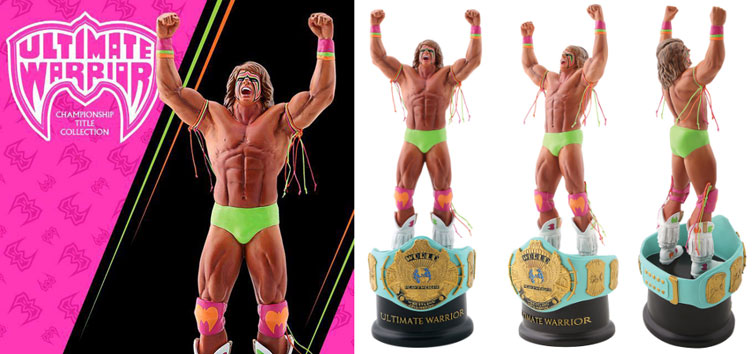 With WrestleMania 32 about to go down, check out this limited edition Ultimate Warrior Championship Title Collection Statue that's come out in tribute to the late rope shakin', power slammin' pro wrestling WWE Superstar.
Taking it back to the Ultimate Warrior's reign as champ, this hand-painted statue is made of high quality, cold-cast porcelain and stands approximately 20.5 inches tall and 6 inches wide. The statue captures the Ultimate Warrior in a victory pose from "The Ultimate Challenge" that took place on April 1, 1990, complete with face paint, arm tassels and other signature details, while reliving the night when he became the first WWE Superstar in history to simultaneously hold both the WWE World Championship and the WWE Intercontinental Championship. It even comes with a baby blue championship belt attached to the base, plus certificate of authenticity and special packaging for ultimate display purposes.
Take a closer look at the Ultimate Warrior WWE Championship Title Collection Limited Edition Statue below that's now available at WWEShop.com.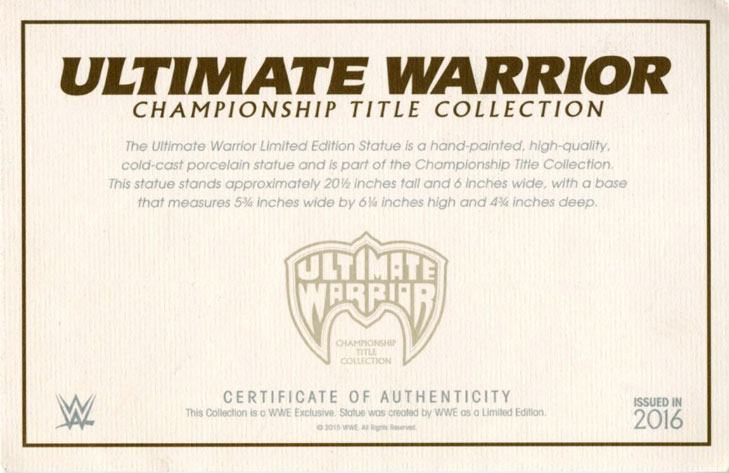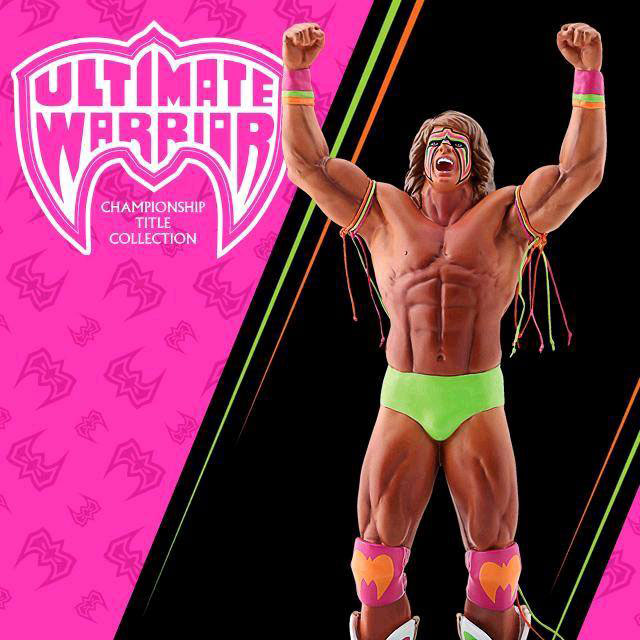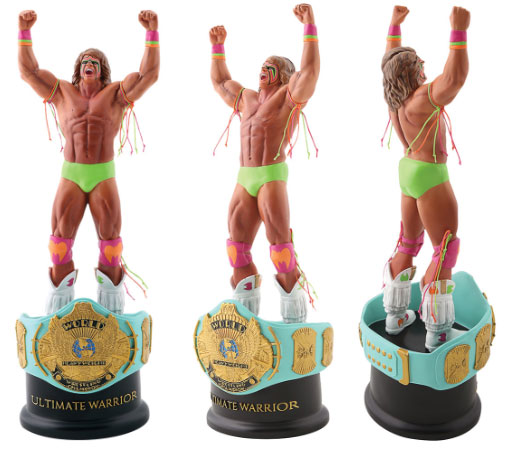 Ultimate Warrior Championship Title Collection Statue – BUY NOW
---
Click here to check out more WWE memorabilia and collectibles at WWEShop.com.