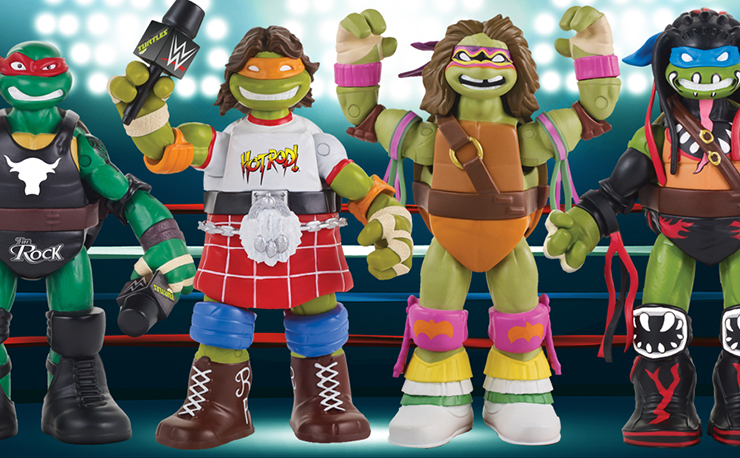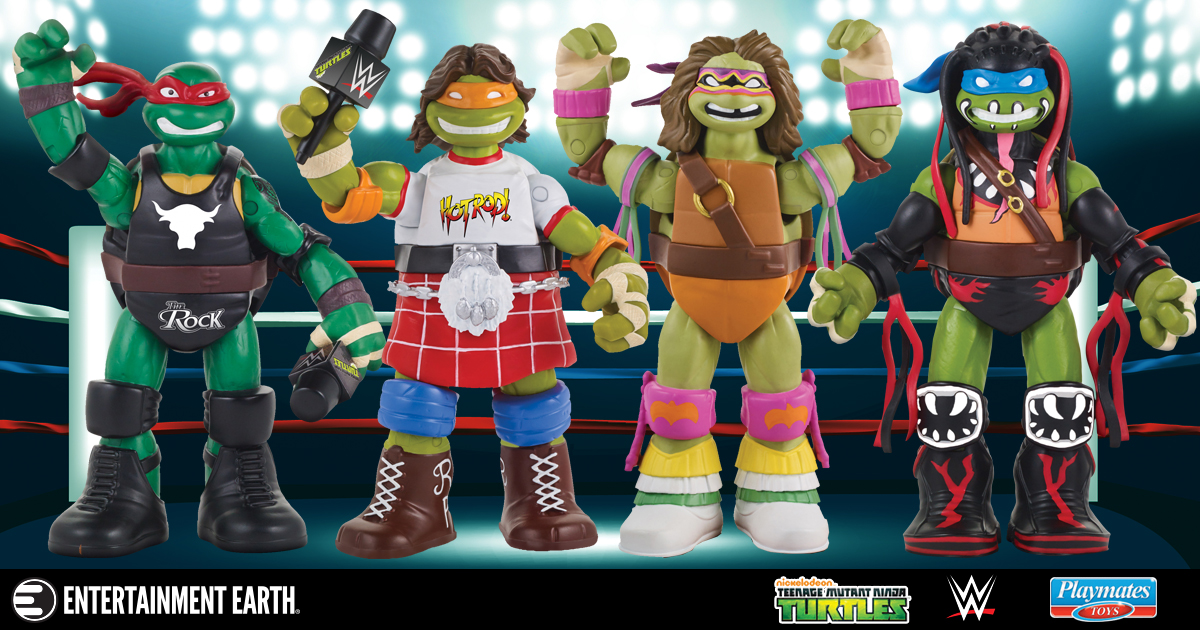 If there are two things we think needed to be combined, it's the Teenage Mutant Ninja Turtles and the Superstars of the WWE. Thankfully, Playmates read our minds when they released the first wave of figures that featured the popular Turtles smashed together with WWE Superstars such as John Cena and Sting. Following the success of the first wave comes four all-new wrestler/Turtle combinations and we couldn't be more excited.
This wave features a mix of old and new, as the four Turtles are dressed up as some of the biggest WWE stars from today and yesterday. Leonardo is dressed as the Demon Finn Balor complete with steel steps, guardrail and the NXT title. Donatello is made up like the late, great Ultimate Warrior and comes with a breakaway table, camera and ring bell. Michelangelo never shuts up, so it's fitting that he's Rowdy Roddy Piper and comes with bagpipes and a microphone. Finally, Raphael is The Rock (The Raph?) and comes with a mic, dumbbells (of course) and the WWE Championship.
You can smell what the Turtles are cooking when the case ships in June, and Turtles and wrestling fans alike can pre-order the set right now at Entertainment Earth.