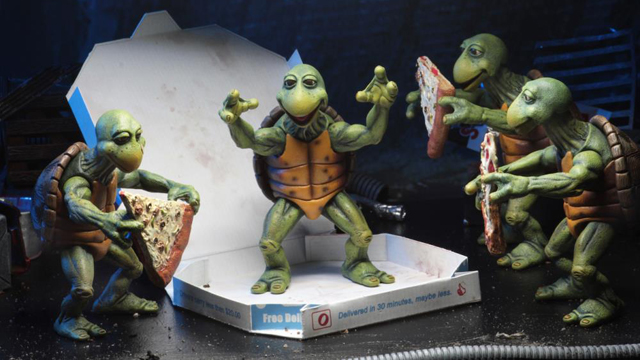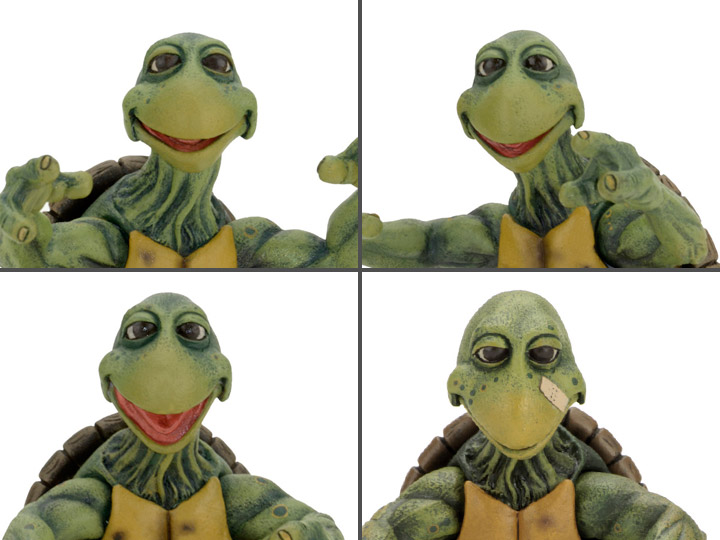 NECA has recently produced some brilliant large scale Teenage Mutant Ninja Turtles that are based on the classic 1990 film. These Baby Teenage Mutant Ninja Turtles 1:4 Scale Pack Action Figures feature the cutest versions of the Ninja Turtles we have probably ever gotten. NECA also recently announced some amazing SDCC 2018 Exclusives for Ninja Turtles. The toy company definitely seems invested in this property so at some point I am sure we can expect to see Shredder or Splinter in this 1:4 Scale. This 1:4 Pack of Baby Turtles ships now from Entertainment Earth!
From Entertainment Earth: 
After wading in a puddle of radioactive waste, these radical reptiles are transformed into New York City's greatest crime-fighting quartet! The Baby Turtles are still tiny but ready to train with their master Splinter. These detailed, poseable figures stand 4-inches tall, making them perfectly in scale with NECA's 1:4 scale TMNT action figure line, and they come with plenty of accessories (sold separately).
The set includes 4x Baby Turtles, pizza box, 4 slices of pizza, and bag of corn chips, plus a cool bonus-nunchuks and alternate nunchuk-spinning hand for the 1:4 Scale Michelangelo Action Figure (sold separately). The Teenage Mutant Ninja Turtles Movie Baby Turtles 1:4 Scale Action Figure 4-Pack comes in window box packaging, Ages 14 and up.