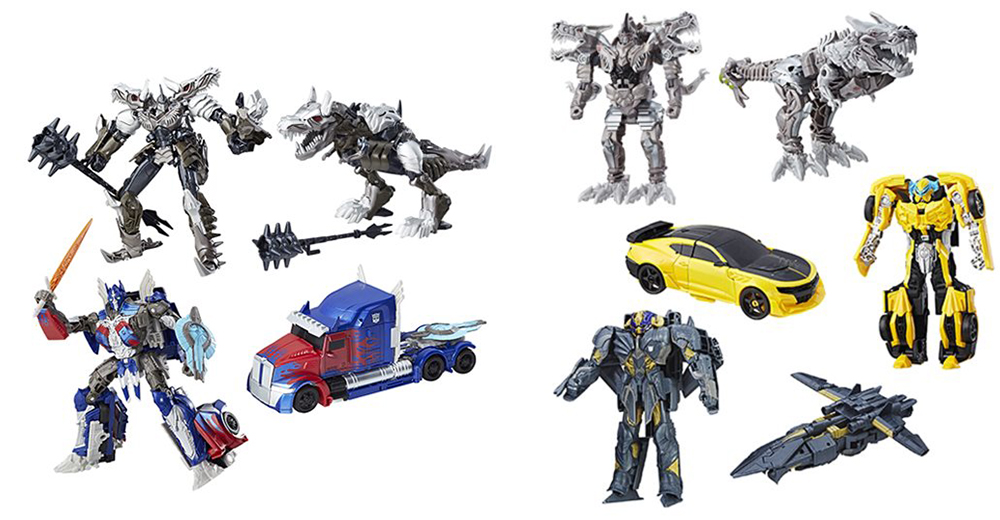 As we approach the June 21st release date for the fifth (and certainly not last) Transformers movie, we should no doubt see an influx of incoming collectibles based on the film. A lot of eyes will be on Hasbro, for obvious reasons, to see what kinds of cool action figures they'll come up with based on the characters featured in The Last Knight.
We scoured the internet and found some of the coolest Hasbro-made Transformers: The Last Knight action figures and gathered them together so you can conveniently find all your favorites in one place. These figures not only feature such favorites as Optimus (obviously), Megatron, and Bumblebee, but also several of the Dinobots, and all transform from vehicle (or dinosaur) and back with the greatest of ease.
Check out the waves of characters below, and make sure to click on your favorites to get them from Entertainment Earth right now.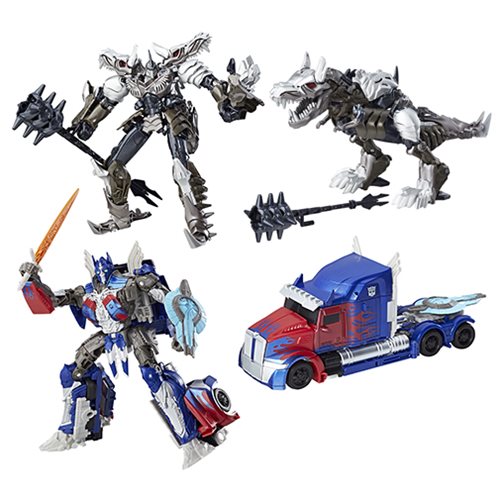 Transformers The Last Knight Premier Voyager Wave 1 Case – BUY NOW
---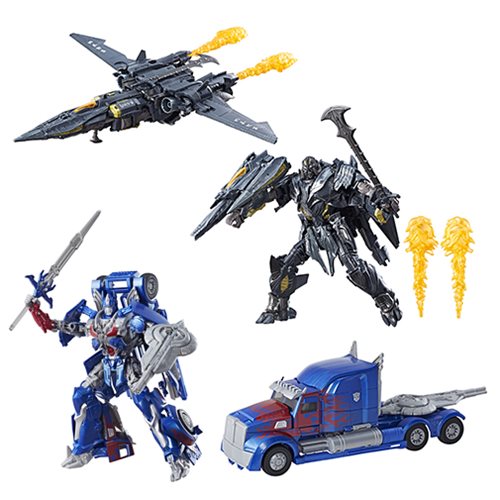 Transformers The Last Knight Premier Leader Wave 1 Case – BUY NOW
---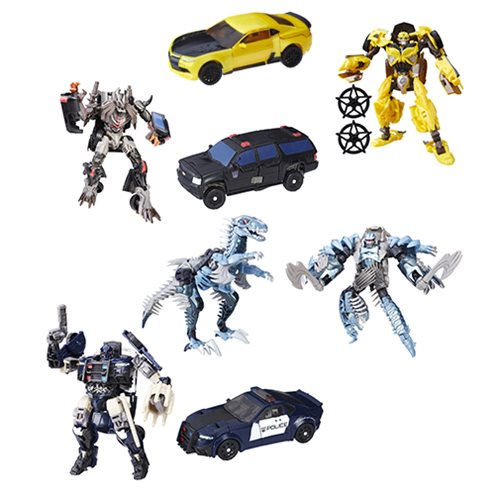 Transformers The Last Knight Premier Deluxe Wave 1 Case – BUY NOW
---
Transformers The Last Knight Legion Wave 4 Case – BUY NOW
---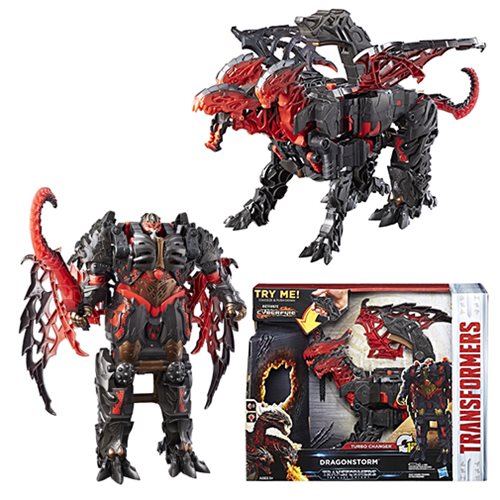 Transformers The Last Knight Mega 1-Step Turbo Changer Dragonstorm – BUY NOW
---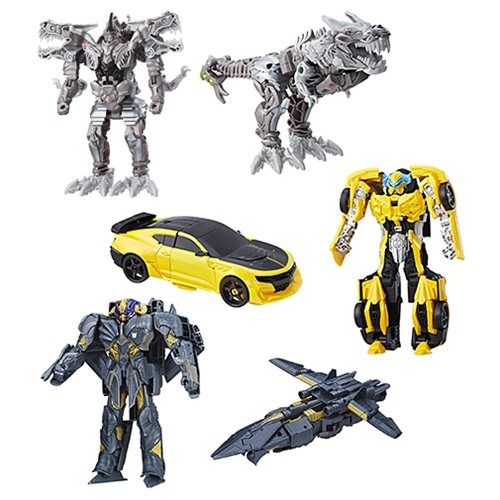 Transformers The Last Knight Armor Turbo Changers Wave 2 – BUY NOW
---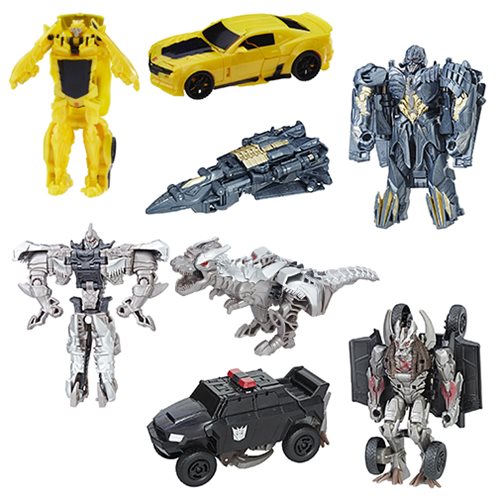 Transformers Last Knight One Step Turbo Changers Wave 2 Set – BUY NOW