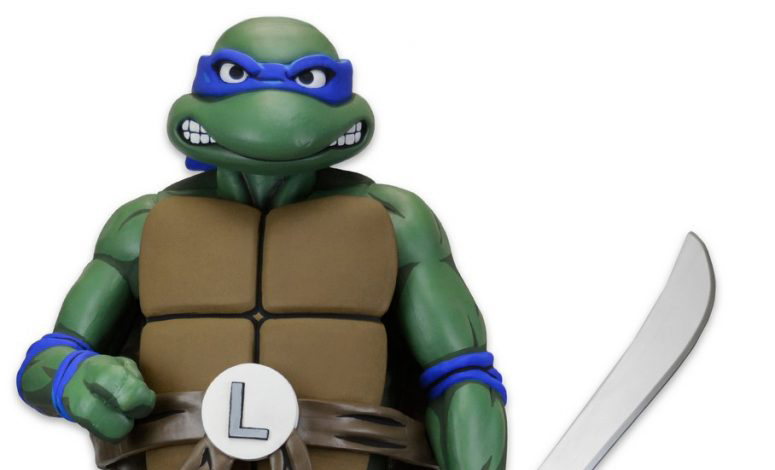 When it comes to the Teenage Mutant Ninja Turtles, we love the old school look more than the modern looking Turtles from the recent films. Keeping with our love for those retro characters, we also always dreamt of having our own life-sized Ninja Turtle and now thanks to NECA, we can.
Standing at a whopping 5 feet tall, this hand-painted foam rubber and latex replica of blue-wearing Turtle Leonardo is authentically detailed from head to toe. With signature katana in hand and teeth clenched, this prop replica of Leo would look perfect in anyone's room as long as you don't use it exclusively to try and fend off potential robbers. Unless of course, you prop him up next to the 1990 TMNT Movie 1:4 Scale Action Figures that NECA is also releasing, then you've got yourself a full squad of pizza munching, butt-kicking Turtles to fend off the Foot Clan and other evildoers.
Coming in April, pre-order right now from Entertainment Earth to ensure you don't miss out.