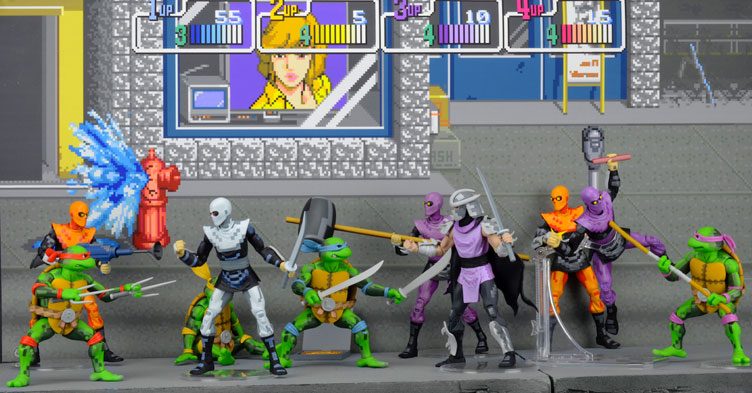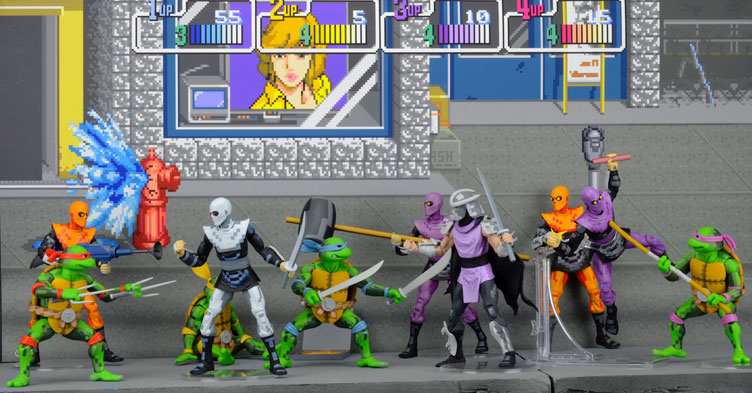 Heads up TMNT fans, if you're heading to San Diego Comic-Con this summer, NECA is bringing something special to the show in these Teenage Mutant Ninja Turtles Arcade Game Turtles and Foot Clan Box Set Action Figures.
An SDCC-exclusive, these box set retro figures are based on the classic Teenage Mutant Ninja Turtles 4-player arcade game with new sculpts, tons of accessories and arcade cabinet packaging. 4-figure box sets of the Ninja Turtles and Foot Clan will be available including 6-inch action figures with over 30 points of articulation plus special paint deco to reflect their in-game appearance. The Turtles box set includes Leonardo, Donatello, Michelangelo and Raphael with signature weapons, while the Foot Clan box set features Shredder and his evil crew. Both box sets will come packaged in a display-friendly 5th panel window box to resemble the actual arcade cabinet from back in the day.
Headed to San Diego Comic-Con? Cowabunga dude! Be sure to keep your eyes peeled for the SDCC-exclusive Arcade Game TMNT and Foot Clan Box Sets from NECA.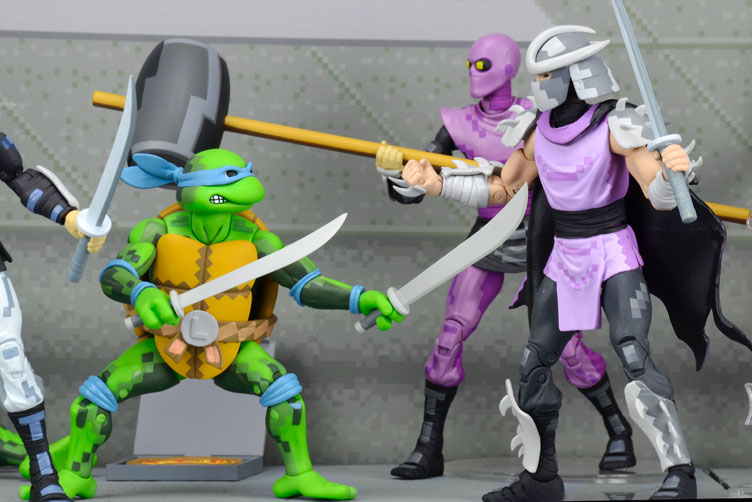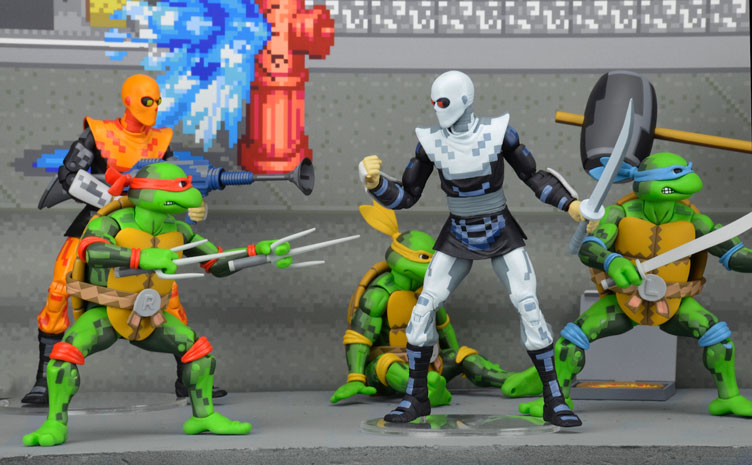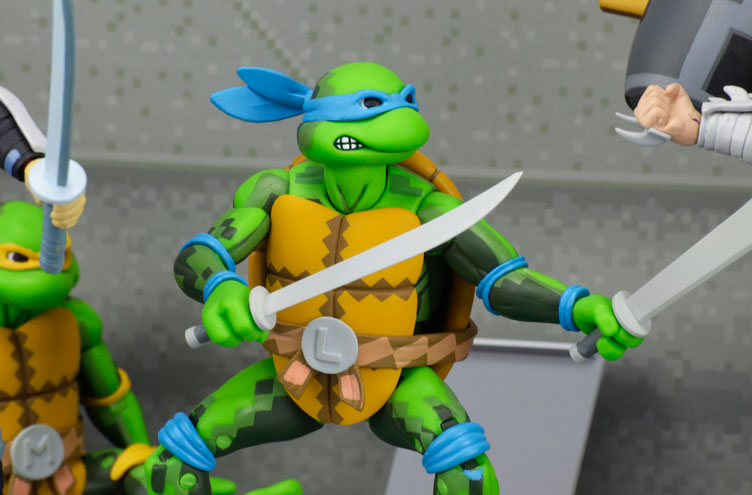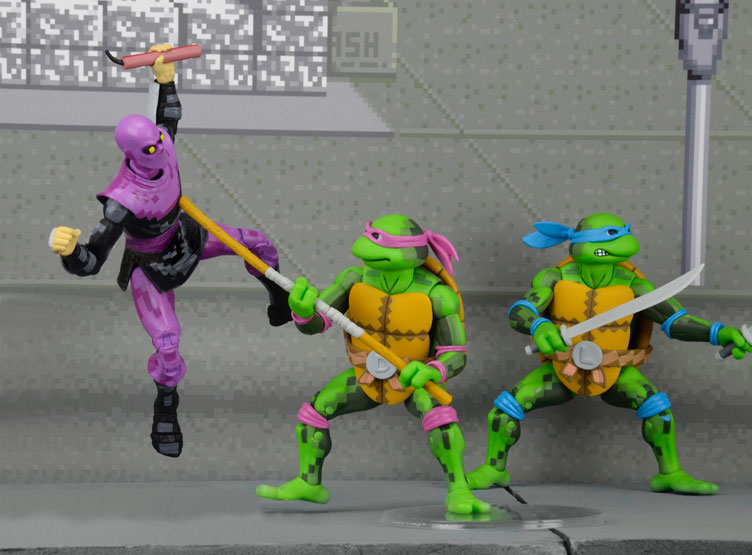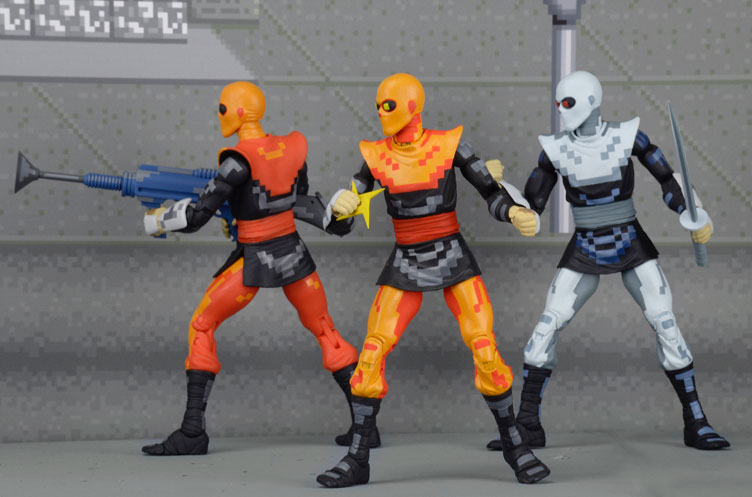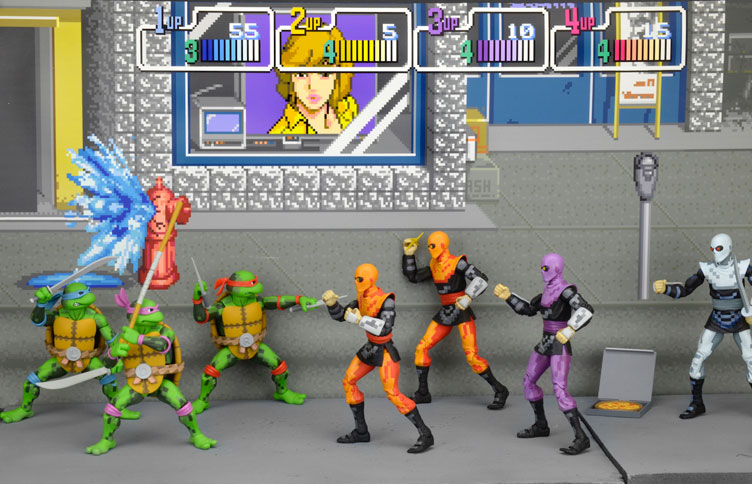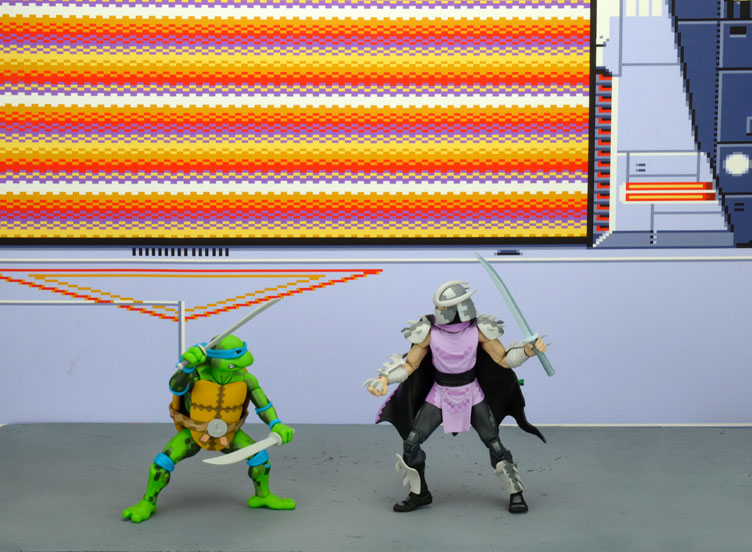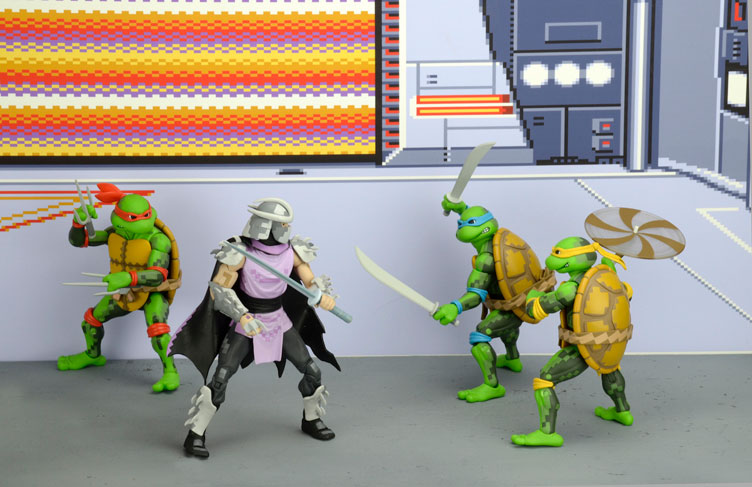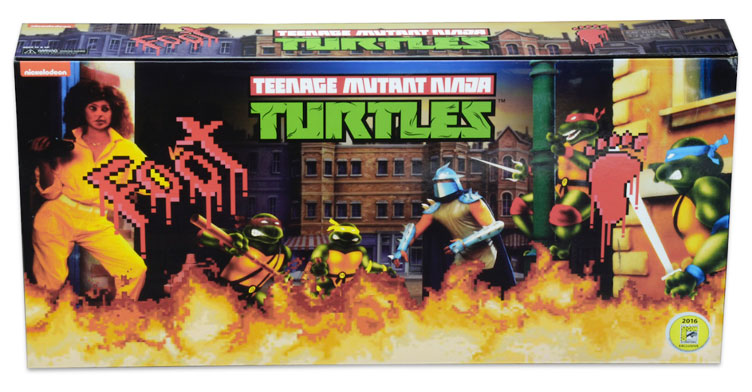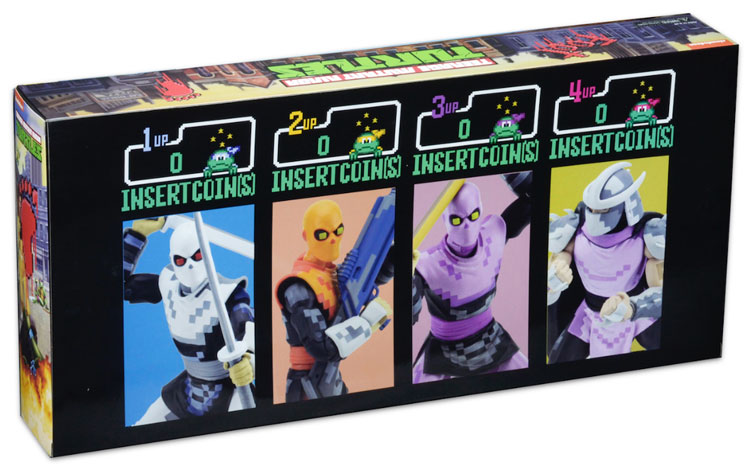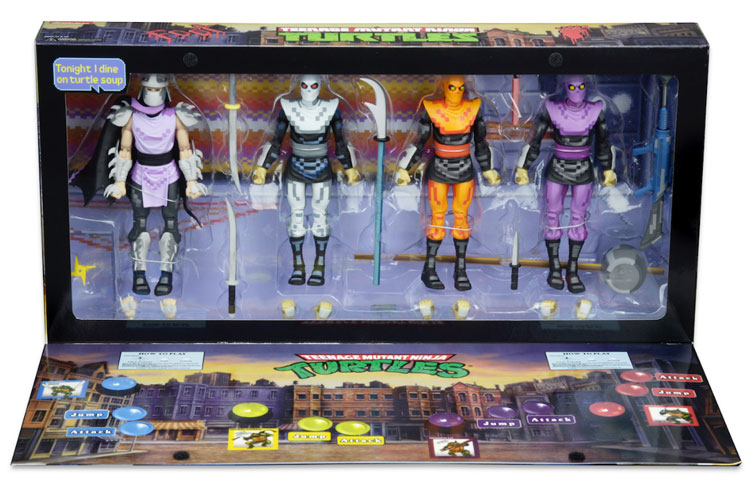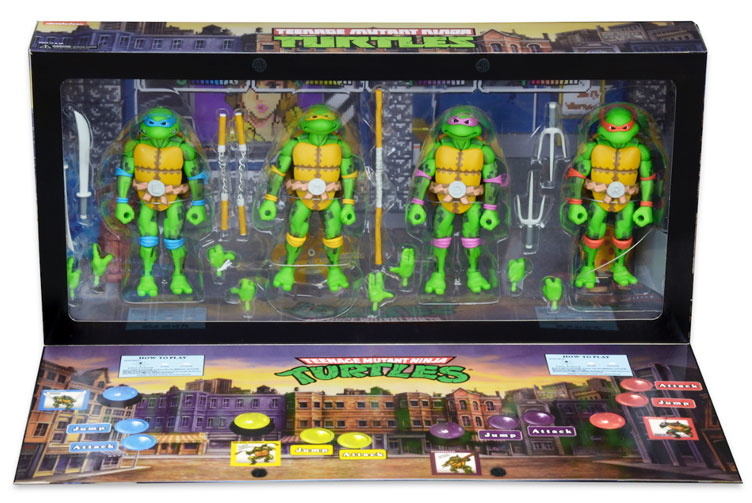 Source: NECA