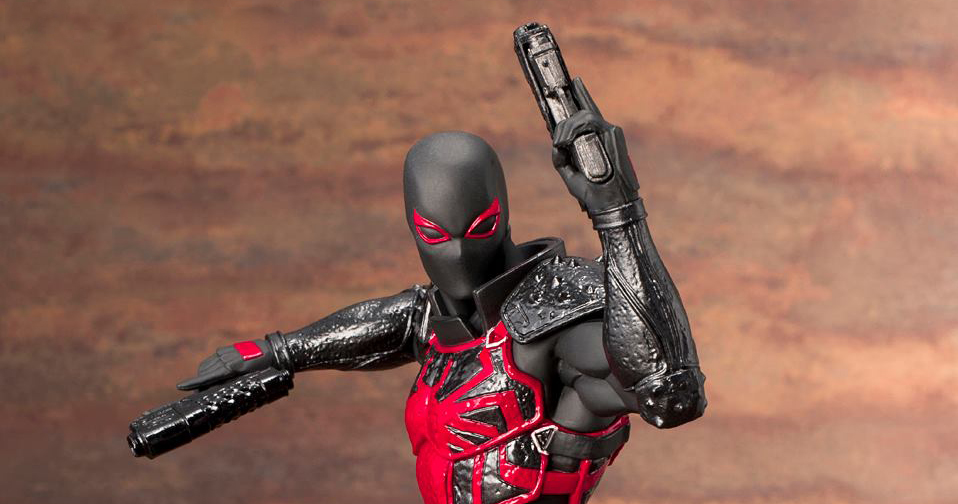 Kotobukiya's series of Spider-Man statues have been some of the best looking collectibles based on the vast Spidey universe of unique characters. Thus far, we've already seen statues of Miles Morales, Spider-Gwen, Carnage, Spider-Man 2099, Venom, and the Amazing Spider-Man, and now the brand is ready to show off their latest statue which is based on the Thunderbolts version of Venom.
Peter Parker's best frenemy, Flash Thompson, took on the mantle of Agent Venom as part of a government experiment (naturally) and joined Marvel's version of the Suicide Squad, known as The Thunderbolts. This 7 1/2" statue of the character in his black and red costume is in a crouching position while wielding dual pistols, ready for a fight.
Set to come out this November, be sure to check back here for pre-order details that are coming soon.