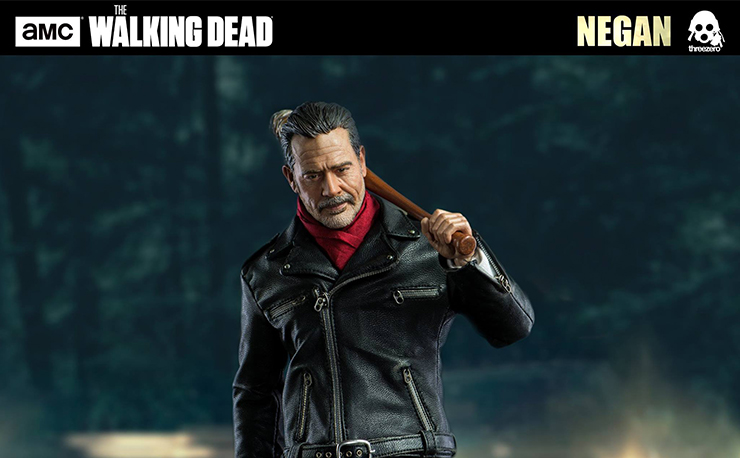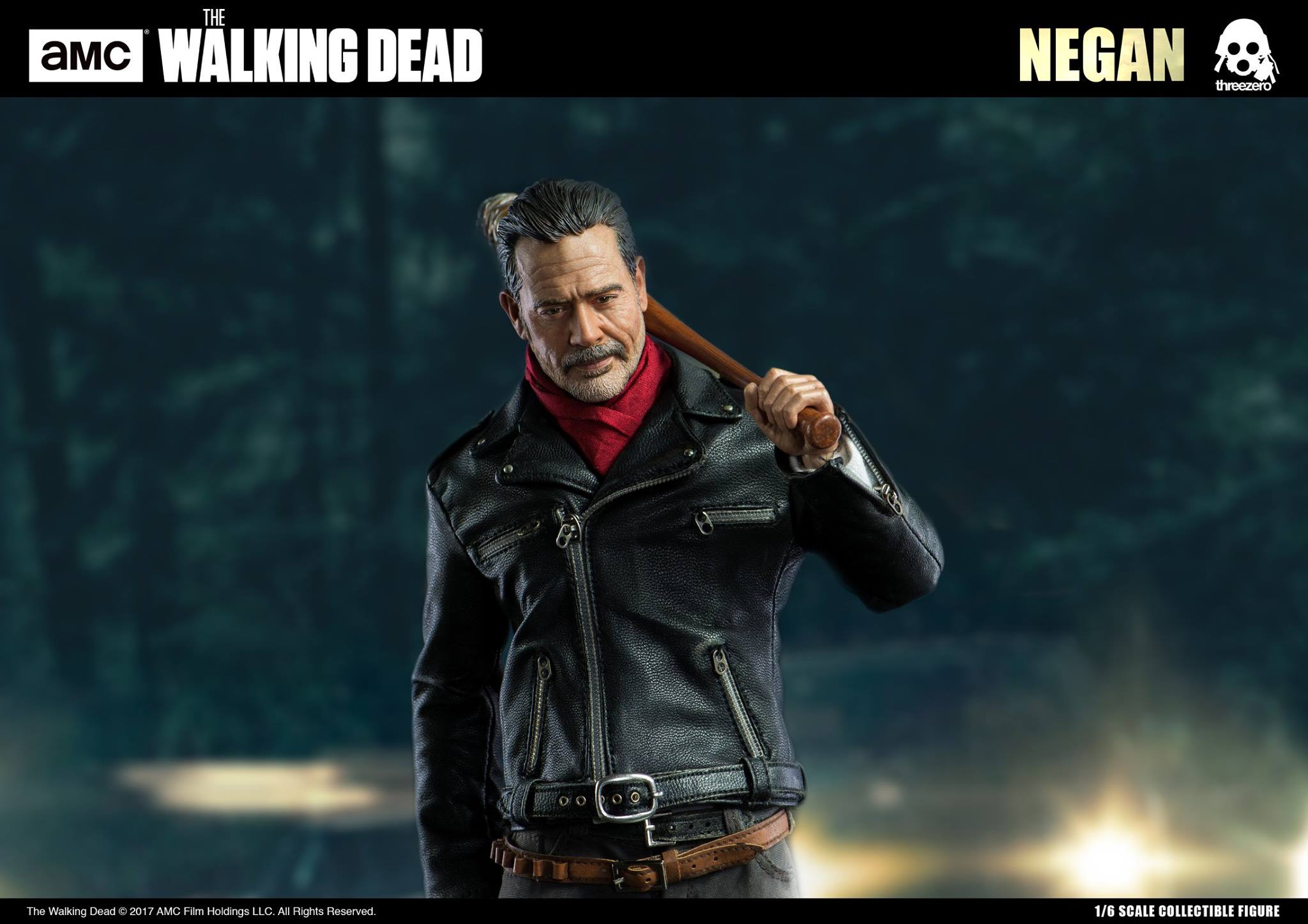 Negan has been a thorn in the side of Walking Dead comic fans for years, and just this past season he's become quite the headache to fans of the TV show. He's killed one of the show's most beloved characters in very gruesome fashion, and he doesn't seem to be done murdering fan favorites just yet. ThreeZero knows fans love to hate him (or just hate him), and now they're ready to release a 1/6 scale version of the villain that you can display along with Michonne and her pet Walkers.
At 12" tall, this Negan collectible figure comes dressed in a faux-leather jacket, bandana, boots, and with a bandage on his left wrist. The head sculpt features the likeness of actor Jeffrey Dean Morgan and it comes with several interchangeable hands so you can pose him with one of two versions of his barbed wire wrapped baseball bat, Lucille, a Colt 1911 pistol, marker pen and hatchet.
Pre-orders are coming soon, so make sure you keep this page bookmarked and check back at AFD for all the details and a link to place your hard-earned cash on this menacing sixth scale Negan figure.
Update: The Walking Dead TV Series Negan 1/6 Scale Figure by ThreeZero is now available for pre-order at Entertainment Earth for delivery in April 2018.