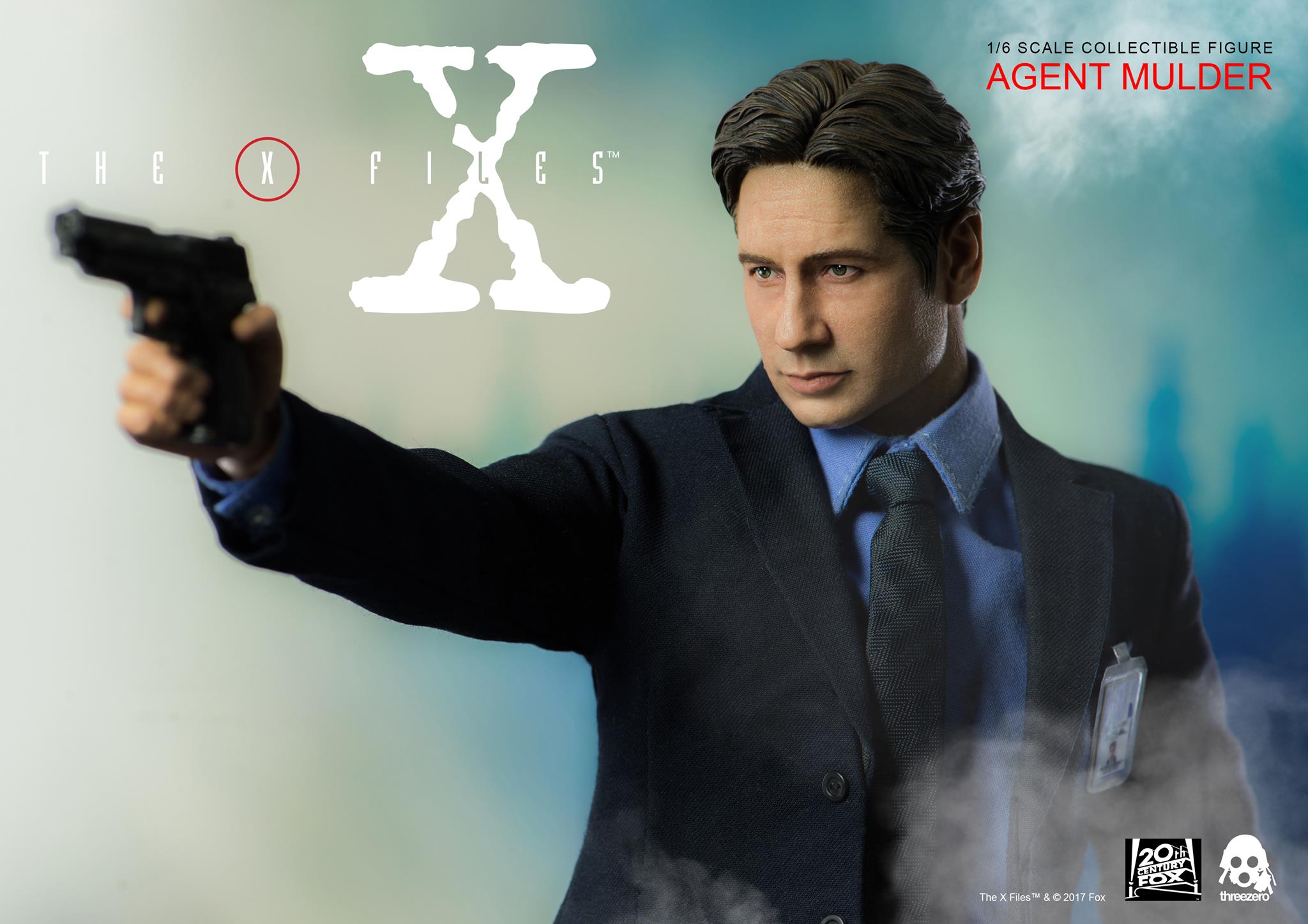 With news of The X-Files coming back for another season, fans of the groundbreaking sci-fi show are no doubt beyond excited for the return of Fox Mulder and Dana Scully. It's easy to see that the good folks over at ThreeZero are probably huge fans of the show and they've crafted an awesome figure of one-half of the duo with this 1/6 scale figure of Special Agent Fox Mulder.
Featuring the hyper-realistic likeness of actor David Duchovny, this figure stands at 12" tall and has multiple points of articulation. Dressed in a tailored black 2-piece suit complete with belt, formal shirt and tie and removable coat (if you order the ThreeZero exclusive version), this figure comes with several pairs of swappable hands for holding multiple accessories including FBI IDs, two pistols, watch, cell phone and flashlight.
Estimated to ship between January and March of next year, you can head over to Sideshow and pre-order this figure right now.