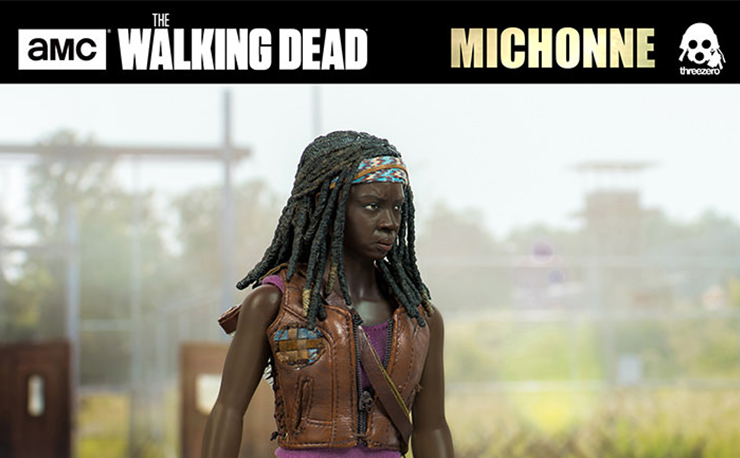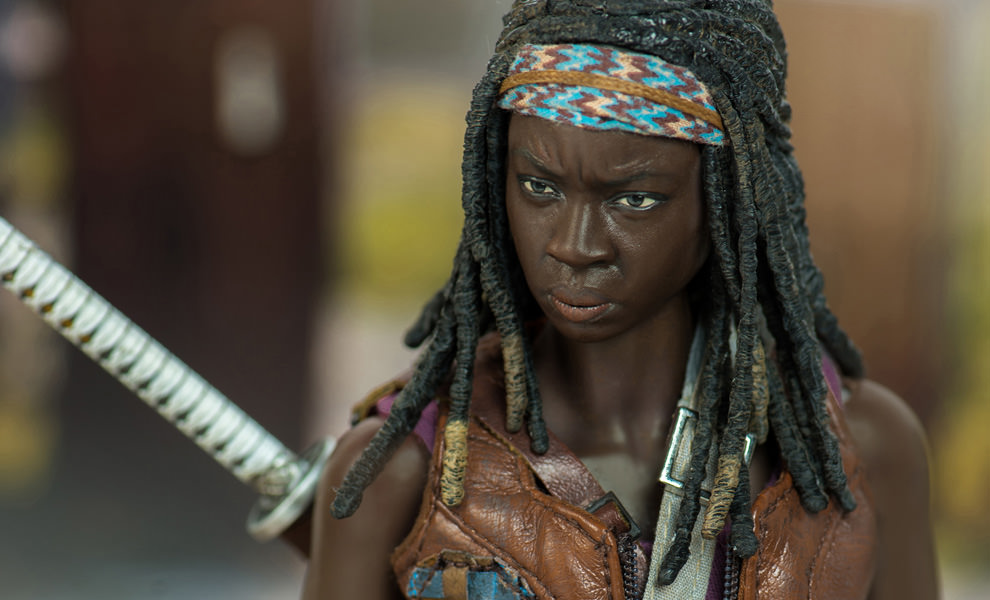 With the recent announcement of the twin pack featuring her pet twin Walkers, it was only a matter of time until we saw a companion figure of Michonne from AMC's The Walking Dead. Now, ThreeZero is ready to bring her home to take care of those twin Walkers with this new sixth scale figure.
Featuring the likeness of actress Danai Gurira, this 12" figure comes with multiple points of articulation, tailored weathered clothing that includes a cloak, plus two pairs of interchangeable hands including a set so she can hold her katana when it's not in the scabbard.
So after you buy the twin Walkers, make sure to pre-order this Michonne figure from Sideshow.com or Entertainment Earth for the complete Walking Dead action figure experience.