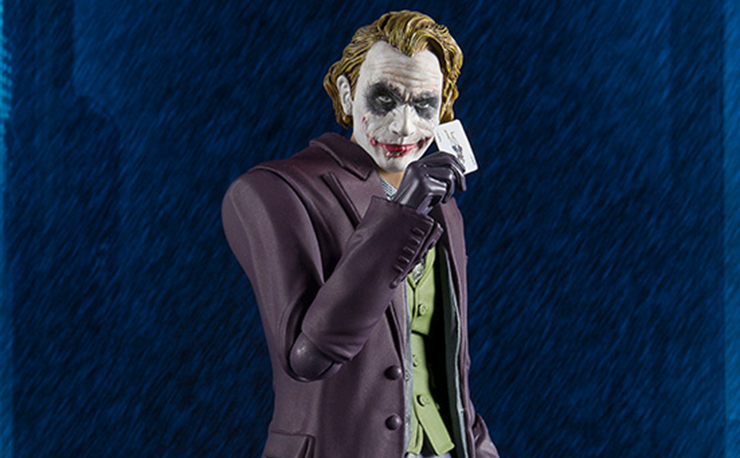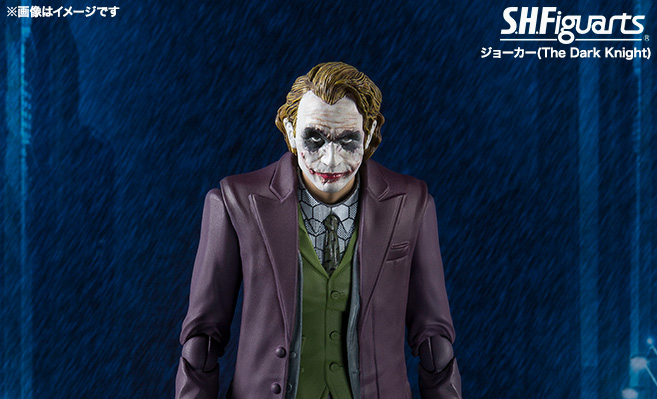 The late Heath Ledger's role as the Joker has become so iconic, that he's surpassed Jack Nicholson and Mark Hamill's voice as the measuring stick for all other Jokers. Jared Leto's tattooed, gold-toothed turn as the Clown Prince of Crime couldn't hold a candle to Ledger in The Dark Knight and Bandai Tamashii Nations is paying tribute to the actor and his stellar performance with this new action figure.
Set to come out in September, this detailed and perfectly sculpted figure will come with his trademark playing card and, of course, a machine gun. Make sure to come back when more images and other details are released, as well as when and where you can start pre-ordering.
Update: The Dark Knight Joker S.H. Figurarts is now available for pre-order here.