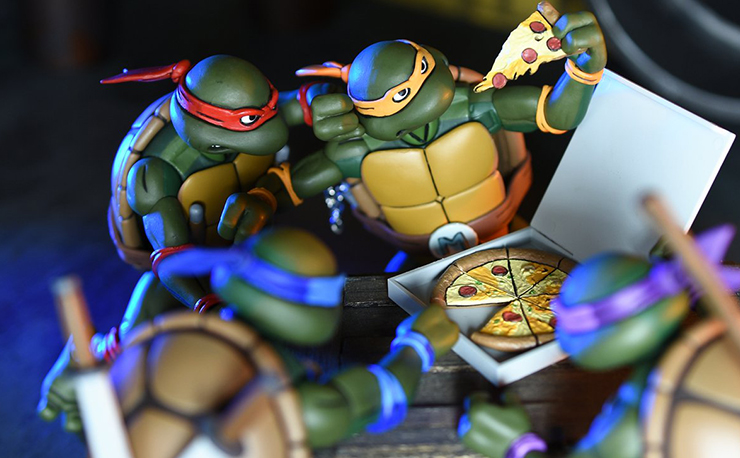 By now you know we over here at AFD are huge Teenage Mutant Ninja Turtles fans and we've seen our fair share of incredible collectibles based on Peter Laird and Kevin Eastman's immortal turtle creations. For days, NECA has been teasing a huge announcement in relation to the upcoming 2017 San Diego Comic-Con and TMNT, but nothing can ever prepare us for what they were about to drop.
This insane SDCC Exclusive set of cartoon-based Ninja Turtles action figures features all four turtles, Shredder, Krang and a pair of Foot Soldiers in a slick carrying case that fits all the figures and all their respective accessories which includes the weapons for each turtle, a box of pizza and weapons for each of the villains, including a walker for Krang.
Pre-orders for non-attendees of SDCC start in June, and the set retails for an incredibly reasonable price of $200. Make sure to head over to The Fwoosh, for more pics of this awesome set and everything inside.