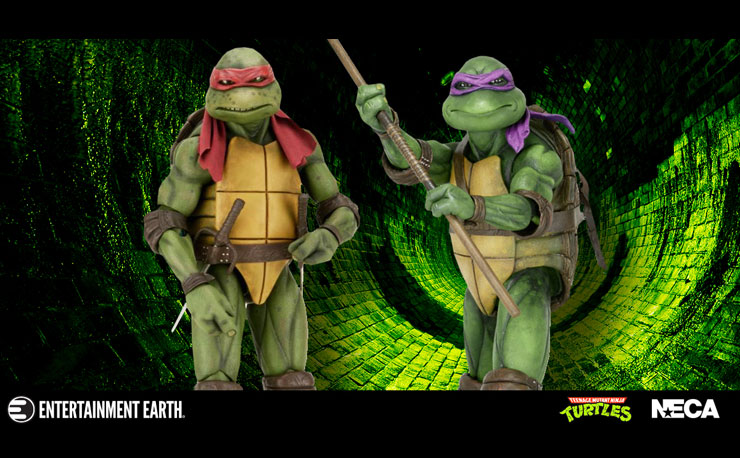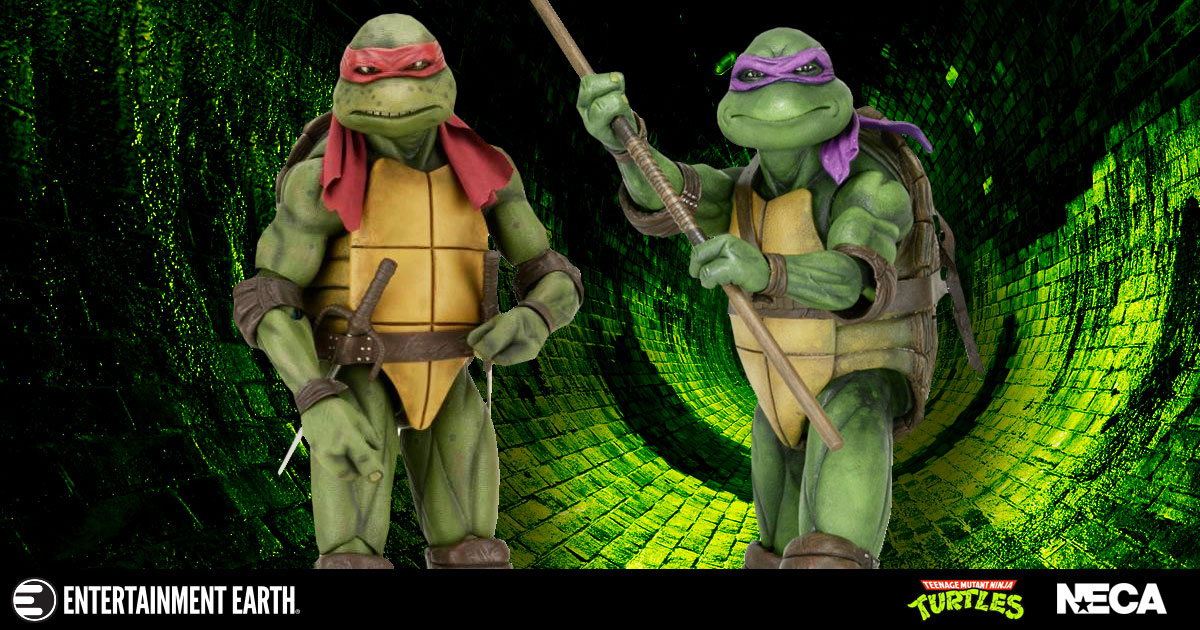 Coming straight outta the classic 1990 Teenage Mutant Ninja Turtles movie and right into your collection are these Raphael and Donatello TMNT 1:4 Scale Action Figures by NECA that will be available soon at Entertainment Earth.
Standing over 16-inches tall with 30 points of articulation and signature weapons, pizza slices, plus plenty of other good stuff, these 1:4 scale TMNT figures look all kinds of cowabunga cool, while recreating their appearance from the 1990 TMNT film in epic proportion. While Donatello is set to arrive in January 2017, Raphael will release in February.
Get your pre-orders in at Entertainment Earth to be sure you grab both NECA Teenage Mutant Ninja Turtles 1:4 Scale Action Figures for your collection in early 2017.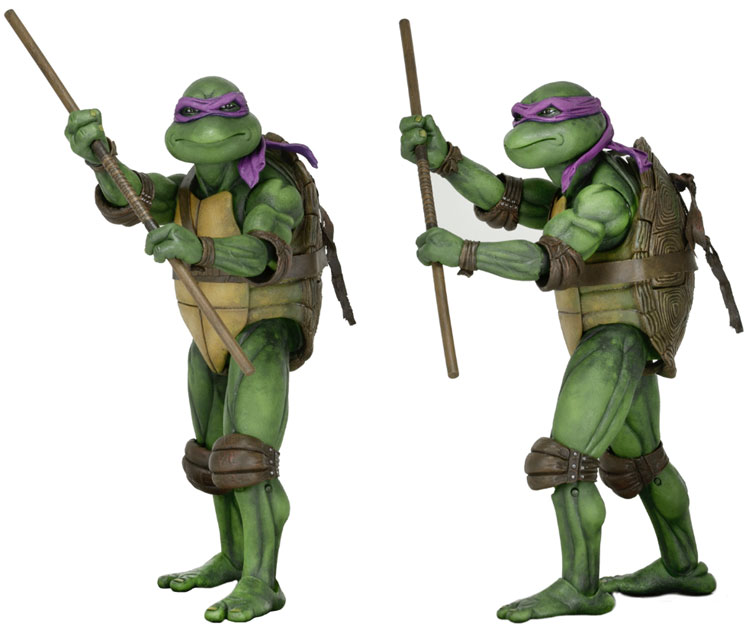 Click here to buy the TMNT Donatello 1:4 Scale Action Figure.
---