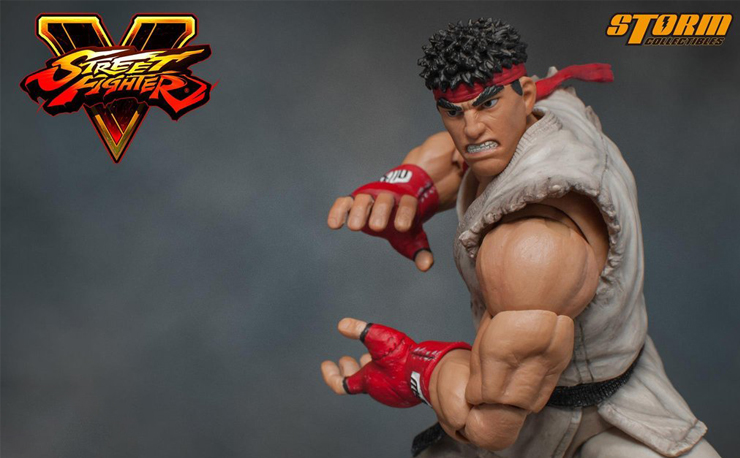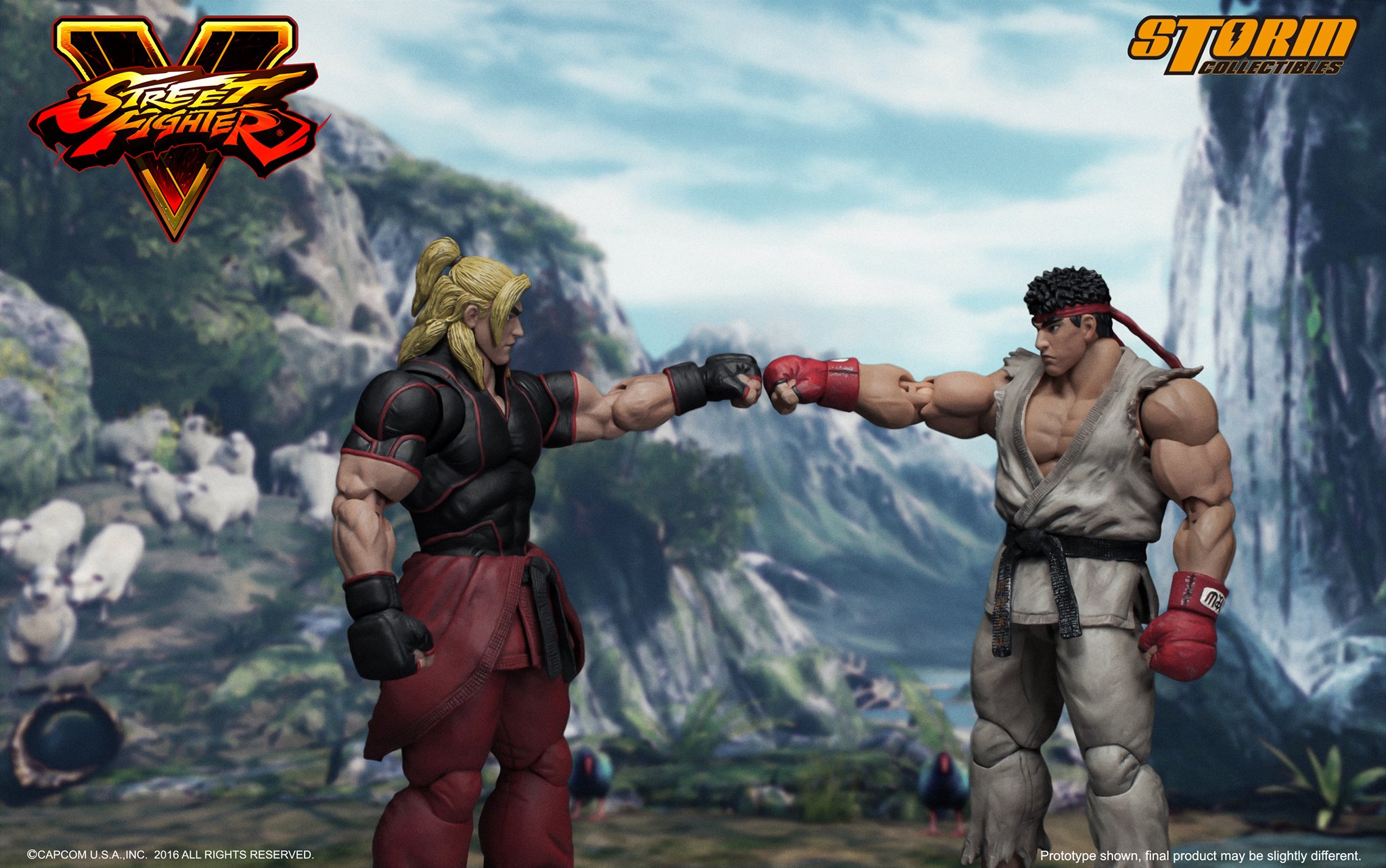 One of gaming's most beloved and popular franchises has finally reached its 5th numbered edition after seemingly being stuck at 2 and 4 forever. Storm Collectibles is now giving gamers and street fighters alike the chance to own some of Street Fighter's most popular characters with their new series of action figures based on the World Warriors.
Featuring figures of evil Shadaloo leader M. Bison, Russian bear wrestler Zangief, man bunned Ken Masters and two versions of the face of Street Fighter, Ryu, these figures come with multiple points of articulation, several exchangeable hands and faces and, best of all, each comes with special effects of some of their special moves. Ryu comes with Hadouken fire, Ken has Dragon Fire for his uppercut and Hurricane Kick, Zangief's hands are powered up for his Spinning Clothesline, and M. Bison unleashes his Psycho Power.
Both M. Bison and the Ryus come out in April, Ken follows in June and Zangief will drop in September. You can pre-order all Street Fighter V Action Figures now from Entertainment Earth by clicking the links below.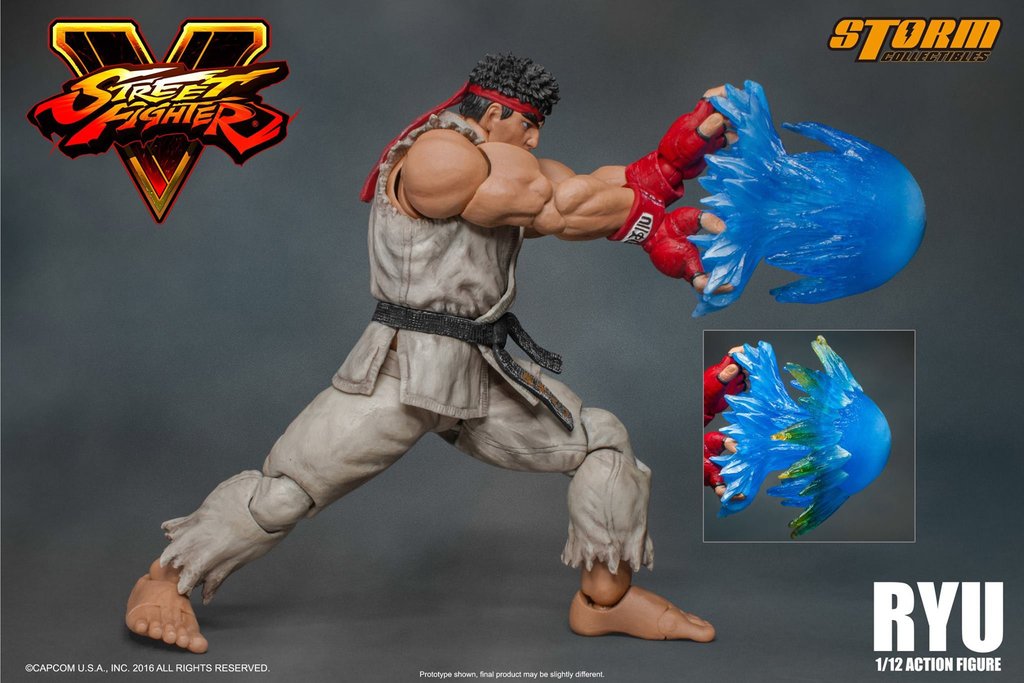 Street Fighter V Ryu 1:12 Scale Action Figure – BUY NOW
---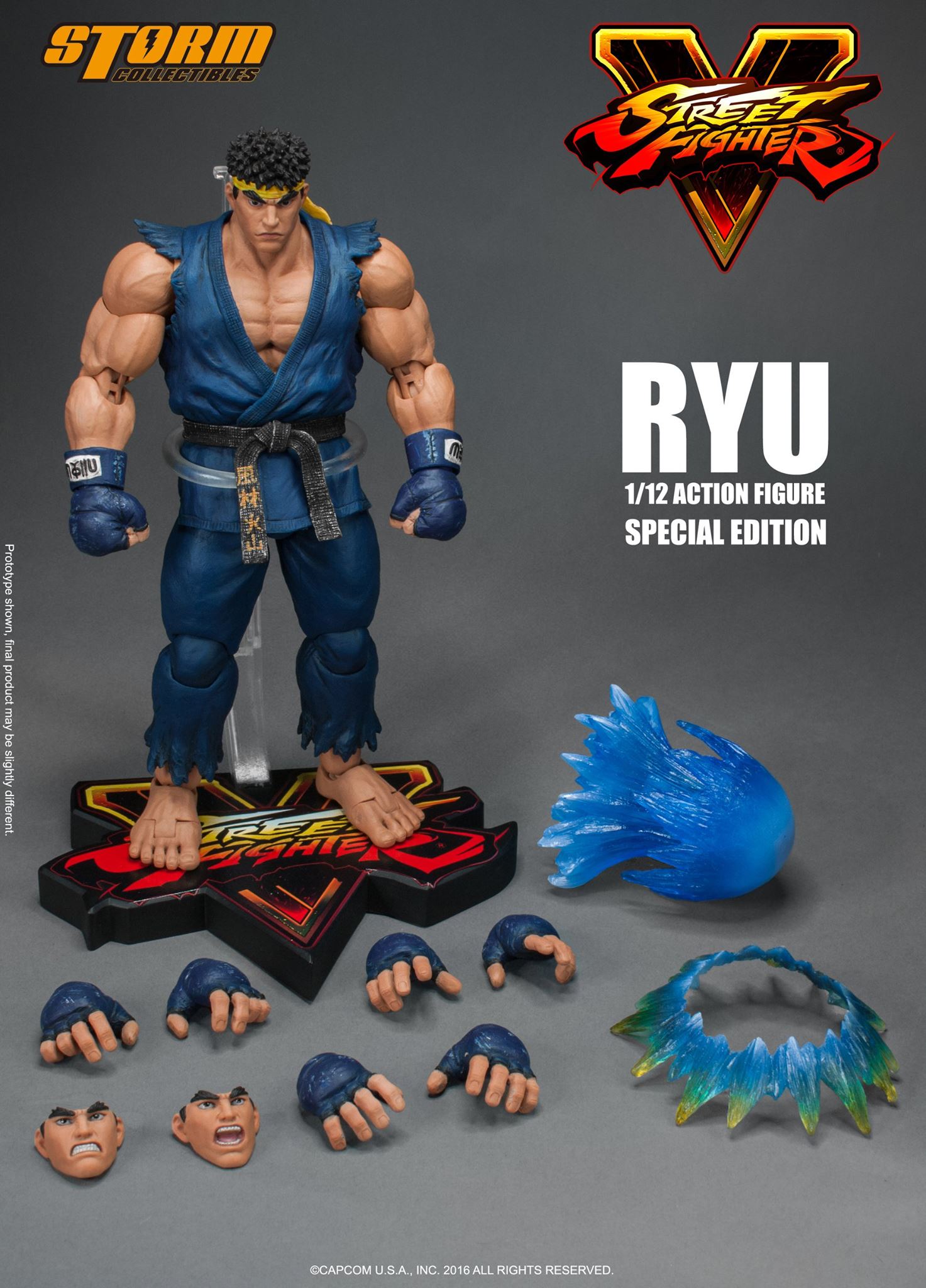 Street Fighter V Special Edition Blue Version Ryu 1:12 Scale Action Figure – BUY NOW
---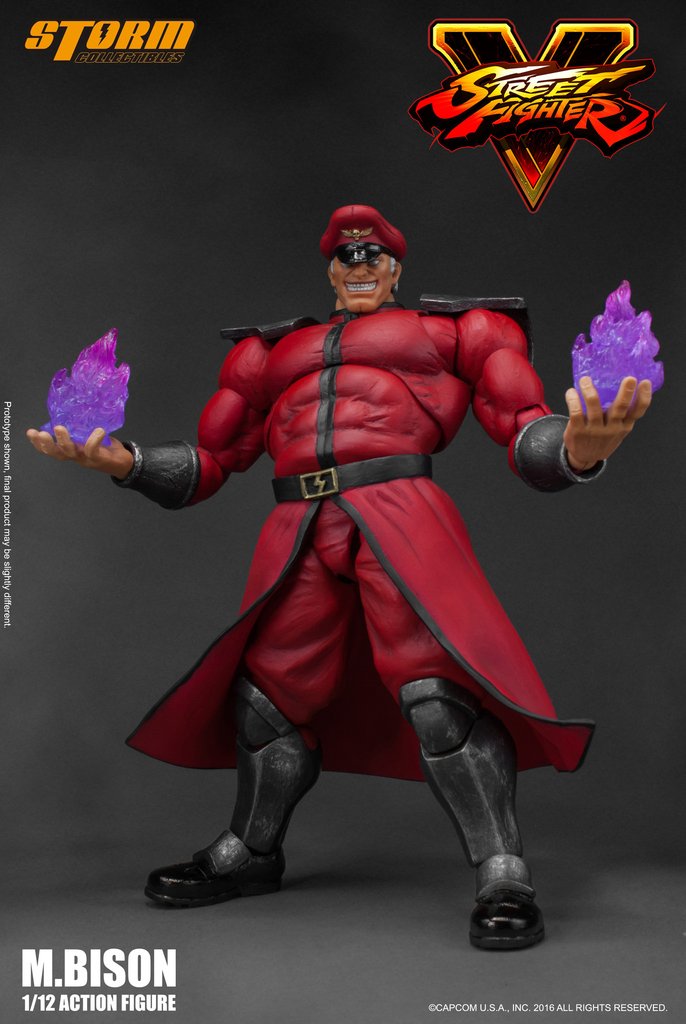 Street Fighter V M. Bison 1:12 Scale Action Figure – BUY NOW
---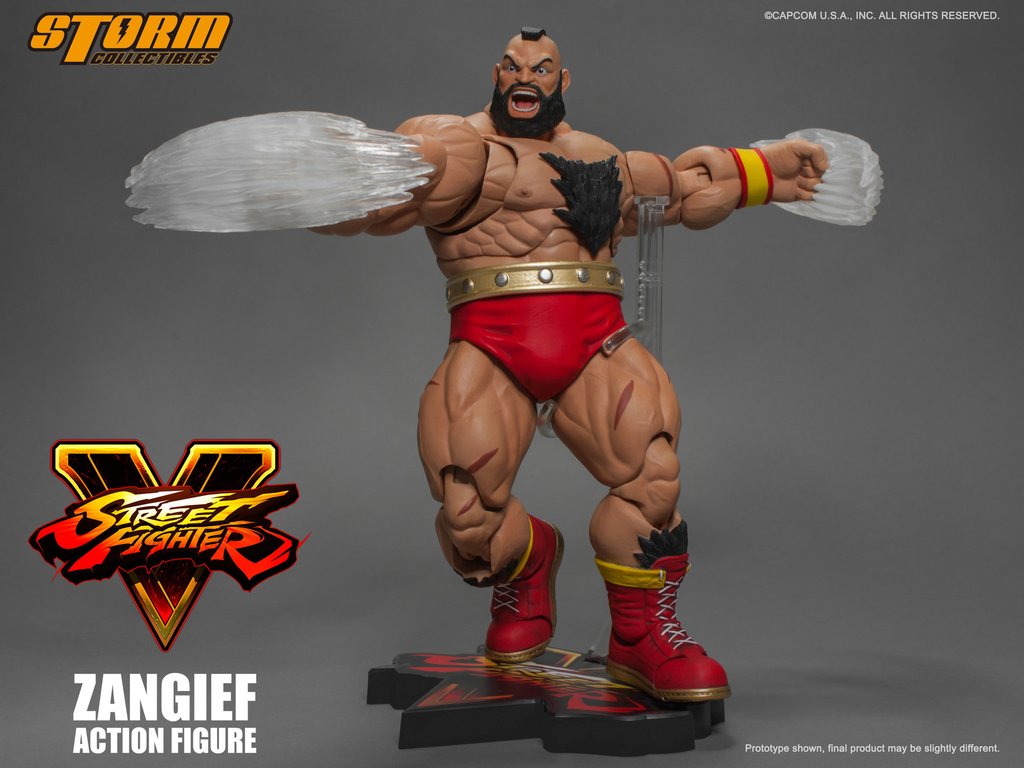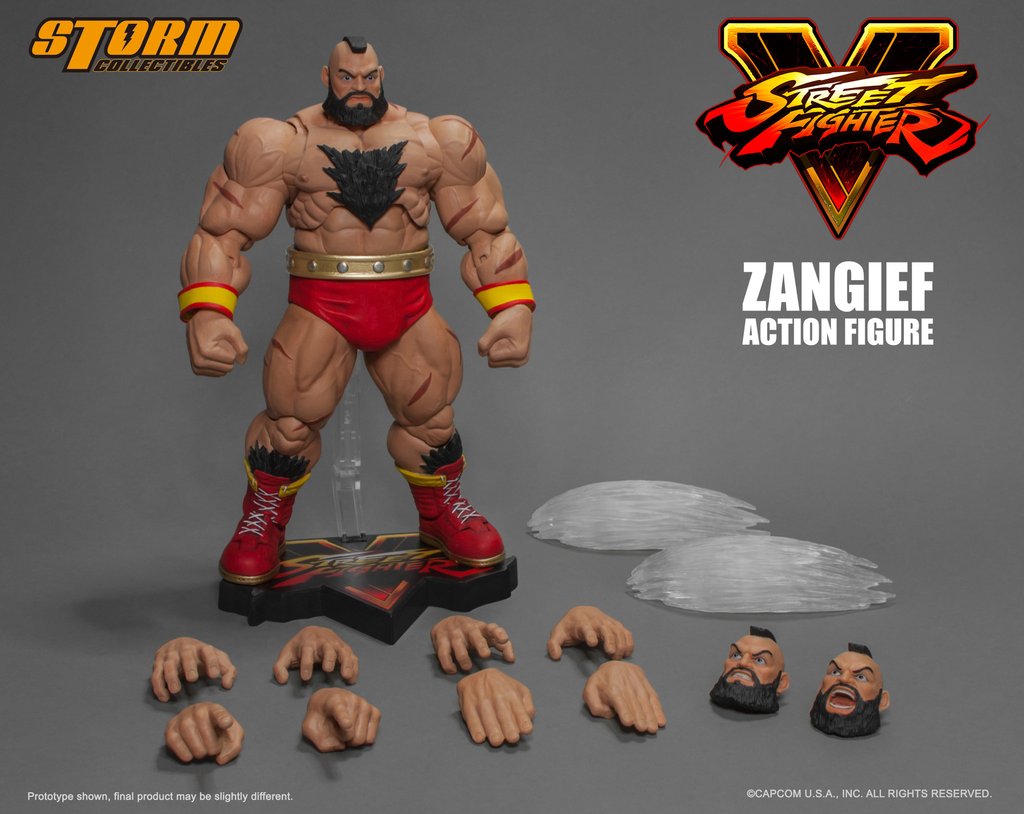 Street Fighter V Zangief 1:12 Scale Action Figure – BUY NOW
---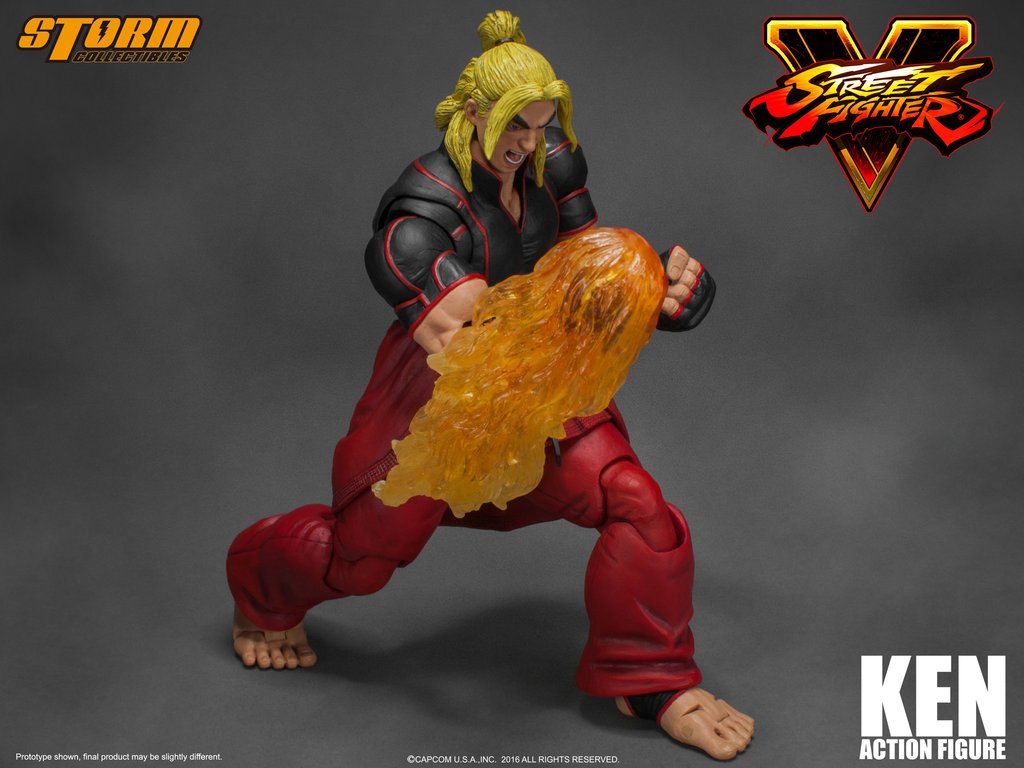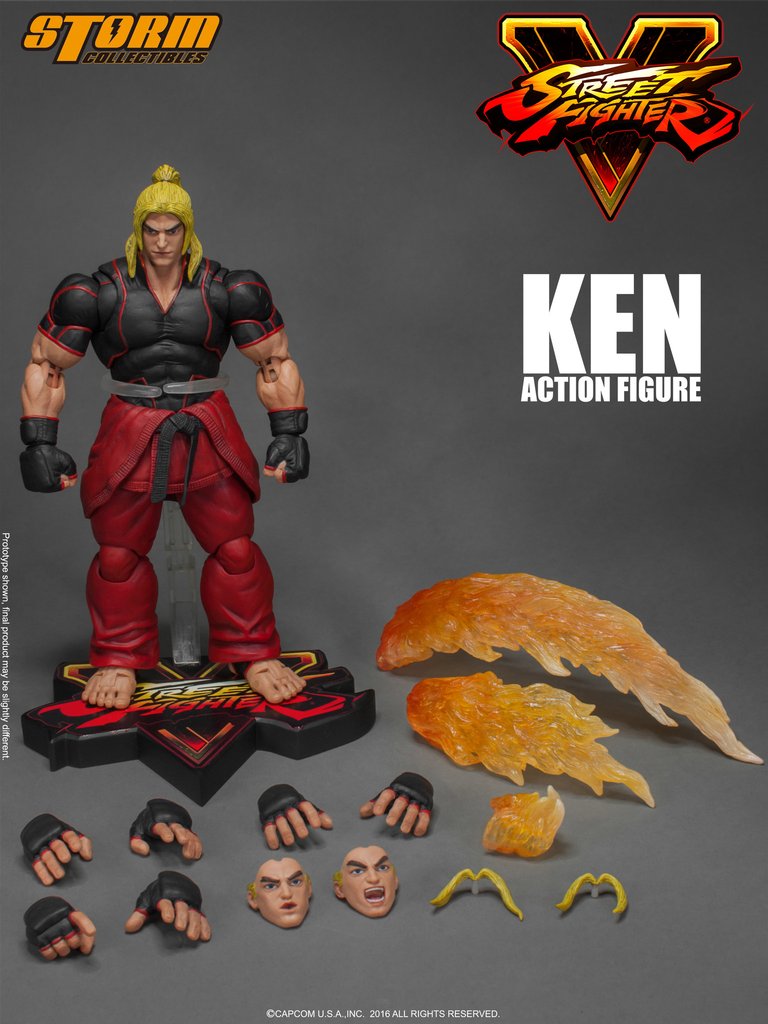 Street Fighter V Ken 1:12 Scale Action Figure – BUY NOW