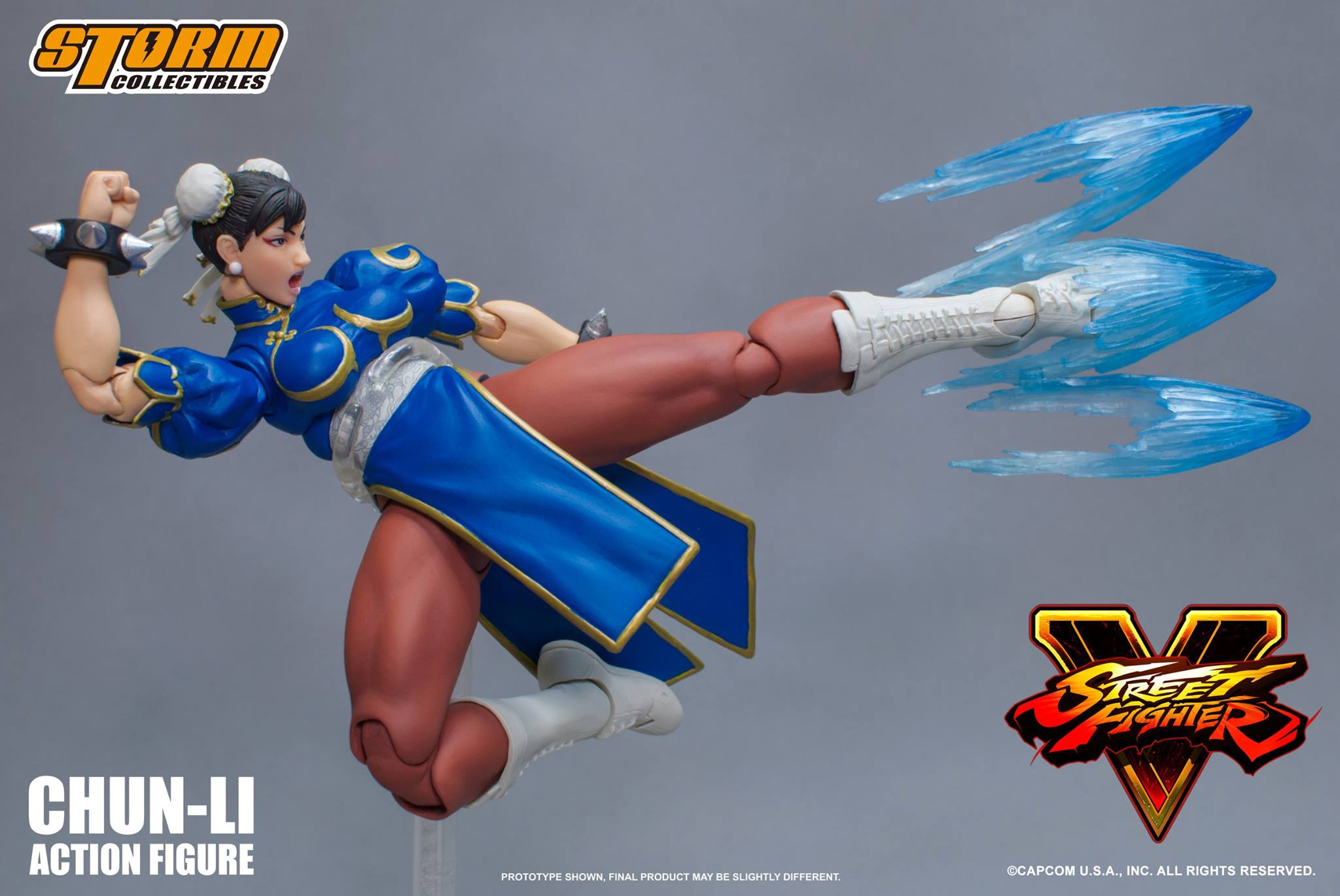 Despite the weird-ass look Chun Li is sporting in the upcoming Marvel vs Capcom: Infinite, the character looks great in Street Fighter V and thank God that Storm Collectibles crafted their upcoming figure based on that look and not the MvC design. One of the most popular Street Fighters in the franchise's history, it's about time we got a collectible worthy of the master of the "Hyakuretsukyaku" and we have fighting game aficionados, Storm Collectibles to thank for that.
Coming with 3 interchangeable head sculpts, 9 swappable palm options, and effects for her special moves including pieces for her "Kikoken" fireball, her "Hyakuretsukyaku" lightning kick, 2 V-Trigger Effect for her "Renkiko" and a Street Fighter V stand, this Chun Li figure gives fighting game fans a ton of cool options for poses straight out of the popular fighting game.
Ready to ship in the 3rd quarter of 2017, you can pre-order the Chun-Li action figure here.