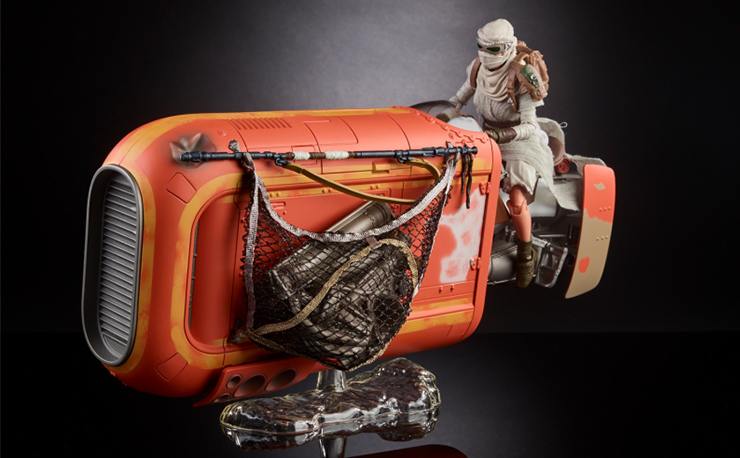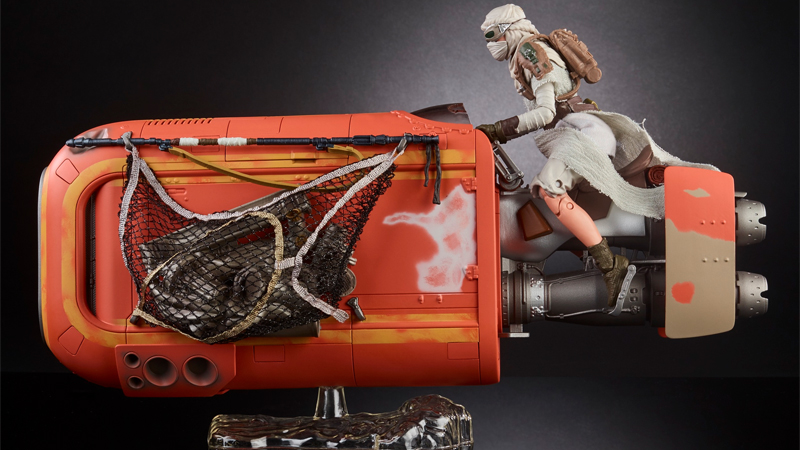 You can expect a ton of Star Wars related announcements this week as Celebration kicks into high gear and while we're super excited at the possibility of our first look at The Last Jedi, we're really hyped about all the action figures and collectibles (The Black Series 40th Anniversary Action Figures, anyone?) that are going to be announced. It's no shock that Hasbro has dibs on the first big release, and trust us when we tell you that it does not disappoint.
Featuring the breakout star and character of The Force Awakens, this deluxe set from Hasbro's premier Black Series features Rey in all her scavenger glory as she rides through Jakku on her trusty speeder bike. With 28 points of articulation, fabric outfit, removable mask and a staff, this deluxe set is sure to get every Star Wars fan in the galaxy excited.
Set to release in the fall for only $60, make sure to come back for more info on when you can pre-order.