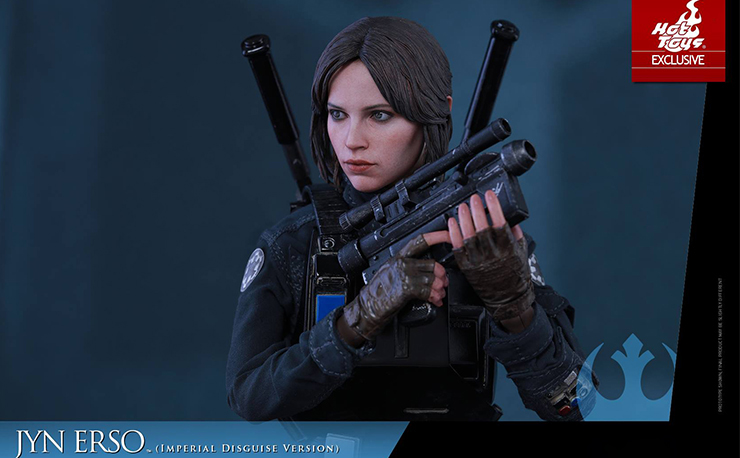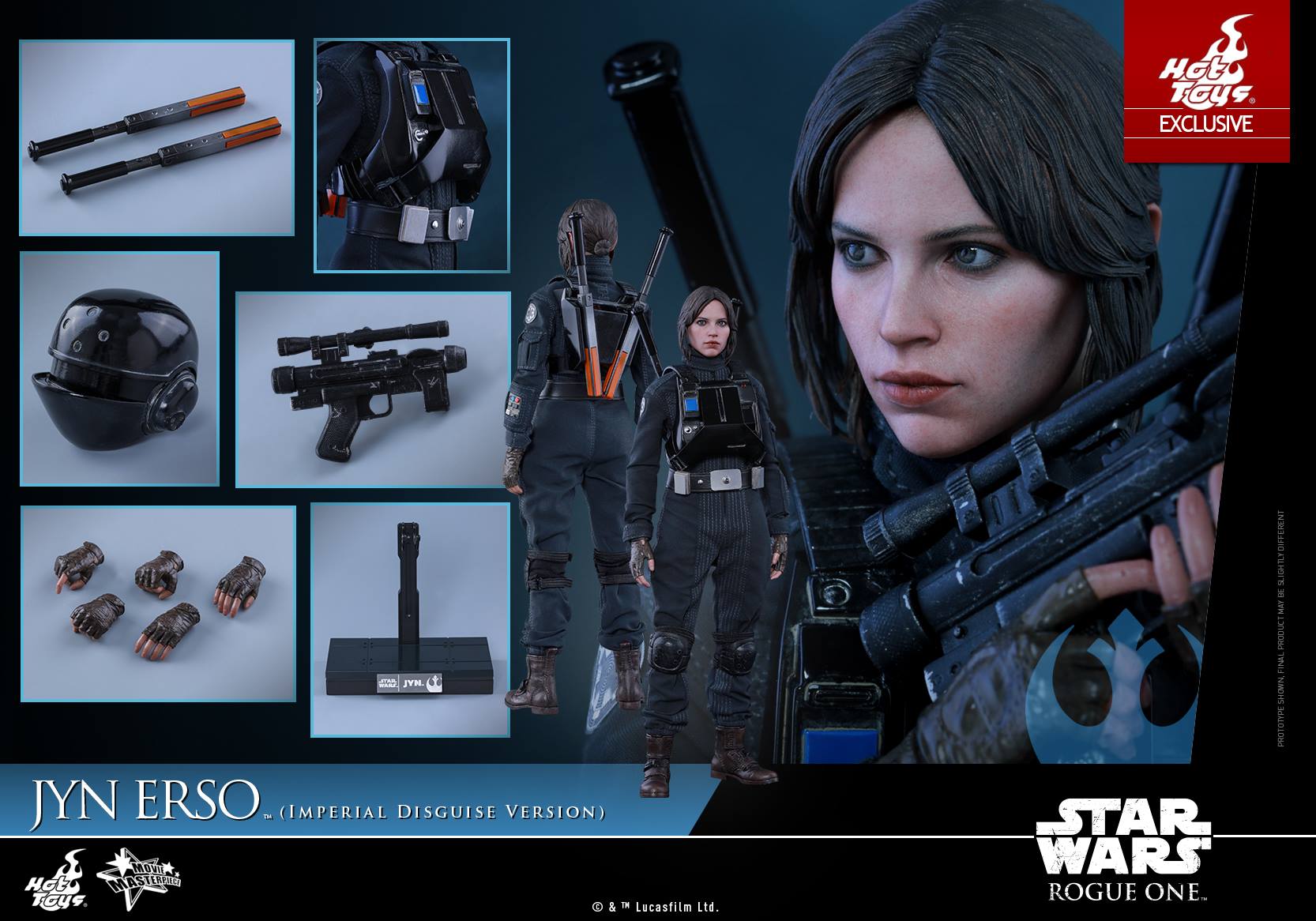 With Celebration ready to kick off this week, Star Wars will be on the forefront of every fanboy's mind. The last Star Wars movie to hit the big screen, Rogue One, is still fresh in our minds especially with the recent home video release, and now Hot Toys has an exclusive figure of lead character Jyn Erso during one of the film's most pivotal moments.
This undercover Imperial version of Jyn Orso stands at a bit over 10" and is fully decked out in an Imperial Ground Crew uniform as she and her crew infiltrate an Imperial Complex in order to steal the blueprints for the Death Star. Featuring 30 points of articulation, 5 pairs of interchangeable hands that include hands to hold a blaster and for a pair of batons. This exclusive Hot Toys figure also comes with a removable helmet and a stand so you can keep her upright and posed next to your other Rogue One collectibles.
Make sure to come back for more info including availability and pre-order details. Also, with Celebration this week make sure to check back for even more Star Wars collectible news.