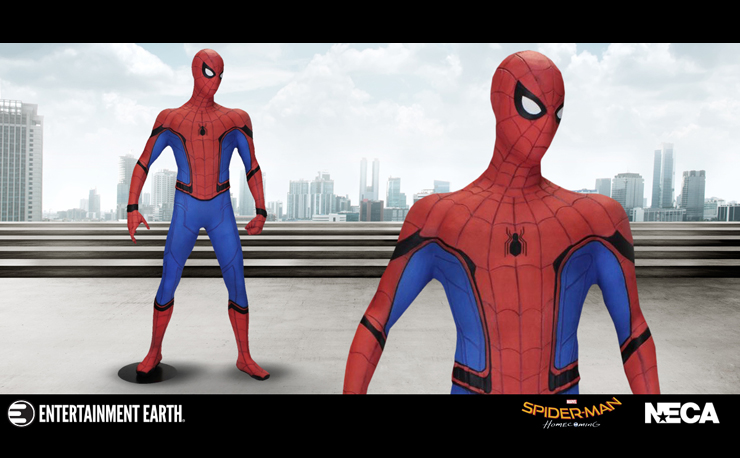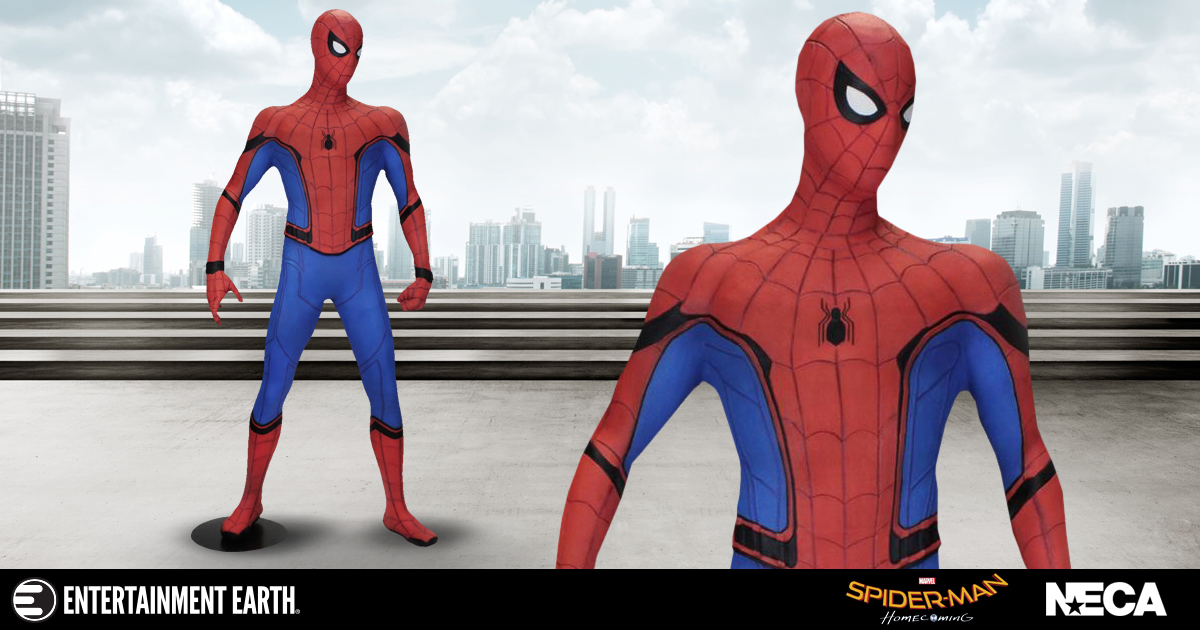 We already previewed the Spider-Man: Homecoming Life-Sized Foam Figure Replica by NECA in a previous post along with some other cool looking Spider-Man: Homecoming collectibles, but this super-sized, web-shooting wall crawler definitely deserves another look.
Based on the character played by Tom Holland in the upcoming Spider-Man: Homecoming movie, this life-sized Spidey figure stands approximately 5'8″ tall, made of foam rubber and latex, and is also carefully hand-painted for detailed accuracy to properly reflect his appearance in the forthcoming film.
Arriving right in time for the movie's Summer 2017 release, you can pre-order this life-sized Spider-Man foam figure from NECA now at Entertainment Earth and expect it to swing right into your home this June.