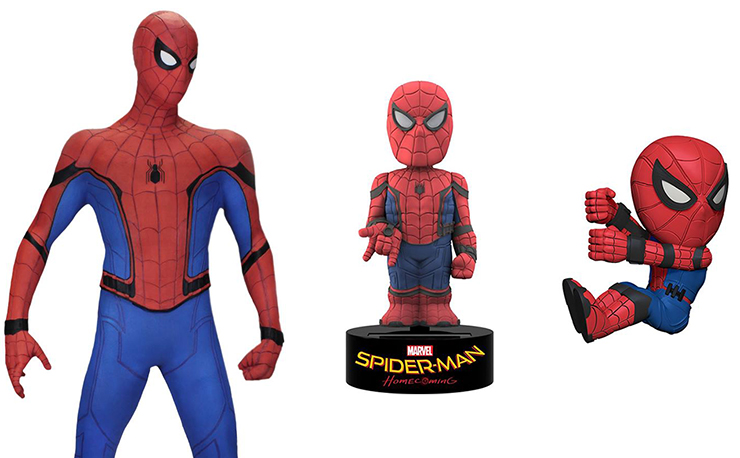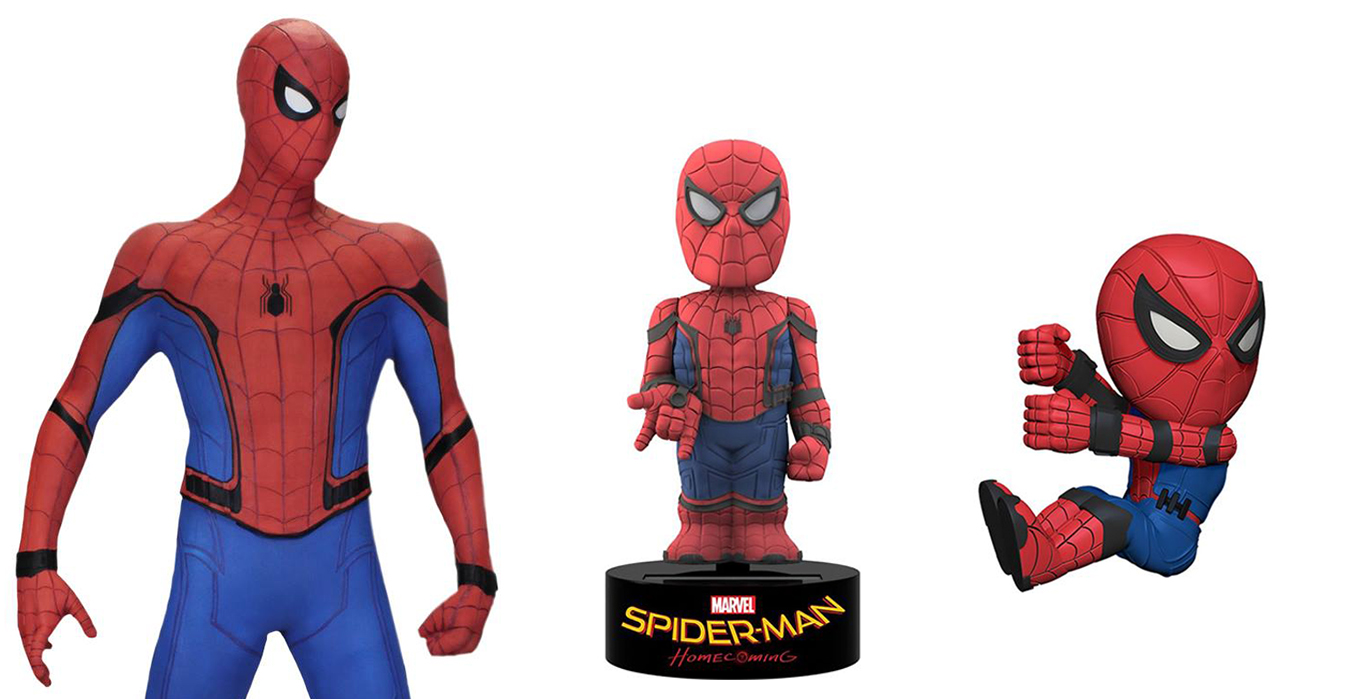 After seeing Tom Holland's star-making turn as Spider-Man in Captain America: Civil War, we couldn't get enough of Marvel Studios' take on our favorite wallcrawler. NECA knows fandom is about to hit a fever pitch for our friendly neighborhood Spider-Man, and they're offering some great collectibles to celebrate Peter Parker's homecoming.
First up is this spectacular life-size replica of the amazing Spider-Man made entirely of foam and latex. Standing at 5'8' tall, this hyper-realistic figure is the perfect decoration for any fan of the Marvel Cinematic Universe's version of the popular character.
The latest in NECA's new line of Head Knockers, this resin bobblehead stands at 8" tall and is hand painted to ensure no detail of his costume has been missed.
Nothing's cuter than a mini version of a character, and this wide-eyed Scaler stands at 2" tall and can be used to decorate any cables, headphone cords or anything you can fit in his tiny hands.
Finally, have fun swaying with this 6.5" tall Spidey Body Knocker that actually moves from side to side when exposed to light. Standing on a branded base featuring the Spider-Man: Homecoming logo, this Body Knocker is guaranteed to be tons of fun without the need for batteries.
Available this June, make sure to collect the entire line of NECA Spider-Man collectibles before swinging to the theater to catch Spider-Man: Homecoming when it hits the big screen.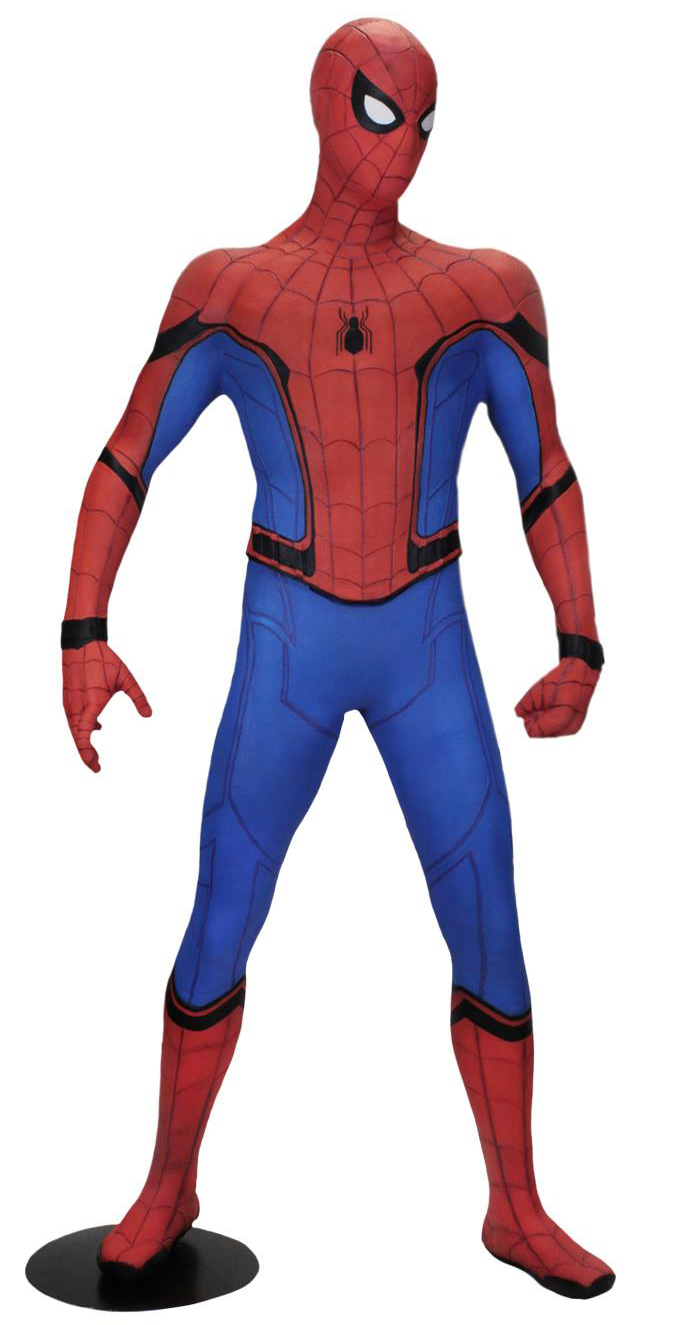 Spider-Man Homecoming Life-Sized Foam Figure – BUY NOW
---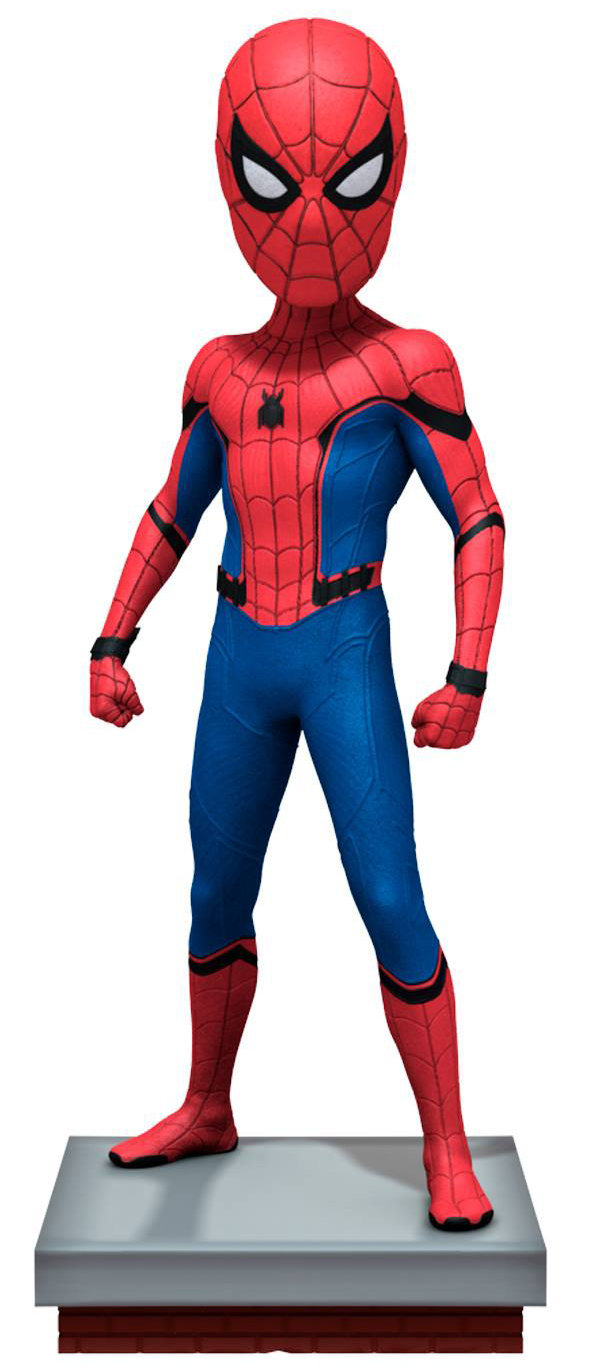 Spider-Man Homecoming Head Knocker Bobble Head – BUY NOW
---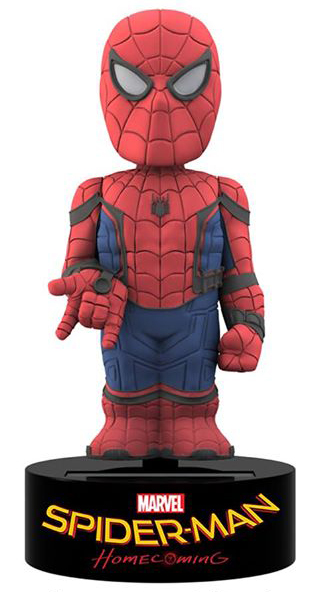 Spider-Man Homecoming Solar-Powered Bobble Knocker – BUY NOW
---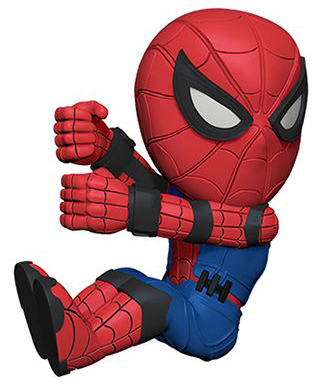 Spider-Man Homecoming Scalers 2-Inch Mini-Figure – BUY NOW